Having reliable and powerful camera batteries in your gear bag is an essential prerequisite to work comfortably on set during the long shooting days, but if you combine these power units with some smart functionality, you can take your workflow to a whole new level.
That's basically the concept behind the NITECORE NFZ100 which seems to be the first smart battery for mirrorless cameras that can be managed with a mobile app. In a nutshell, it's a 7.2v 2280mAh (16.4Wh) battery for your Sony A7R III, A7III or A9 camera that weighs in at 82.5 g (2.91 oz) and fits the battery slot of Sony cameras perfectly.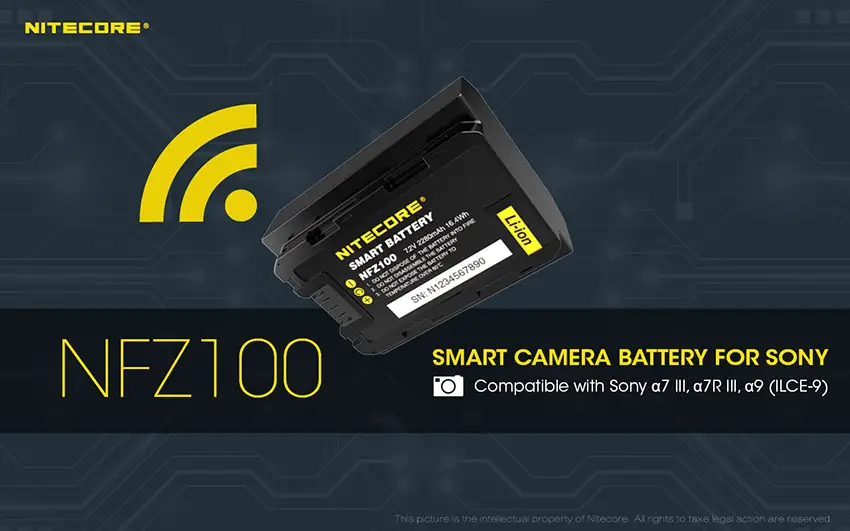 Each NFZ100 allows you to perform multiple monitoring tasks in real-time such as checking battery percentage, voltage, battery health, charging cycles, and much more using a dedicated app called NNERGY. The batteries also have a built-in power balance circuit that is claimed to maximize the batteries lifespan.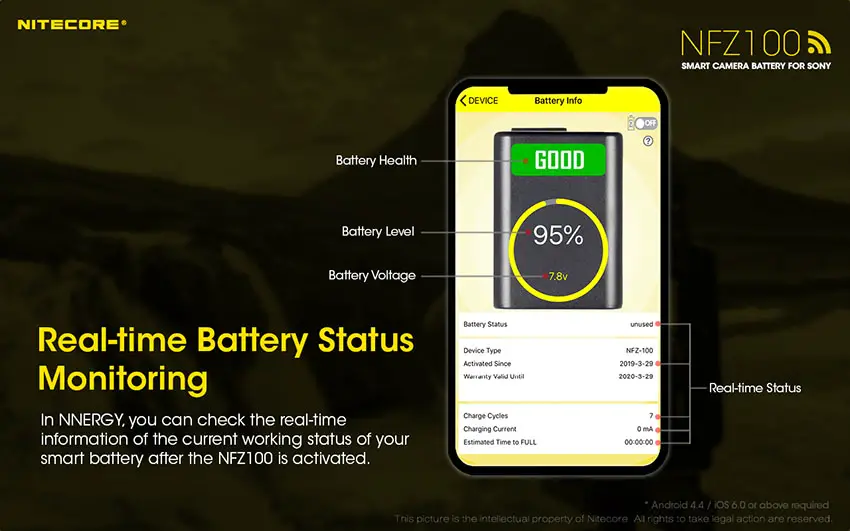 Beyond that, each unit features overcharge protection, over-discharge protection, overcurrent protection, overvoltage protection, and short-circuit protection.
There is also a Storage Mode that will automatically reduce the batteries charge down to 70% if you haven't used it in more than 10 days.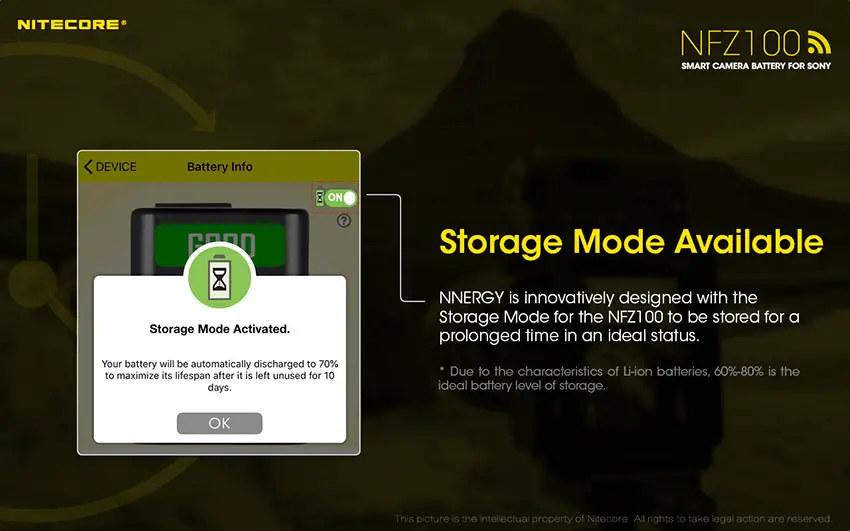 Furthermore, the NFZ100 batteries are firmware upgradeable meaning that you can use them on any new Sony camera that runs on ILCE-9 batteries.
The NNERGY app also allows you to label your batteries by entering the last 3 digits of the serial number which is another convenient feature when you are using multiple batteries and want to keep count of them all the time.
Last but not least, each NITECORE NFZ100 battery will set you back just $39.95 which is half the price of the genuine Sony's NP-FZ100 batteries. To learn more about the NFZ100, head over to NITECORE's website here.
[source: NITECORE]
Disclaimer: As an Amazon Associate partner and participant in B&H and Adorama Affiliate programmes, we earn a small comission from each purchase made through the affiliate links listed above at no additional cost to you.
Claim your copy of DAVINCI RESOLVE - SIMPLIFIED COURSE with 50% off! Get Instant Access!