The concept of using high-resolution projectors instead of green or blue screens to render complex backgrounds on set isn't new, nor groundbreaking, but it seems that the advancements in digital technology and LED screens, in particular, are about to take in-camera VFX workflows and art of filmmaking to a whole new level.
At SIGGRAPH 2019 that recently took place in LA, Epic Games partnered with Lux Machina, Magnopus, Profile Studios, Quixel, ARRI, and DP Matt Workman to demonstrate how LED walls can provide not only virtual environments but also lighting for real-world elements, so the entire scene can be captured in-camera in a single pass.
Unlike other real-time VFX demos showcased lately, this technology actually uses LED walls to create virtual environments that can be manipulated digitally. You can also check Visual Impact Productions for LED screen rentals.
What's more, the walls provide real-world illumination along the way, thus creating a natural ambient light that affects not only the background but also the foreground of the scene and all elements in-between resulting in an extremely realistic shot undistinguishable from a real-world environment.
The colors of the projected screen blend seamlessly with the actors and the set to create realistic lighting conditions, thus eliminating the need for applying sophisticated color grading in post. This type of technology allows creative professionals to see the closest representation of the final product as early on as possible in the creative process.
Furthermore, the ability to manipulate the 3D scene on the fly provides unrivaled flexibility to make virtually any change in the artificial environment thus affecting the entire scene and pushing it into different directions in no time. Unreal Engine is designed to be a collaborative platform so that the DP, director and other members of the crew can go into the scene itself and make whatever modifications they want as opposed to waiting for days or even weeks just to do a small tweak.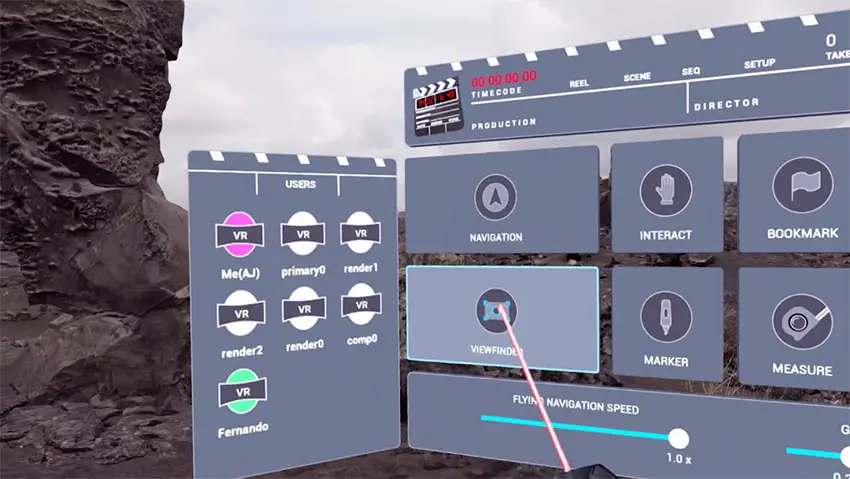 It's indeed exciting to see that computer graphics have already advanced to a level where they look totally photo-realistic once captured on camera which will inevitably bring this innovative technology to the forefront of the modern filmmaking, thus becoming an integral part of the big-budget productions and even smaller independent projects much sooner than we think.
[source: Unreal Engine]
Claim your copy of DAVINCI RESOLVE - SIMPLIFIED COURSE with 50% off! Get Instant Access!