Announced at IBC 2019, Atomos has just released the latest AtomOS 10.3 for Shogun 7, a free firmware update that "super-charges" the Shogun 7 panel to a mind-numbing 3000nit peak brightness (+/- 10%) for improved dynamic range on-screen in both HDR and SDR. This update is also scene dependant and uses the Shogun 7's innovative 360 zone backlight system to its fullest capabilities rendering in industry-leading HDR image you can rely on.
This is a substantial improvement which is clearly visible if you compare the unit before and after the AtomOS upgrade. Now with 15+ stops shown on-screen (dependant on the camera's capabilities) there is much more range, especially in the highlights.
The 3000nit peak brightness is automatically applied in PQ and HLG modes. In Rec.709 and 'native' modes 3000nit peak brightness can also be engaged but must be manually turned on.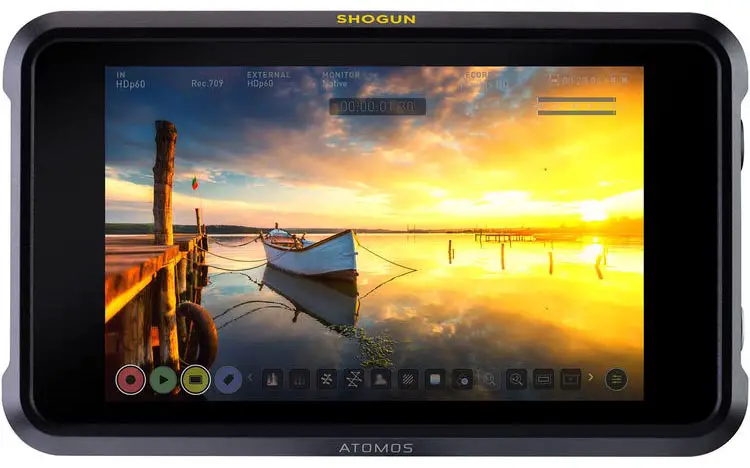 AtomOS 10.3 Update Highlights
3000nit peak brightness enabled on Shogun 7:

Unlocks the full potential of the Shogun 7 panel:

"scene dependent" 3000nit* (+/- 10%) for improved HDR.

15+ Stops of Dynamic Range

High-frame rate recording:

Up to 2K/240fps DCI/HD

for Sony and Panasonic RAW now available
Support cameras:
Sony FS700 *with RAW update
Sony FS5, FS5 II *with RAW update
Sony FS7, FS7 II *with RAW update and XDCA expansion unit
Panasonic Varicam LT
Panasonic EVA-1

Dolby Vision™ play-out with compatible monitors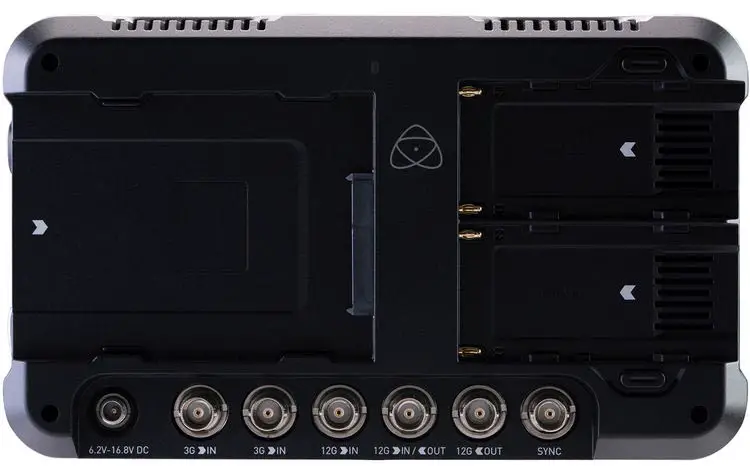 It is worth to note, that whilst the 3000nit peak brightness modes provides much more insight into the image, it is worth noting that this does not mean it will provide the most viewable image in extremely bright conditions outside. For this type of use, Atomos recommend the existing 1500nit 'daylight' mode for Rec.709 or 'native' viewing, with the brightness adjustment set to maximum.
The Atomos Shogun 7's new 3000nit brightness is being used to expand the dynamic range of the displayed image. Combined with the zoned backlight it greatly improves the HDR capabilities of the screen.
Standard high brightness edge-lit monitors simply increase the brightness across the whole screen and raise the black level often causing it to be milky grey, while the Shogun 7 uses all available brightness combined with the dynamic backlight control to create deeper blacks and ending with a brightest point at 3000nit (+/- 10%). The monitor is quite clever as it analyses how the picture is shown on a scene-by-scene basis guaranteeing an optimal result every time.
Utilising this scene based analysis the firmware is also able to offer the new Dolby Vision live output. When engaged in the AtomHDR menu this output enables Log inputs, or playback, to tunnel-out real-time live Dolby Vision HDR over HDMI to a compatible Dolby Vision Television (currently support if available for selected LG models including the C8 and E8 series).
Another new feature in AtomOS 10.3 is the expanded slow-motion or High Frame Rate functionality has also been enabled to support the 2K up to 240fps RAW outputs via SDI from the Sony FS700 (with RAW update), Sony PXW-FS5 (with RAW update), FS5 MkII, FS7 and FS7 II (with XDCA-FS7 expansion pack), Panasonic Varicam LT and Panasonic EVA-1. This gives the Shogun 7 the ability to capture these formats to variety of formats including ProRes RAW, plus played back live on the Shogun 7 in slow-motion.
To download AtomOS 10.3 firmware head over to Atomos. visit  and follow the instructions.
Claim your copy of DAVINCI RESOLVE - SIMPLIFIED COURSE with 50% off! Get Instant Access!