The Australian audio gear maker RODE Microphones has just announced the latest addition to their famous NTG shotgun range. In essence, the brand new VideoMic NTG is a feature-packed, broadcast-grade hybrid shotgun microphone optimized for on-camera use.
It's made of aerospace-grade aluminum and weighs in at just 94 grams which makes it extremely durable for use even in the most challenging conditions whether it's on top of your mirrorless camera or mounted on a boom pole or pistol grip in the field.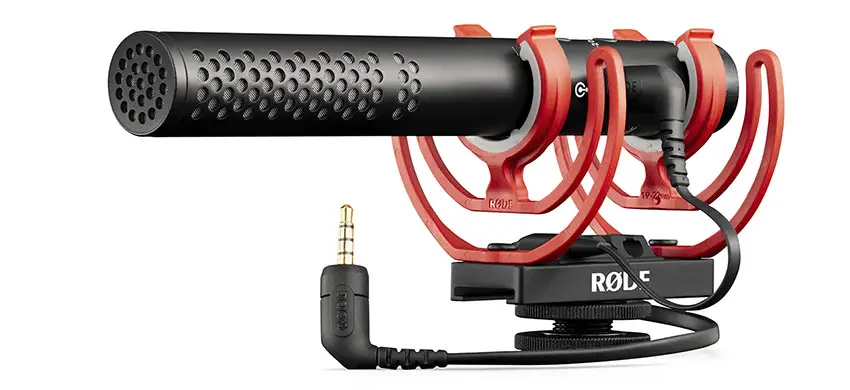 All in all, the just-announced VideoMic NTG provides flat frequency response, tight polar pattern, and precision gain control ensuring superior audio in virtually any recording environment.
The auto-sensing 3.5mm output, on the other hand, interacts seamlessly with both cameras and mobile devices, whereas the onboard USB output offers a direct connection with your computer or smartphone for further convenience and flexibility on set.
The unit features the same acoustic design of the recently introduced NTG5 delivering unmatched acoustic transparency and a natural, uncolored sound. It also has a highly directional super-cardioid polar pattern and very flat frequency response which makes it ideal for a wide range of filmmaking, broadcast, and content creation applications.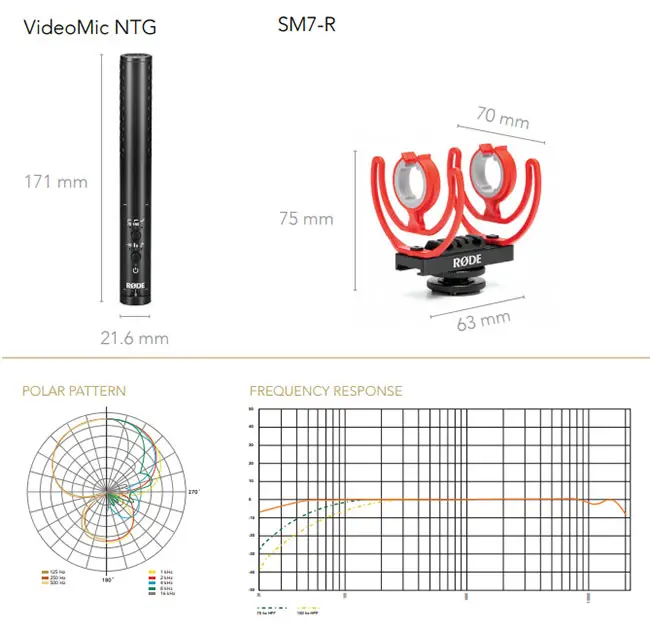 On top, VideoMic NTG provides unique infinitely variable gain control, allowing users to precisely adjust the mic's output, from mic level to line level to headphone level. This is an active control that has a greater output range than any other microphone on the market, according to RODE.
The auto-sensing 3.5mm output is another nice touch as it automatically switches between TRS and TRRS to accommodate both cameras (TRS) and mobile devices (TRRS) thus eliminating the need for using additional adaptor cables.
There's even an auto-power function that automatically switches the mic on when the camera is turned on, ensuring it's always ready to record, and also helps conserve battery life by switching the mic off when it's unplugged or the camera is turned off.
Furthermore, the all-new VideoMic NTG comes equipped with digital switching that acts as a high-pass filter, – 20dB pad, high-frequency boost, and safety channel. There's also a dedicated dB peak warning light which ensures that users are capturing distortion-free audio all the time.
VideoMic NTG runs on a built-in rechargeable lithium-ion battery that provides 30+ hours of recording that can be recharged via the available USB-C in just 2 hours.
The unit comes with the high-quality Rycote Lyre shock mounting with cable management along with a sliding rail mount to adjust mic placement on a camera cold shoe.
RODE VideoMic NTG Specs
Extremely Versatile On-Camera Shotgun Microphone
Polar Pattern: Supercardioid
Frequency Range: 20Hz – 20kHz
Frequency Response: 35Hz – 18kHz ±3 dB
Output Impedance: 10Ω
Signal to Noise Ratio: 79 dBA
Dynamic Range: 105dB SPL
Sensitivity: 26 dB re 1V/Pa (50mV @ 94dB SPL) ± 1dB @ 1kHz
High Pass Filter Frequency: 75Hz, 150Hz
Battery Life: 30+ Hours
Battery Capacity: 350mAh
Output Connections: 3.5mm auto-sensing, USB-C
Bit Depth: 24-bits
Weight: 94g
Dimensions: Diameter – 21.6mm; Length: 171mm
For more information, pricing and availability, head over to RODE Microphones' official website here.
[source: RODE]
Claim your copy of DAVINCI RESOLVE - SIMPLIFIED COURSE with 50% off! Get Instant Access!