Venus Optics has announced the company will be porting three of their already existing lenses to Canon RF mount and Nikon Z mount. The company has already a few lenses for Sony E mount and Micro Four Thirds under the Laowa brand of lenses, and is now embracing the mirrorless full-frame revolution by expanding into Canon and Nikon mirrorless territory.
Traditional DSLR stalwarts Canon and Nikon have been feeling the heat from Sony and losing the battle in mirrorless by entering the full-frame mirrorless market too late and having to catch up quickly. Venus Optics will be offering the revered Laowa 12mm f/2.8 Zero-D in Canon RF and Nikon Z mounts; making it the fastest and widest lens for those systems.
The other two lenses to get the Canon and Nikon mirrorless mount treatment are the Laowa 100mm f/2.8 Ultra-Macro, which can create 2x magnified close-up shots without chromatic aberration and the Laowa 25mm f/2.8 ultra-macro. Venus Optics has decided to keep the price for the RF and Z mount versions the same as their predecessors.
The Laowa 12mm f/2.8 Zero-D is the world's widest f/2.8 rectilinear lens with close-to-zero distortion; it has the widest angle of view (122-degrees) ever offered in a f/2.8 lens, making it an ideal candidate for landscape, architecture, interior, travel and astrophotography.
In addition to it's solid build quality, the lens incorporates close-to-zero optical distortion feature which keeps the straight lines and shapes of object retained from corner to corner. The lens also benefits from the water and dust repelling "Frog Eye Coating", which has been added onto the front element of the lens.
The Laowa 12mm f2.8 Zero-D is priced at $949 and is now available in a total of 7 mounts: Canon EF, Nikon F, Pentax K, Sony A, Sony FE, Canon RF & Nikon Z mounts.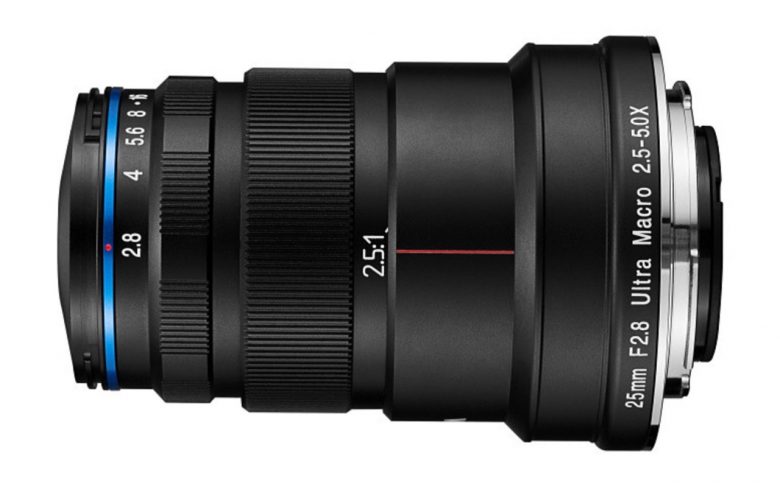 The lens has been optimized for macro shooting between 2.5X – 5X life size; it is specially designed with an extended working distance (45mm at 2x & 40mm at 2.5x) and small lens barrel. It allows sufficient lighting on the object for easier shooting in the field. Compared to other lenses in its class, its petite size and lightweight footprint work towards its benefit. It also provides a greater depth of field, due to its fast maximum aperture.
The Laowa 25mm f2.8 2.5-5x Ultra-Macro is priced at $399 and is available in a total of 6 mounts currently: Canon EF, Nikon F, Pentax K, Sony FE, Canon RF & Nikon.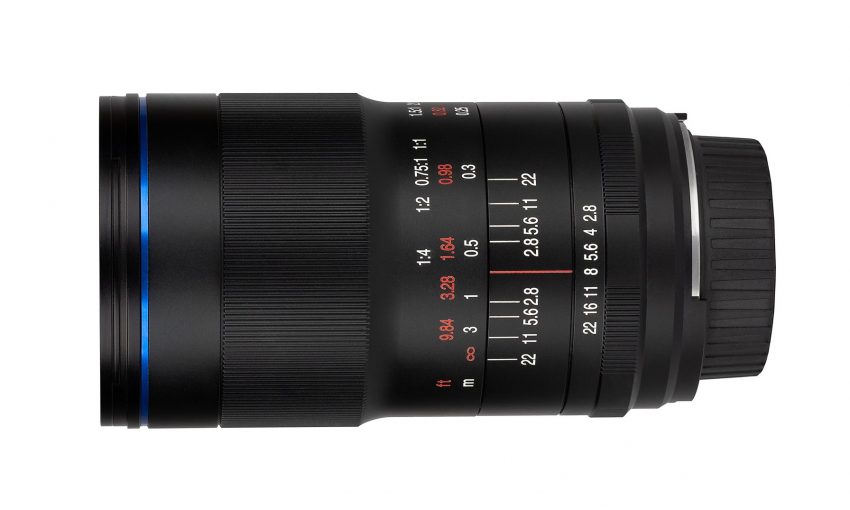 The full-frame Laowa 100mm f/2.8 2:1 Macro features an apochromatic (APO) characteristic that has been designed to eliminate both longitudinal and lateral chromatic aberration.
The lens has a similar physical size to other Laowa 100mm Macro lens, but its wider magnification range allows macro photographers to capture subjects at any sizes. This 100mm f/2.8 lens can also focus to infinity and serve as a portrait lens with exceptional optics quality.
Currently the Laowa 100mm f/2.8 2:1 Macro is priced at $449 and is available in Canon EF, Nikon AI, and Sony FE mounts. The New Canon RF mount & Nikon Z mount versions are expected to start shipping sometime in March 2020.
For more info, sample images, and full specs head over to Venus Optics.
Claim your copy of DAVINCI RESOLVE - SIMPLIFIED COURSE with 50% off! Get Instant Access!