Those of you who already own the Z CAM E2 can now take advantage of the new Low Jello Mode that improves the rolling shutter on your favorite Micro 4/3 camera. Keep in mind, though, that the new enhancement comes at the cost of a slight crop of the image.
This feature will also be available on the Z CAM E2-F6 once the just-released Firmware 0.94 is installed on board. Other noteworthy additions include new de-noise options, HEIF/DNG support for still capture, USB-Serial converter support and more.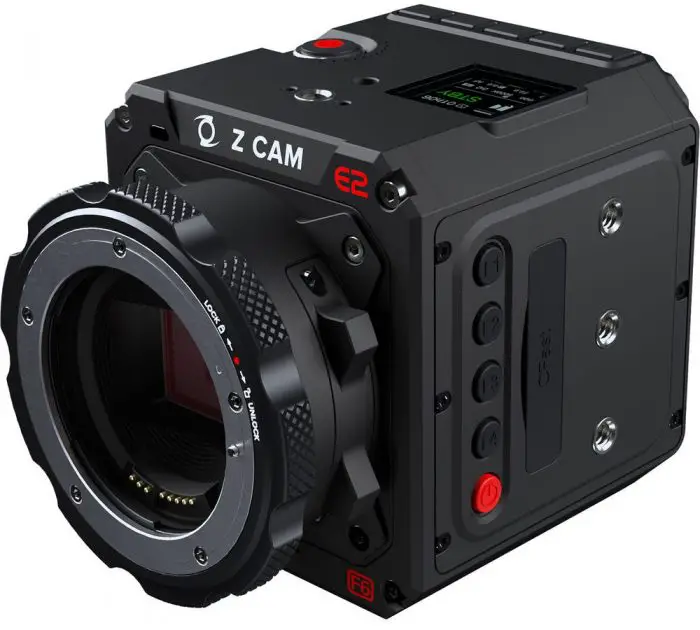 The Z CAM E2 F6, on the other hand, gets 8:1 compression ratio when shooting ZRAW in 4K at 60fps and 6K at 30fps.
The full-frame camera will also be able to shoot in 4K using variable frame rates up to 90fps as well as 49~60fps in enhanced FOV mode. Both E2 and E2 F6 models get improved color rendition with refined saturation in shadows with the latest firmware update.
To recap, here are all the new additions and enhancements you'll get with Firmware 0.94:
Low Jello Mode (Z CAM E2 & Z CAM E2-F6).
De-noise options (off/weak/medium) for Z CAM E2, Z CAM E2-S6, Z CAM E2-F6 & Z CAM E2-F8.
USB-Serial converter is supported.
eND is supported.
HEIF/DNG is supported for still capture.
PTP is supported.
Leica DG 45mm (MFT) lens is supported.
Partial debayer ZRAW, compression ratio 8:1, 4K@60fps / 6K@30fps max.
VFR 4K up to 90fps on Z CAM E2-F6.
VFR 4K 49~60fps, enhanced FOV on Z CAM E2-F6.
Refined saturation in shadow (Z CAM E2, Z CAM E2-S6, Z CAM E2-F6 & Z CAM E2-F8)
Unlike other camera manufacturers, Z CAM adds all those improvements for free which is always a welcoming approach. Use the following links to get started:
[source: Z CAM]
Order Links:
Z CAM E2 Professional 4K Cinema Camera (B&H, Amazon)
Z CAM E2-F6 Full-Frame 6K Cinema Camera (B&H)
Claim your copy of DAVINCI RESOLVE - SIMPLIFIED COURSE with 50% off! Get Instant Access!