According to multiple sources, the Sigma fp will get at least two major firmware upgrades in 2020. The first one should be released allegedly sometime in the next few days bringing 120fps CinemaDNG RAW recording at 1080p. Currently, the camera is limited to 60fps when shooting FULL HD in CinemaDNG. You can only shoot 120fps in FullHD only by using the compressed 8-bit MOV H.264 internal recording options (either ALL-I or GOP).
Alongside this major upgrade, several other new features are also mentioned in the reports such as an HDR Video mode and the ability to record video in the Director's Viewfinder mode at various aspect ratios and crop factors.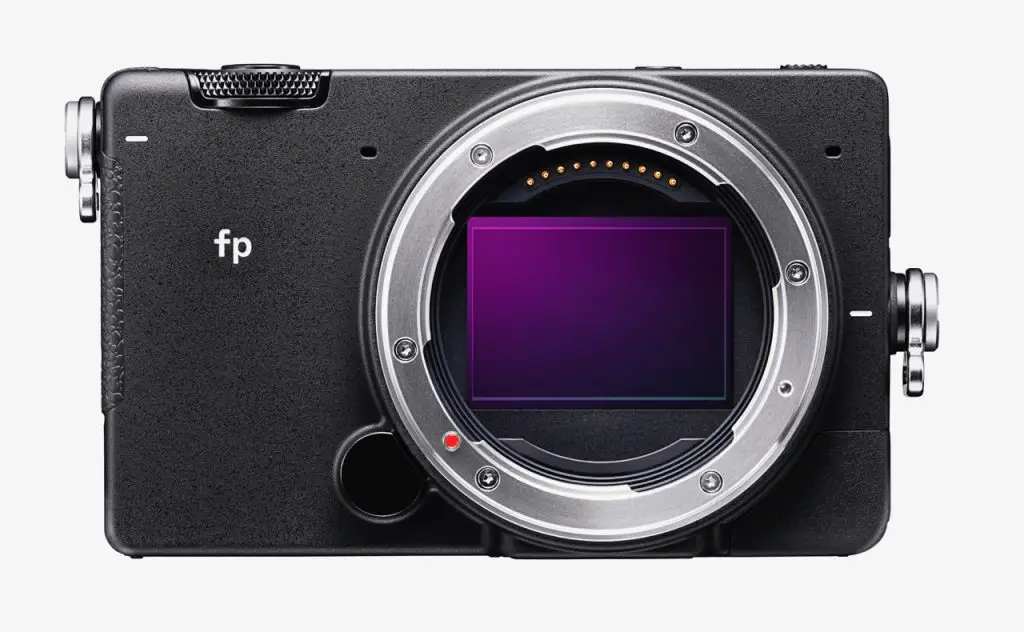 Another enticing feature that most Sigma fp users would certainly embrace is the ability to playback CinemaDNG Raw files directly in-camera. The imminent firmware upgrades should also make possible still image shooting in Cine mode.
The latter is going to be an extremely convenient upgrade since video shooters who are predominantly filming in Cine mode will now be able to capture occasional photos on the fly without the need to exit the video mode in question.
On top of that, there's an HDR shooting feature coming to Sigma fp even though it's still not clear whether this implementation has something to do with the long-awaited and promised Log profile that is still absent, despite the fact that it has been one of the most demanded features since the camera release.
With the two future firmware upgrades, the Sigma fp will also be able to record proxies while using the Director's Viewfinder mode for playback and previewing while filming at various aspect ratios and crop factors. Other noteworthy enhancements include SDK support, Cinemagraph recording, alongside addressing some other minor bugs and issues.
Sigma fp Firmware Version 2.0 Features
120fps CinemaDNG RAW recording in 1080p
Still image shooting in Cine mode
Cinemagraph recording
HDR video mode
Proxy video recording and playback during Director's Viewfinder Mode
SDK Support
Internal playback of CinemaDNG Raw files
Other minor bugs and fixes
Beyond any doubt, these future firmware updates will make the Sigma fp even more powerful full-frame camera system capable of capturing internal 4K and FullHD RAW video in multiple modes and frame rates while getting the most out of the pretty amazing color science and exceptional low-light capabilities that the unit already has.
[source: EOSHD]
Claim your copy of DAVINCI RESOLVE - SIMPLIFIED COURSE with 50% off! Get Instant Access!