Sony has re-released firmware version 1.10 for Sony a7 IV mirrorless cameras, a month after the same update made some cameras unusable in certain shooting modes.
The update was meant to fix a few bugs and add some new features, but within hours, users were complaining that their cameras weren't working.
"This update was suspended on August 24, 2022, because some products could not operate properly after the update to Ver.1.10. The update resumes with countermeasures on September 8, 2022. We apologize for your inconvenience." – Sony Vs. 1.10 Installation Instructions
Sony pulled the original 1.10 update immediately and set about fixing the update to address the problem.
There's no word on if the cameras were permanently damaged or merely stuck in a non-operating loop, but a month later, version 1.10 is being re-released with a fix that addresses whatever bugs were causing the problem.
Moreover, other fixes and features coming along for the ride include:
Adds Lossless Compressed RAW files in S, M, and L (small, medium, or large) file sizes
Allows photographers to retain shutter speed and ISO settings for flash photography
Adds Touch Shutter Function
Improves the accuracy of the Eye AF feature.
The ability to record the camera's serial number in the metadata of video files
Improved operability of Wi-Fi connections
A one-minute setting is added to the Power Save by Monitor menu
The ability to brighten the viewfinder display according to the ambient brightness
Improved operational stability of the camera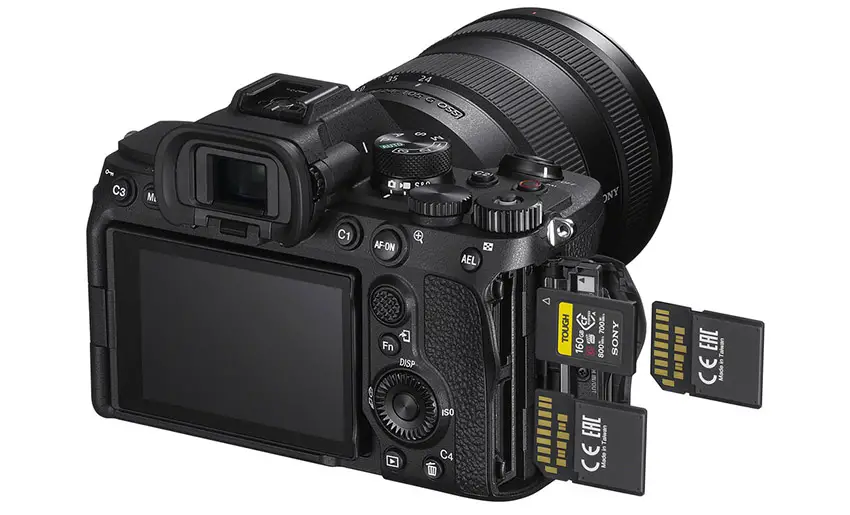 Sony's installation notes indicate that the update is executed through an SD or CFExpress media card, and users need to ensure that their a7 IV is running version 1.05 before updating to version 1.10.
The installation instructions add that attempting to install the update over firmware older than version 1.05 will result in an error.
Consequently, according to Sony, users who experienced their cameras being unworkable with the old version 1.10, should be able to install the new version of 1.10 and overwrite any bugs which caused the original problem which made the a7 IV unusable.
a7 IV users can download the update and installation notes from the Sony a7IV support site.
[source: DPReview]
Order Links:
Sony a7 IV Mirrorless Camera (B&H)
Claim your copy of DAVINCI RESOLVE - SIMPLIFIED COURSE with 50% off! Get Instant Access!