2014 seems to be the year of 4K for Panasonic. The company is making a big push into the 4K home entertainment and 4K video market with the Lumix DMC-GH4, and a new line-up of 4K TVs.
In March 2014, Panasonic announced  their new 4K POV wearable camcorder – the tiny HX-A500, in hopes to capture some of that lucrative sports and adventure video market currently dominated by GoPro.
The new POV camera from Panasonic is capable of 4K video in 30fps, features image stabilisation, and a compact semi-modular design. It features a colour LCD unit and has Wi-Fi and NFC capabilities.
The Panasonic HX-A500 is a full-fledged action camera, it comes with a 31g lens unit attached via cable to a main unit, which weighs only 119g and features a 1.5-inch colour LCD screen. The device is dustproof and waterproof for up to 3 meters for 30 minutes.
Panasonic HX-A500 Features:
Waterproof and Dustproof
4K video at 30p
1/2.3-inch BSI sensor with Crystal Engine Pro +
Level shot image stabilizer keep videos level on the go
Built-in colour LCD 
WiFi and NFC
Records onto Micro SD cards
Slow-motion: – 1920 × 1080 pixels at 60 fps
1280 × 720 pixels at 120 fps
848 × 480 pixels at 240 fps
The Panasonic HX-A500 features a 160 degree ultra wide field of view, and an interesting design with a lens unit separate from the body. The lens unit is connected to the main unit via cable allowing for a multitude of mounting options. This is a very versatile design with virtually limitless mounting options – whether you wear the camera on your head, or you stick it on a tripod, or on a bike.
Waterproof-ing and dustproof-ing pretty much come standard to action cams in this market nowadays, so we can't say we're surprised that the camera can be submerged up to 3 meters and still record in 4K. We would have been dissappointed if it wasn't.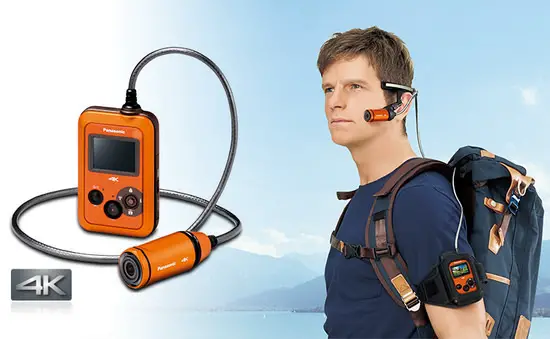 Here's a video sample of the 4K video capabilities of the action camera provided by Panasonic:


The World Cup 2014 is certainly the highlight of the Summer, and Panasonic are taking full advantage of the mega sporting event, by partnering up with football superstar and Brazil favourite – Neymar Jr. for a promo campaign for the action camera.
The Panasonic HX-A500 looks attractive and adds another 4K option to the indie-filmmaker's arsenal. The GoPro Hero 3+ Black Edition, which shoots up to 2.7K in 30fps is already a year old, and according to rumours, GoPro, who recently went public, is probably going to release a 4K capable successor to the Hero 3+ sometime in August or September this year.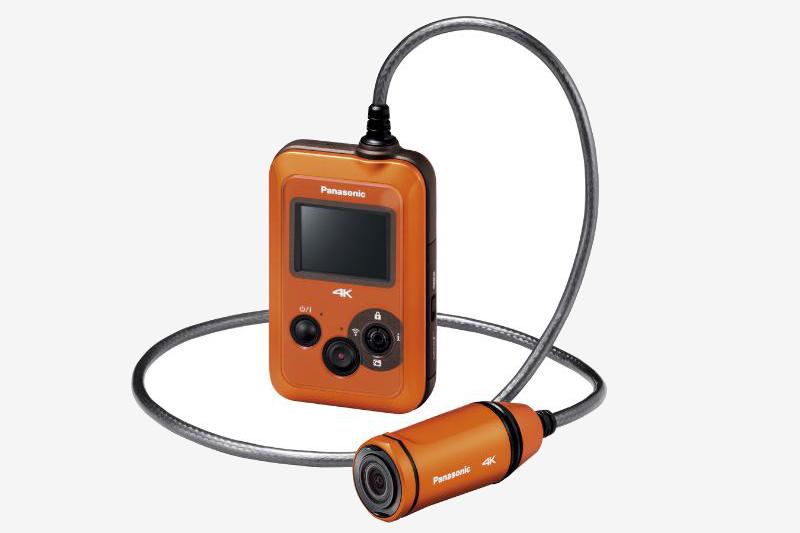 We'll have to wait and see, but whatever GoPro do, and even if they do not release a 4K version of their popular action cam, the HX-A500 from Panasonic seems like a refreshing and exciting option for filmmakers out there.
The HX-A500 retails for £379.99 in the UK.
[via http://www.dpreview.com/]
Disclaimer: As an Amazon Associate partner and participant in B&H and Adorama Affiliate programmes, we earn a small comission from each purchase made through the affiliate links listed above at no additional cost to you.
Claim your copy of DAVINCI RESOLVE - SIMPLIFIED COURSE with 50% off! Get Instant Access!