The Panasonic GH4 is one of the most appealing 4K cameras for the indie filmmakers right now. But what good is a camera without good glass? In this post, we'll go over some Micro Four Thirds lens options for the GH4.
Let start with those on the wide angle end. One of the must-have lenses is the Lumix 7-14mm F4. Mounted on a Micro Four Thirds body it delivers an effective focal length of 14-28mm (35mm full-frame equivalent), covering most of the popular wide-angle focal lengths from mild to extreme, while the f4.0 aperture remains constant throughout the zoom range, meaning it is par-focal.
Right now it retails for around $1,100 on Amazon, although there are some bargain deals which start around $850 in the US, and around £849 at leading UK photo and video retailers.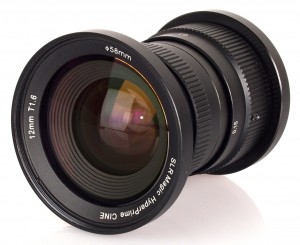 Our second choice is the SLR Magic 12mm F1.6 This manual focus wide angle lens for Micro Four Thirds system cameras provides an angle of view equivalent to a 24mm lens on a 35mm full-frame camera and sports a bright T/1.6 maximum aperture. The aperture is expressed in T-stops rather than F-stops as this takes into account light transmission losses through the lens, which is useful for video work and standard expression on cinema lenses.
The lens costs around £400 on the UK market, which seems quite reasonable for a lens sporting such a bright maximum aperture.  The lens accepts 58mm filters, and the filter ring does not rotate during focusing, which will aid the use of graduated and polarising filters. No lens hood is supplied with this lens as standard. 
All the shots on the London Eye below are filmed with  SLR Magic 12mm F1.6. This great video was shot by Philip Bloom.
Hiding Place from Philip Bloom on Vimeo.

Another excellent choice is the low-light beast that is the Voigtlander 25mm  F0.95. It is a super fast lens, it will be great for almost every low-light situation.
It currently retails for $999 US / £810 UK.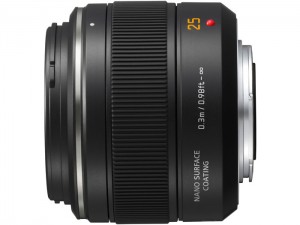 If you are looking for a more affordable alterantive in the same focal range, the LEICA DG SUMMILUX 25mm F1.4 ASPH may be just right for
you. The fast aperture allows a beautiful soft focus for photo and video to be even more impressive, encouraging users not to use the flash even in dimly-lit conditions. Certified with the name of world-renowned LEICA, the exceptional high image quality is guaranteed.
It's retail price on B&H at the moment is just $597.95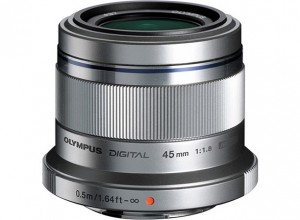 OLYMPUS : M.ZUIKO DIGITAL 45mm F1.8
The brightness of the F1.8 aperture with a shallow depth of field makes it possible for anyone to shoot portrait pictures emphasizing the subject with a soft and beautiful bokeh. It weighs a mere 116g, which makes it very portable. In addition, the lens incorporates MSC (Movie & Still Compatible) mechanism for fast, quiet auto-focusing in both movie and stills mode. A sophisticated metallic-style finish with high-grade texture and decoration ring gives this lens a clean, classic profile that exudes quality and performance.
At last, but not at least, if you are looking for some interesting and more artistic effects in the camera you should consider Lensbaby lenses as a great low budget option. The Micro 4/3 mount option is available as well. Here's everything you need to know about their products.
Disclaimer: As an Amazon Associate partner and participant in B&H and Adorama Affiliate programmes, we earn a small comission from each purchase made through the affiliate links listed above at no additional cost to you.
Claim your copy of DAVINCI RESOLVE - SIMPLIFIED COURSE with 50% off! Get Instant Access!