Nuri Bilge Ceylan is no stranger to accolades or the Cannes Film Festival.
He won the Grand Prix at the Cannes Film Festival in 2011 for his incredible "Coen"-esk slow-burn police procedural "Once Upon A Time in Anatolia", which spanned more than 2 1/2 hours. If you have not seen the film, or any of his other films, we strongly urge you to do so as they are amazingly good films.
Nuri Bilge Ceylan is one of Turkey's most celebrated and talented filmmakers, whose films have won numerous awards and captivated festival audiences worldwide. He originally started as a stills photographer before transitioning into feature film directing.
In May 2014, his latest 3 hour drama "Winter Sleep" won the hearts of the Cannes Film Festival Jury, which awarded him the most coveted prize in the film business – The Palm D'Or.
Last year's festival winner was "Blue is the Warmest Colour", which was actually shot on a Canon EOS C300. The digital trend for big winners at major film festivals is a good sign of the future of digital acquisition and sadly, another nail in the coffin of celluloid, as much as it we don't wish it to go away.
Quentin Tarantino, who presented the award to him, is a big proponent of still using celluloid as the only "real" format for feature films and cinema exhibition, and has yet to embrace digital acquisition technology for any of his feature films.
I wonder what Tarantino had to say about how the film looked? I am sure the film won not because of how it looked, or what camera it was shot on, but on the overall strength of the story, acting, and direction.
Maybe we'll never know what Tarantino thought of the Sony F65 look, but here are a few screen grabs from "Winter Sleep" which demonstrate dynamic range and tonality usually associated with film celluloid only. The rich and natural colour and the texture of the image is quote staggering.
And it couldn't have been any other way – after all, this is Sony's most advanced camera ever and it costs an arm and a leg (about $100,000 for a package kit)
Nuri Bilge Ceylan has an unbelievable eye for detail, composition and atmosphere and all if his films feature an incredible cinematic vision and gorgeous cinematography.
His films seem to tell simple stories with very few characters, the plot seems to move slowly, but all his films are so well written, acted, and shot, that is just mind-blowing how easy he makes it all look.

In actuality, it isn't so easy, of course, that's why only a few very talented and hard-working directors make it to such a level. But we all start somewhere, Nuri started, and still works with small crews and limited budgets.
Earlier in his career, he DP-ed his films, and in the late 2000's transitioned from 35mm film into digital. His 2008 film "Three Monkeys" was shot on the Sony HDW-900, and his masterpiece "Once Upon A Time in Anatolia" (2011) he chose to shoot on the Sony F35.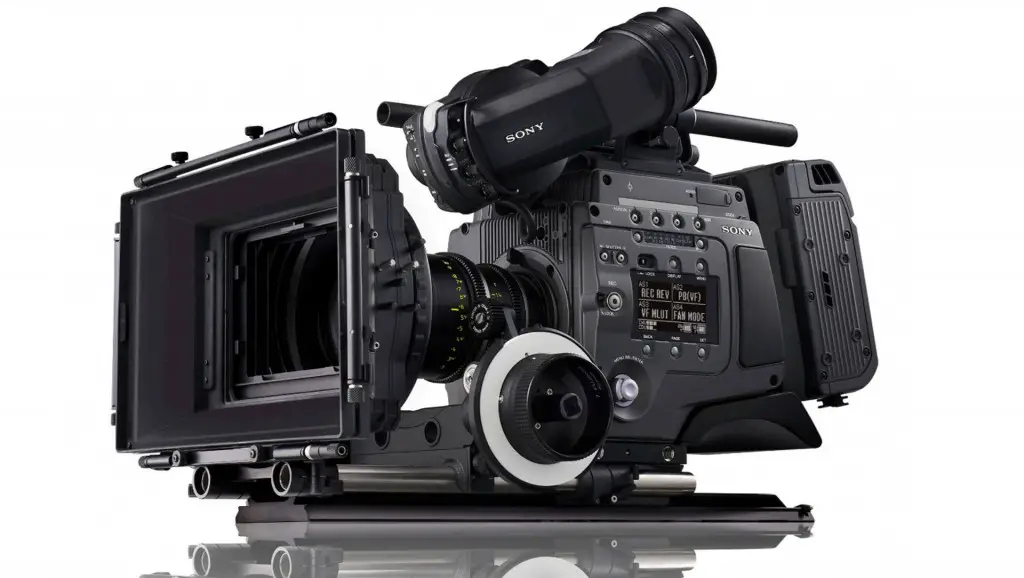 A true champion of digital technology, and apparently a big fan of Sony's cameras, it came as no surprise when he chose to shoot his latest feature film "Winter Sleep" on the "monstrous" 8K sensor Sony F65.
Sony did a few promos featuring him, in which he shares some of the reasons, why he chose to shoot on the F65. According to him, the Sony 65 was the only digital camera that came as close as possible to film.
Now, this is his personal opinion. And of course he had the budget to afford to shoot on the F65. Shooting on such a camera can be a quite labour intensive task in terms of media management due to the large sized 4K files down-sampled from the 8K image sensor tucked into the heart of the Sony flagship Digital Cinema camera.
See the interview with Nuri Bilge Ceylan discussing his Sony F65 shooting experience below:
[Link – Sony Professional: Nuri Bilge Ceylan's F65 Shoot on location]
Claim your copy of DAVINCI RESOLVE - SIMPLIFIED COURSE with 50% off! Get Instant Access!