When it comes to buying a new camera in 2014, we as customers are really spoiled for choice. Gone are the days when we cameras offering 24/25fps could be counted on the fingers of our left hand. Full HD, large sensors, and cinematic frame rates come standard today.
So for those of you in the market for a new camera, choosing the right one can be a daunting task. There are at least a dozen on the market and many more just around the corner. Which one is the perfect for you as an indie filmmaker?
Unfortunately, we can't give you a straight and simple answer. There is a plenty of reviews and footage online to make a decision on your own. However,  we can try to summarise the some models that attracted our attention in the last 3-6 months.
Some are newer models, some are proven workhorses, there's a bit of everything for every budget – from the no-budget filmmakers, to the 2nd/3rd feature film independent producer/filmmaker.
Keep in mind, all prices below vary among resellers, we have put prevailing MSRP's or commonly found prices among major authorised dealers. All prices are body only, unless otherwise noted.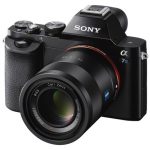 The full-frame low-light beast from Sony. With the astounding high ISO sensitivity, it has changed irreversibly the way we shoot low-light exteriors forever. It features a robust on-board codec – XAVC-S in 50mbps 8bit 4:2:0, 1080/60p,  in addition to Sony's S-Log 2 gamma curve for maximum dynamic range or around 13-14 stops!
Keep in mind the rolling shutter ("jello effect") might be problematic to some, as the camera does a full pixel readout from the sensor without line-skipping, and on a full-frame sensor it takes a while, so beware when using hand-held. Use it wisely hand-held.
On 4KShooters.net we did a post recently on the crazy dynamic range of this camera. Check it out here if you haven't seen it yet.

Now with A7s we can see and shoot in the dark, literally. It is 4K capable as well. It such a shame that it doesn't have the option to record it internally, at least for now. An external recorder is required for 4K capture, so factor that into your budget. The announced Atomos Shogun 4K HDMI external recorder is supposed to come out in end of September/early-to-mid October and it will retail for about $2,000.
US price:$2 498, EU price: € 2 654 incl.VAT, UK price £2,099 incl. VAT 
Panasonic GH4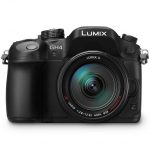 Probably the main competitor of A7s for the moment. The biggest advantage for the GH4 is that it records 4K internally and has a super efficient internal codec capable of data rates up to 200mbps in 1080p. The GH4 also does 1080p/96fps, albeit in a lesser quality 100mbps, which is a function, no other camera in its class offers.
The main downside for the shooters who are coming from the Super 35mm sensor size world – GH4 has Micro 4/3 sensor only. The limited dynamic range is also something that should be taken into consideration.
US price:$1 697.99, EU price: € 1 638.66 incl. VAT , UK price £1,299 incl. VAT
Blackmagic Production Camera 4K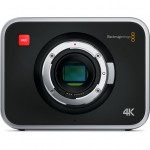 It was a matter of time before Blackmagic Design decided to deliver a 4K camera.
Besides the bulky form factor and a couple of minor bugs and flaws, the BMPC shoots 4K RAW, 4K ProRes Proxy, 4K ProRes LT, 4K ProRes 422 and 4K ProRes (HQ) internally so definitely deserves filmmakers attention. Especially after the latest firmware updates.
US price:$2 995, EU price: € 2 577,86 incl. VAT, UK price £2,048 incl. VAT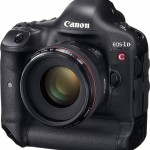 Proudly sporting the "1″ nomenclature in its name and a full-frame sensor, the 1DC at the time of its release, was the world's 1st DSLR to shoot 4K video.  
Canon chose the massive MJPEG (Motion JPEG)  codec for video the 4K compression inside the EOS-1DC. The camera records and outputs 8-bit signal only.
US price:$9 999, EU price: € 10 361.51 incl.VAT UK price around £8,199 incl. VAT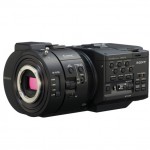 FS-700's Super 35mm EXMOR can crank out unbelievable high-frame rates up to 240fps, boasts a decent dynamic range, standard connectivity such as audio XLR inputs, and 3G HD-SDI output for 4K recording.
With the 12-bit 4K raw capability as a (paid) firmware upgrade, Sony put the FS700 in the line-sight of higher-end digital cinema cameras like the Canon EOS C500, Red Scarlet, and the Red Epic.
US price:$5 999, EU price: € 8 420,90 incl. VAT, UK price £6,700 incl. VAT
Red Scarlet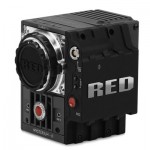 The little sister of Red Epic. Shoots RAW 4K internally on SSDs and has one of the most advanced and efficient raw codecs at the moment. The r3d RAW files are very flexible and efficient.
With advanced capabilities such as HDRx alongside a native 13.5 stops of dynamic range, SCARLET-X is the perfect hybrid camera for cinematographers and photographers alike. At least, this what guy from RED do claim.
US price:$7 950 (Scarlet-X, Body Only) / UK about £6,000
Kinemini 4K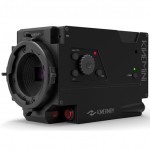 The KineMINI 4K is the upgraded version of the Kinefinity KineRAW Mini, which maxes out resolution at 2K in CinemaDNG (12bit) and can do offline CineformRAW (12-bit). The new KineMINI 4K does 4K internally at up to 30fps in CinemaDNG raw or Cineform. It also does up to 100fps slow-motion in 1080p, up to 96fps in 2K. A sports-mode (in 1080p and 2K only) can help reduce rolling shutter. 
The camera produced by the Chinese manufacturer Kinefinity came with flexible lens mounting options (PL, EF, Nikon) and a S16mm crop mode for shooting with S16mm glass.
US price:$ 6 000 – $ 10 000 (depending on options) / No UK price yet.
Let's have a closer look at those cameras' specs in the chart below: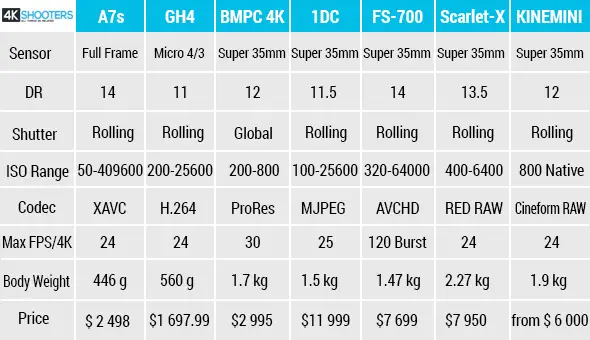 The best combination of all demanding features implemented in one camera body is something that many of us still dream of. However, in reality these cameras are just tools and we usually pick the one that simply fits our budget and functions required for the kind of work we do.
If you are passionate and talented enough it doesn't matter what camera you will use for your next project. Use the one that you own. Craft your art, develop your skills and always enjoy what you are doing. It is as simple as that.
Claim your copy of DAVINCI RESOLVE 16 - SIMPLIFIED COURSE with 50% off! Get Instant Access!