Finally! We have an extended full featured review of Sony A7s, which is more than 48 minutes long. After everything we saw in the last weeks, it will be nice to summarise everything we know about this great little camera.
Philip Bloom produced this video review in the course of 4 weeks and it features footage from many locations in the UK and United States such as Brighton, Richmond, Maidstone, New York and Detroit.  
There is even "a bit of painted topless ladies who pose for photos in New York". Of coarse, this is not the only reason why the video is worth watching. As there is a lot of value in the video review, it definitely deserves our attention!
A great quote from Philip Bloom:
As always with my reviews I take my time to create the content which in turn helps me form my opinion rather than just shoot some footage then put a review out based upon a snap judgment. Pointless.  You need time with a camera and time to truly form an opinion worth sharing.
Ironically, the biggest advantage (and disadvantage at the same time) of this camera can be seen in its 12 MP Full-frame sensor. It's hard to pick another camera with such great low-light capabilities as the Sony A7s is probably the best in the world at the moment in those terms, and, on the other hand, with the worst rolling shatter.
However, the A7s is really robust and sturdy and it's not a prosumer camera by any means. It's a professional full-frame video mirrorless camera that outputs clean 4K signal via a micro HDMI.
With its superb low light capabilities the A7s turns into an unique digital acquisition tool that gives filmmakers more creative freedom than ever and the ability to shoot images that surpass human's night vision. I was really impressed by the shots Philip Bloom did in Central Park. We definitely can see in the dark with this camera.
Now I See from Philip Bloom on Vimeo.
Further, Philip Bloom has an interesting idea how to reduce the rolling shutter issues and skew effects by using a Speed booster adapter on the A7s. His conclusion is that  in the Super 35mm crop mode the camera reduces significantly the rolling shutter issues. Therefore, if you plan to shoot sport events or scenes where a lot of action is involved, it will be better to shoot in Super 35 crop mode.
Even in this mode Sony A7s produces great HD images. The signal is 8-bit 4:2:0 and it lacks the boring aliasing and moire issues. The new XAVC codec is another good example of the excellent work by the Sony's engineers. It almost doubles the rate of the previous AVC HD codec with a sufficient flow of video information rated at 50 mibts/sec.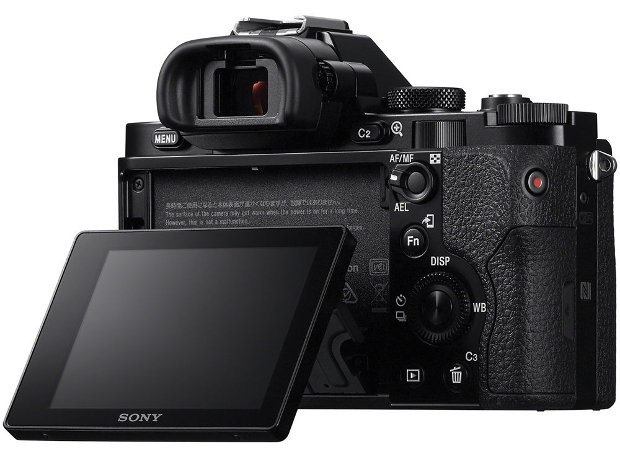 The slow motion capabilities of A7s and the ability to shoot clean and sharp HD in 50p and 60p are also great features added to the camera. However, Bloom is not impressed at all by the 120fps mode in 720p.
Regarding battery usage, the A7s is not as good as its main competitor the GH4, but it's a lot better than the BMPCC in those terms.
Ultimately, I really like Philip's conclusion at the end of the review. Probably, many of us will be excited to have a camera that combines the very best features of both GH4 and A7s. However, Philip is convinced that even in this case there will be people who will want something else and will never stop complaining, simply because the perfect camera doesn't exist and never will.
[via www.philipbloom.net]
Claim your copy of DAVINCI RESOLVE - SIMPLIFIED COURSE with 50% off! Get Instant Access!