It is quite exciting to be a filmmaker these days! We were eager to see how far the DSLRs would go in terms of affordability and features, but they already have some serious competition from smart phones.
On the other hand, the mobile phone technology is catching up even faster. After we covered the 4k video features of Samsung Galaxy Note 3, today we'll take a look at the brand new OnePlus One mobile phone by the startup company OnePlus.
The smartphone is equipped with a 13 megapixel Sony Exmor IMX214 camera with f/2.0 aperture and shoots video at maximum resolution of 3840 x 2160 pixels. You can also shoot some crazy slo-motion videos at 120 frames per second in 720p.
Here are some of the main features of OnePlus One:
| | |
| --- | --- |
| Dimensions | 152.9 x 75.9 x 8.9 mm |
| Weight | 5.71 ounces (162 g) |
| Operating System | CyanogenMod 11S based on Android 4.4 |
| CPU | Qualcomm© Snapdragon™ 801 processor with 2.5GHz Quad-core CPUs |
| GPU | Adreno 330, 578MHz |
| RAM | 3 GB LP-DDR3, 1866MHz |
| Storage | 16/64 GB eMMC 5.0, available capacity varies |
| Sensors | Accelerometer, Gyroscope, Proximity and Ambient Light |
| Battery | Embedded rechargeable 3100 mAh LiPo battery |
| Dislplay | 5.5 inch JDI |
| Display Resolution | 1080p Full HD (1920 x 1080 pixels), 401 PPI |
The 16GB version is just $299, which is quite affordable for device that can shoot 4K video.
As we know, the best way to judge how good a certain tool is simply to test it in a real world shooting situation. In the next video we'll see the first straightforward comparison between the Canon 5D Mark III (with Magic Lantern) and the OnePlus One.


The video was shot by filmmaker Giacomo Mantovani who says:
The reason of this comparison is exclusively to discover how good is the OnePlus One camera in ideal light conditions, compared to a professional DSLR, nothing less nothing more. I wouldn't use a phone for professional shooting, but for sure this is an incredible device for all filmmakers that want to be able to shoot something great on the go, when they don't have their professional equipment in the bag.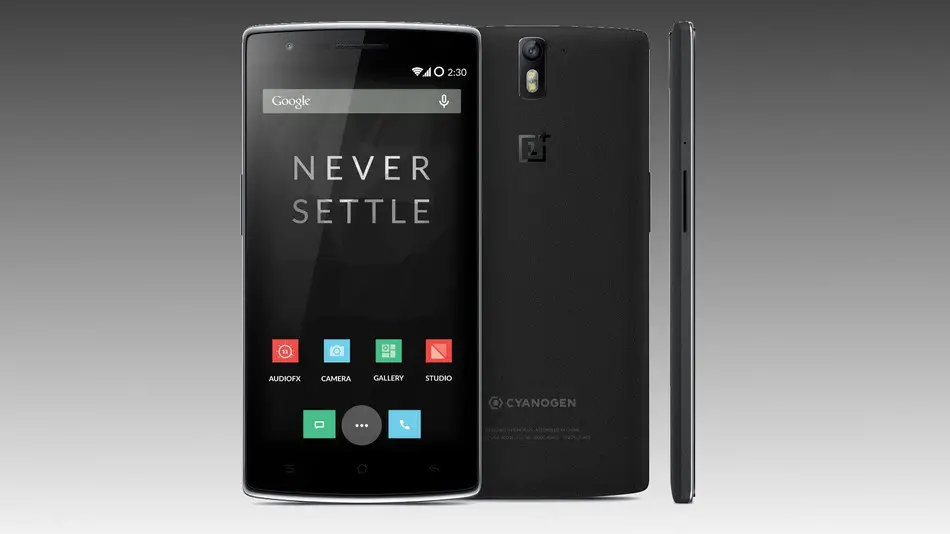 Again, this comparison test clearly shows us the formidable shooting capabilites of the smart phones. According to Giacomo Mantovani, the performance of the OnePlus One in terms of dynamic range is very close to that of the 5d mark III. We can also see that the images straight out of the One Plus One are even sharper compared to those from the 5D mark III.
Sure, comparing 1080p video to downscaled UHD video isn't the best idea, but still, the results are quite impressive.  One can easily use OnePlus One for some B-roll shots or behind the scenes video. Just drop it on your tripod or smart phone gimbal and you are ready to go. Further, I'm sure that soon we'll see even a 4K feature film shot primerly on smart phones in 4K.
In Part 2 of the comparison you can see the original 4K footage from the OnePlus One:
Ultimately, as any other tool, the OnePlus One has its limitations due to the small sensor size, poor low-light capabilities, rolling shutter, lack of professional video settings, etc. We should not forget that this is a phone in the first place. However, the ability to shoot 4K on a device that easily can fit in your pocket with price for less than $300 something that can be quite useful and if nothing else, inspiring.
Disclaimer: As an Amazon Associate partner and participant in B&H and Adorama Affiliate programmes, we earn a small comission from each purchase made through the affiliate links listed above at no additional cost to you.
Claim your copy of DAVINCI RESOLVE - SIMPLIFIED COURSE with 50% off! Get Instant Access!