In a previous post we did on David Fincher's "Gone Girl" – 1st Feature Film Shot entirely in 6K, today we'll be taking another look at some of the technical specs and information about the post-production process of the highly anticipated thriller.
I was quite impressed to find that more than 400 TB of Hard Drives were involved in the processing of the footage. All the storage systems were provided by Open Drives, who had previously worked on hardware systems for House of Cards. The offline system had 36TB of SSDs coupled with 60TB of hard drives, connected via 6 x 10Gbe ports. The conform systems had 320TB with a 1TB SSD cache, connected with 6 x 10Gbe ports.
According to Jeff Brue, Chief Technology Officer at Open Drives, "Gone Girl" was the first feature film shot entirely at 6K on the RED Dragon and the first feature edited and conformed on Adobe Premiere CC in this way. The final movie was conformed by nesting After Effects projects into the Premiere timeline.

More than 80% of the Premiere timeline consists of embedded After Effects projects. The offline edit was done at 2054 x 1152 resolution which allowed the editors to reframe shots and monitor them at 1920 x 800 in Adobe Premiere CC, before being conformed in Adobe Premiere CC and Adobe After Effects CC at 5120 x 2560.

The offline systems were Mac Pro 2011 and 2012 workstations fitted with Nvidia Quadro 5000 and K5000 GPUs, up to 64GB of RAM and connected to a shared storage system from Open Drives over Solarflare 10 Gigabit Ethernet. The resolution of the RED Dragon at 6K with a single stream of 24fps playback needs 1.8GBps of bandwidth at least. This is a massive data stream. Imagine how much computing power one would need in order to manage such an insane data rate. We are talking about real-time preview of 6K Dragon .r3d files in full resolution.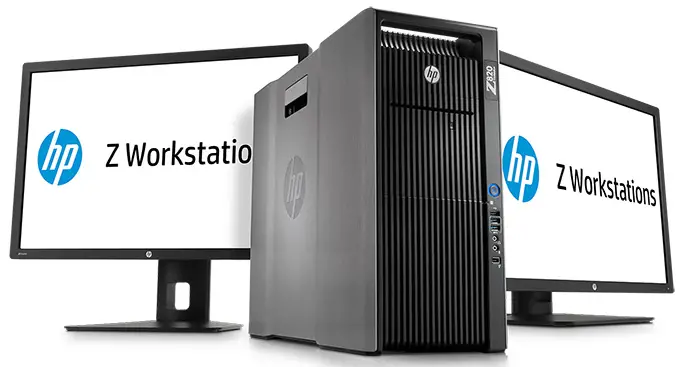 The conform systems were HP Z820 PCs running 12 core Intel Xeons and 256GB of RAM. They were fitted with Nvidia Quadro 6000 GPUs, dual port 10Gbps Solarflare Ethernet adaptors and pairs of Fusion IO 1.6TB Solid State IOdrives providing 2.6GBps throughput. The Z820, which takes over from the Z800 as the top of HP's workstation line, is one of the most logical choice for high-end production and post facilities, editing suites and color correction houses.
The numbers are quite impressive to say the least. I really wish I can see the movie in a 4K digital projection in the cinema (depending on theatres most will probably project from 2K DCP's with some selected theatres doing 4K). I'm sure it will be an imposing and quite immersive experience as well. This is exactly how I felt watching the last two Fincher's movies "The Social Network"and "The Girl with the Dragon Tattoo".
"Gone Girl" will be presented at the 52nd New York Film Festival and will be part of the Opening Night Selection. This year the festival opens on 26th of September. Fincher's latest thriller opens in theatres around the US/UK and other countries on October 3rd.
[via redsharknews.com]
Claim your copy of DAVINCI RESOLVE - SIMPLIFIED COURSE with 50% off! Get Instant Access!