It was just a matter of time before Avid releases an upgrade to Media Composer and their existing intermediate codec DNxHD.
Recently, during a stage presentation at Avid Connect Europe 2014, the company introduced the brand new DNxHR.
The new capabilities of the codec are based on an architecture called Avid Resolution Independence. According to Louis Hernandez Jr. from Avid, the new architecture will allow users to scale the timeline inside Media Composer flawlessly with any resolution.
At first, the codec will be limited to editing projects up to 4K only, however those capabilities will come soon after the release in the end of the year.
The Media Composer users will be able to switch timeline to a proxy mode at 1/4 or 1/16 resolution, improving performance during the creative edit. To return to full resolution, editors will be able to turn the proxy timeline off and re-renders any applied effects at full resolution. Frame rates can be matched to projects, so the footage plays at normal speed on the timeline, or kept at their camera original so that, for instance, 60p footage will play in slow motion.
This new codec will be available in the following flavors:
DNxHR LB (low bandwith)
DNxHR SQ (Standard Quality)
DNxHR HQ (High Quality)
DNxHR HQX (10 bit)
DNxHR 444
HD-resolution media will continue to use the existing DNxHD codec.

The video files inside Media Composer will  be monitored at full resolution using Avid's Open I/O support for third-party hardware or downscaled for HD monitoring, and high-res DPX export will be enabled through Avid's AMA architecture.

Other new features to be included in a future version of Media Composer will include background rendering, GPU acceleration for Mac platforms, and the ability to export applied masks. Media Composer with native 4K editing will be released during the fourth quarter of this year.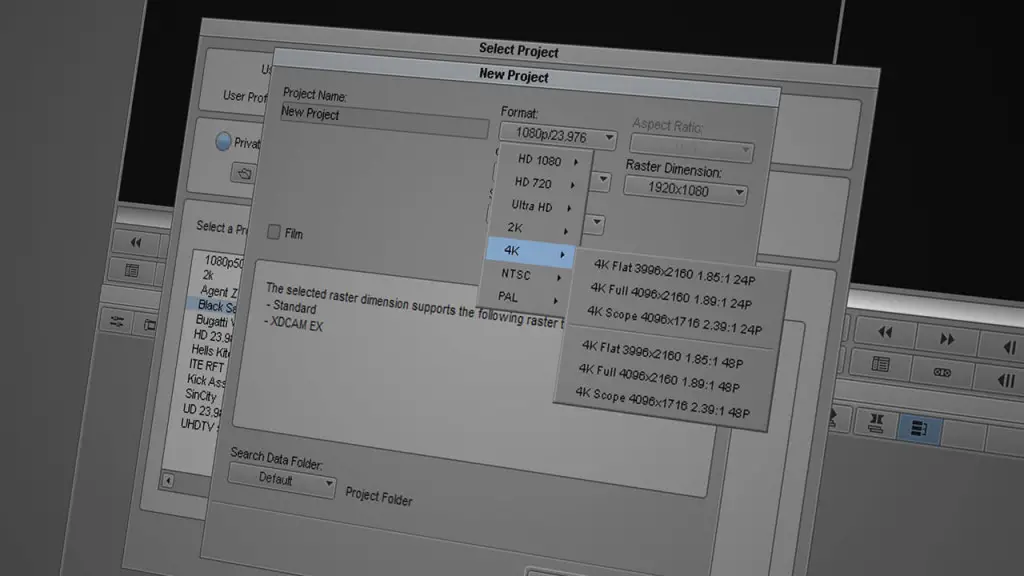 The release of the DNxHR will be beneficial for Premiere Pro CC users as well. Up until now, there were no other fully supported  intermediate codecs besides Cineform for editors to work natively within Premiere Pro CC when it comes to resolutions beyond HD.
Adobe already have integrated the Cinefrom codec as a native option to Premiere Pro through a recently announced upgrade. However, with the introduction of DNxHR from AVID, all Windows-based editors now will have another intermediate codec as an option to choose from.
A subscription model to Media Composer is  already available for $49 per month on Avid's site with standard support and upgrades included. The licensing of the platform starts at $1,299 per year.
[via studiodaily.com]

Claim your copy of DAVINCI RESOLVE - SIMPLIFIED COURSE with 50% off! Get Instant Access!