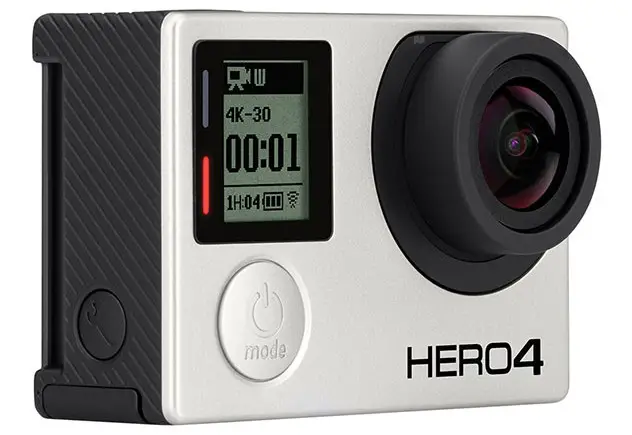 Rumors of the next generation of the most popular camera name in the world – the GoPro Hero have been circulating the web for a while now. As recently most major retailers started showing the Hero 3/3+ Black editions as discontinued, rumors started circulating and pointing to a March 2015 release for the new GoPro Hero 4, however we may get a glimpse of the next generation GoPro's much sooner than that.
It looks like PetaPixel have gotten themselves a hold of the official specs for the highly-awaited GoPro Hero 4. The mighty action camera will come in at least two editions – the top of the line 4K Black Edition, and Silver Edition, and one of them is rumoured to have a built-in LCD touch screen on the back. This is a major improvement as on previous editions the back LCD screen was not a touch screen and it was an extra add-on only.
Apart from boasting the mandatory 4K/30p, the GoPro Hero 4 Black will feature a "2x more powerful processor, and improved image quality".

GoPro Hero 4 Black Edition Specs and Features:
4K at 30fps,
2.7K at 50fps,
1440p at 80fps,
1080p at 120fps,
960p/720p at 120fps,
240fps – probably not supported
12 megapixel photos at 30 frames per second
Manual controls for Colour, ISO, exposure
2x Dynamic Range
Ultra Wide, Medium, and Narrow – Field of view settings
Waterproof to 40m (131 feet)
Exposure Settings for Night time shooting
HiLight Tag & QuikCapture
Built-in Wi-Fi, Bluetooth
Backwards compatibility with previous gen accessories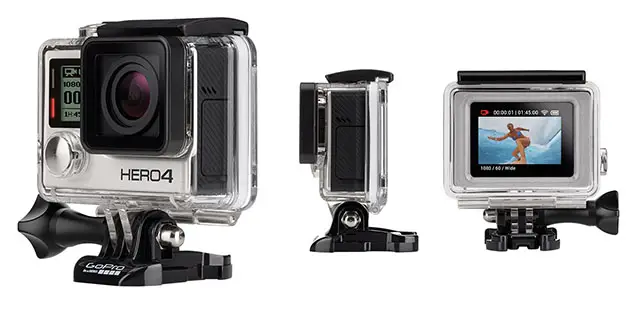 The Silver edition of the GoPro Hero 4 has basically the specs of the GoPro Hero 3+ Black with some improvements however it will not be able to do 4K video at 30fps, but will be limited to 15fps. According to PetaPixel, the GoPro Hero 4 Silver will have a built-in LCD touch screen display, not featured on the Black edition.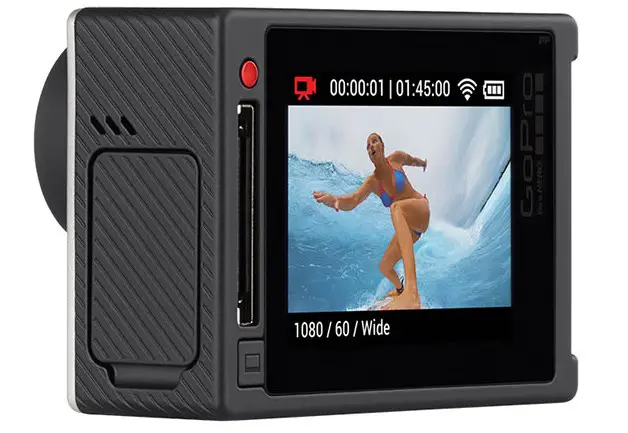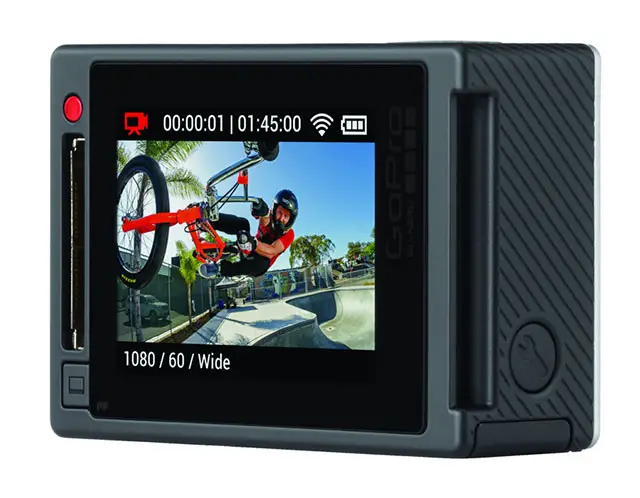 Manual controls over exposure and 4K at workable resolutions will propel the already massively successful GoPro Hero 3+ Black edition into another dimension. However, as of now, giving 4K/30p only to the Black Edition and stripping it from the built-in touch screen LCD is a bit of a shame. I am sure there will be some sort of an LCD add-on for the Black edition, but it would have been nice to have both 4K/30p and a touch screen LCD in the same model.
Apart from being the most popular camera among sports fanatic consumers, GoPros has been used on many Hollywood productions and independent features as well as TV drama's as crash cams and actions cam. With 4K/30p in a GoPro form factor the most popular camera in the world just got better.
Pricing and availability is unknown at this point, but it is believed the new GoPro Hero 4 will be announced officially on October 8th.
[via PetaPixel]


Claim your copy of DAVINCI RESOLVE - SIMPLIFIED COURSE with 50% off! Get Instant Access!