It's October and at a keynote somewhere in California, just a few hours ago, the word "amazing" was said over 100 times. You can bet on that, because today Apple held an event during which company executives unveiled some obligatory new products, only a month after the new iPhone 6 and its larger iteration the iPhone 6 Plus. As expected, new iPad's were announced, an iOS 8.1 update, and a bunch of other stuff I'd never use.
I really tried not to care for today's Apple event. I knew about the keynote event, I mean, who didn't – that's what twitter is for, right? But anyway, I've made a decision to slowly, but surely, get out of all Apple products (for reasons I want to share in a separate article) including the one I am writing this article on, a recently refreshed 2011 17 inch MacBook Pro (haha they don't make those anymore) and a dying iPhone 4s…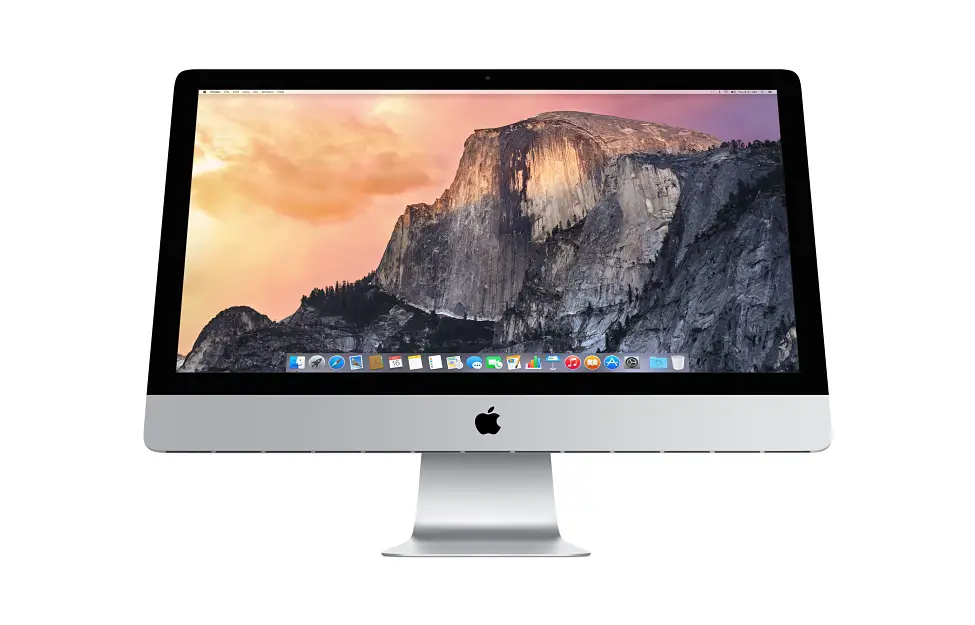 However, the announcement of the new iMac with a 27″ 5K (5120 x 2880) Retina display got my attention. This is quite the screen real estate to work with even with native 5K RED Epic footage, so yeah, it will turn a few heads. With 16GB of RAM at least, GH4 footage should be a breeze, and even 4K ProRes.

Here's the iMac with 5K Retina specs:
 27″ Retina display (IPS)

5120 x 2880

 resolution

 3.5GHz quad-core Intel Core i5 processor (Turbo Boost up to 3.9GHz)

 or 4.0GHz quad-core Intel Core i7 (Turbo Boost up to 4.4GHz)

 8GB (two 4GB) of 1600MHz DDR3 memory – supports up to 32GB

 1TB/3TB Fusion Drive or flash storage SSD (256GB, 512GB or 1TB)
AMD Radeon R9 M290X graphics processor with 2GB of GDDR5 memory
Upgradable to AMD Radeon R9 M295X with 4GB of GDDR5 memory
Connectivity & Expansion slots:- 4 x USB 3 ports
– 2 x Thunderbolt 2.0 ports
– Mini DisplayPort output
– Support for DVI, VGA and dual-link DVI

Retail is $2,500 / £1,999 for the (cheap) top of the line 27 inch model, and with a 1TB SSD, 4.0GHz Intel Core i7 and a healthy 32GB RAM, your bank account/credit card will take a serious hit of over 4,000+ dollars. So for those of you Apple fans with fat wallets, this may be an option for you to edit 4K/5K footage. Keep in mind at the max price point, the new iMac is getting closer to the MacPro territory.
Still, the new iMac does offer a phenomenal screen with a computer inside for a lot of money. But is it? Cheap 4K displays are available and cost less than $1,000, however here you're getting a solid machine inside a very thin and elegant package. Design and marketing is what Apple is really good at, so they've got me here. Now before we get into the whole – "…check out what beast of a PC rig I can build for half that" argument, the point here is the display. And it's quite a marvel at least for now on paper.
For what it's worth, I am not a fan of the AMD Radeon route, and prefer Nvidia for their CUDA acceleration in Premiere Pro, but as Apple have chosen to go AMD for their iMac and MacPro, good news at least is that Premiere is getting better at OpenCL optimization and support for improved support for non-CUDA engines.
So what do you folks make of the new 5K 27 inch iMac?
Full specs: Apple UK
[via nofilmschool, Gizmodo, and lots of people on twitter]


Claim your copy of DAVINCI RESOLVE - SIMPLIFIED COURSE with 50% off! Get Instant Access!