Five years ago, Canon got lucky with the 5D Mark II in the video world. Then, (supposedly) they simply responded to a request by journalists to implement high-definition video as a feature on their DSLR so when they are reporting out in the field in a hot zone, journalists can do a quick video and send it back to editorial. That was it, there was no grand scheme or plan for Canon to become a major player in the professional digital cinema camera business. They saw a niche market and exploited it, nothing wrong with that.
So Canon started making professional digital cameras with large sensors and sold them to filmmakers, videographers, and just about anyone who wanted the ergonomics of a proper pro video camera, but the larger sensor from an APS-C DSLR. But the professional video/cinema camera business is Sony's territory. At least it has been for the last 30 years. Canon have been making some fine lenses (and still are) for both stills and broadcast video for a long time, but they stepped on Sony's toes with their EOS Cinema line.
The large sensor camera market became a very competitive segment. Canon started making digital video cameras with big sensors, and recently Sony started making some serious mirrorless cameras aiming to end the reign of the mighty Canon DSLR's in the professional photography business, and in the recent years video/photo convergence mess, if you want to call it this way.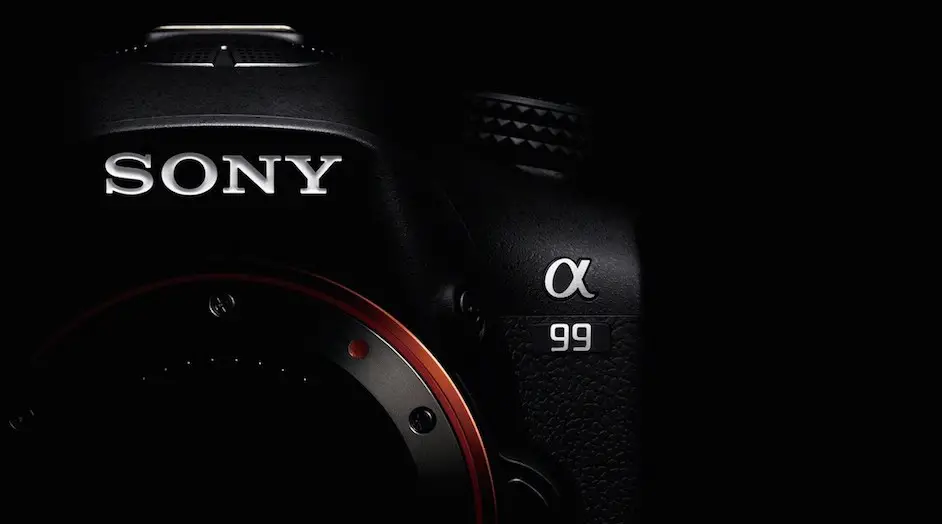 Gunning for Canon top-end DSLR's like the 1DX, and 5D Mark III, according to rumors Sony are planning to release a new batch of brand new Full-Frame E-mount cameras boasting big megapixels and high-end video features like 4K video (hopefully in camera). The unveil is scheduled to be in late January or early February 2015 around the Camera & Photo Imaging Show 2015 in Japan. According to the same rumor (rated with the highest SR5 rating – meaning almost certainly correct), Sony a prepping a massive event to support the announcement.
It is not a coincidence that Sony recently launched a PRO Support Service for professional photographers across the US. Here's what to expect from the new camera(s). There will be at least one new FF E-mount camera; the possibility of a second body is not to be discarded. In addition to the new camera(s) Sony is planning on unveiling some new E-mount lenses for the cameras as well.
According to SAR:
First of a complete new generation of interchangeable Full Frame E-mount camera(s). Which means the tech is redesigned from ground up!

Complete new sensors (this means brand new tech and huge bump forward in quality). I hope to get details about that soon but it should have "many" Megapixels.

Use of an advanced version of the hybrid A6000 autofocus system.

Unlike the current A7 series this new generation of FF E-mount cameras are made for the very PRO market! Designed to challenge the best DSLR cameras on market like the Nikon D810 or Canon 5DmarkIII (on aspects like autofocus, reliability, build quality and features).
All I am hoping for is for some 4K video on board on some sensible media like SDXC cards, but this being Sony I won't be surprised to see XQD media in the camera. As to whether this is a replacement for the Alpha 7 series, I don't think so. The A7s is not even a year old yet, it was announced back in April at NAB 2014. The article goes on to mention that the A7R/A7s were created so that Sony can study the market, but the new line of cameras will be targeting professional exclusively, and they will feature the pinnacle of Sony's technology, so expect a higher price tag (hopefully not, but it's possible).
Looks like Sony have gotten the answer they needed as they keep cranking out new camera lines faster then anyone else. We'd be sure to let you know as we get more specifics on these new cameras and lenses. What do you guys think about the new Sony cameras? Necessary? Do we need new FF cameras? Let us know in the comments below.
[via SonyAlphaRumors.com]
Claim your copy of DAVINCI RESOLVE - SIMPLIFIED COURSE with 50% off! Get Instant Access!