RED Epic is still one of the top rented high-end cameras on the market today. The Dragon sensor upgrade solidified the popularity of the independent camera manufacturer's flagship camera even more. If you are planning to shoot your next project on a RED Epic or a Scarlet and it requires to navigate remotely through the camera settings without using a Redmote, then you need to look into the Foolcontrol App.
This app is a formidable alternative to go with; that also will be beneficial for your workflow. The Foolcontrol iOS and OS X applications, developed by cinematographer Mikael Lubtchansky include a full range of camera controls, such as a touch-friendly focus ring, an array of status displays, the ability to set camera looks, grade with curves, playback control, and more.
This is a brief look at the app installed on an iPhone in action:
foolcontrol iPhone beta sneak peak from Mikael Lubtchansky on Vimeo.
The iOS version of Foolcontrol can be purchased at the App store for $170. Before using it, you will need one of the following devices to connect an iOS device and the camera to the same network – an Offhollywood Hotlink, RED Ethernet-lemo cable connected to a GIG-E router or REDLINK Bridge wifi module.
Some users already shared their experience with Foolcontrol in the dedicated Reduser.net threads. You can also find Mikael's comments and constant updates of the apps in the discussions there.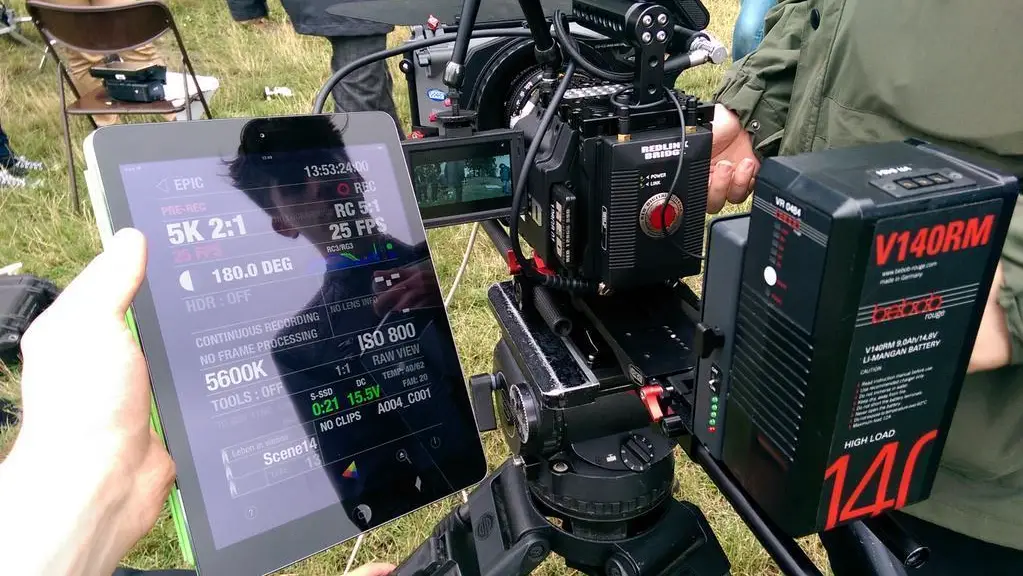 In case you want even more options to control the camera, you can use the OS X version of the application installed on your Macbook. It offers more detailed options for controlling the camera system, setting recording parameters such as format, frame rate, HDR, accessing histograms, gamma curves, exposure tools, etc.
You can even shot down your camera using the Foolcontrol app. Further, you can monitor the feedback from the Epic or Scarlet through a device such as a Blackmagic Design Decklink PCIe or UltraStudio via Thunderbolt directly on your laptop's screen. This is what the OS X Foolcontrol version provides:
foolcontrol Motion Mount demo from Mikael Lubtchansky on Vimeo.
You can get the OS X license separately from the iOS app. It can be locked to a single camera Scarlet or Epic camera for $99 and $199, respectively. A personal universal license with no camera limitations can be ordered at a retail price of $419. If you think these apps are a little bit pricey you can always rent a Redmote within your rental kit, however if you already do own a Scarlet or Epic, they probably will be a good investment and deserve consideration.
[via studiodaily.com]
Claim your copy of DAVINCI RESOLVE - SIMPLIFIED COURSE with 50% off! Get Instant Access!