Currently, Apple sells two desktop solutions to benefit a wide variety of consumers and professionals alike. Last year Apple announced the highly-awaited Mac Pro with plenty of fanfare. The slick new Mac Pro took on a new radical cylindric re-design looking like something out of Darth Vader's wardrobe, rather than a machine targeted at creative professionals. Not that we're complaining though. More recently last month, Apple dropped a new iMac with a mind-blowing 5K Retina display.
Today we take a look at which model benefits which use the best, on paper at least.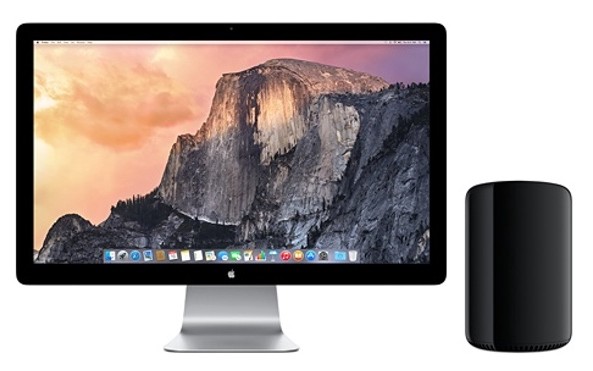 The Specs
While the current model lacks the vast expandability of previous iterations, today's Mac Pro still sports the ability to be pushed to 64GB of RAM while powering 6 thunderbolt ports across 3 busses. It features a unified heatsink with one large fan that manages to dissipate most all heat produced by the system and bring operating noise to near silence, even under full power consumption with demanding tasks. As a computer designed for the workforce, the Mac Pro once again features Xenon CPUs, server-class chipsets, error-correcting RAM, and workstation-class GPUs.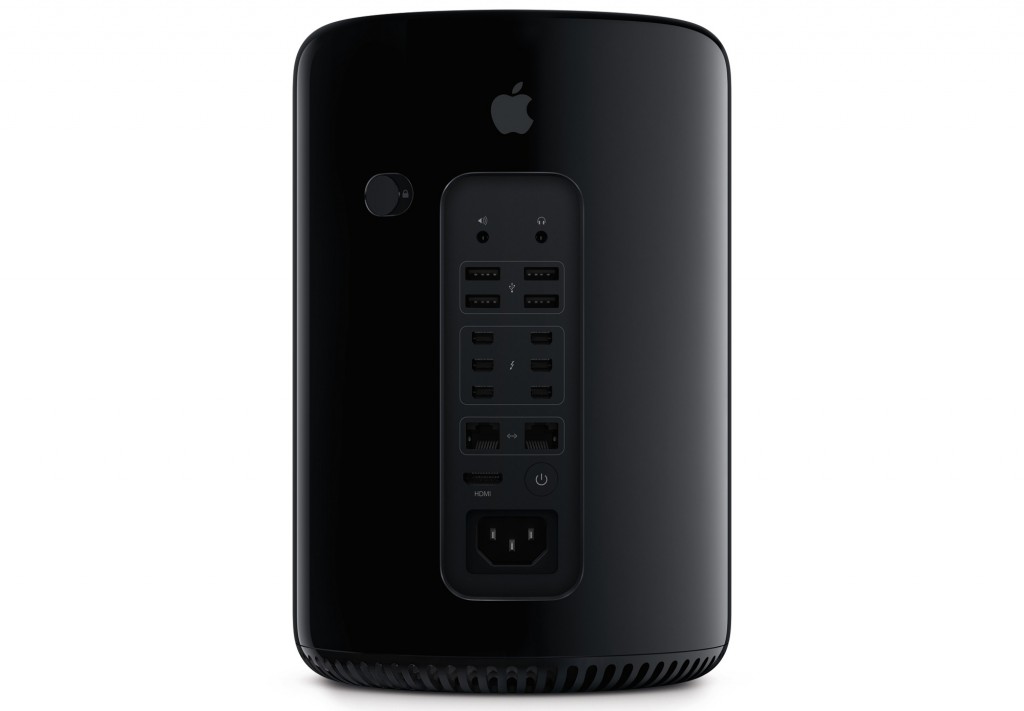 While the iMac may have a RAM expansion ceiling of 32GB, what it lacks in random-access memory it makes up for in numerous other categories. Apple's given 4Ghz option is Core i7-4097K, currently the fastest CPU in the world for most single-threaded tasks. Even with 4 cores compared to the Mac Pro's base of 6, it exceeds in performance. The inclusion of a built-in 27" 5K monitor makes it a fantastic choice for photo editing and colour grading for 10 and 12-bit 4K/UHD footage. While the system runs a bit warmer and louder than it's cylindrical brethren, for most consumer and basic professional applications, the Retina iMac has quite a bit to offer.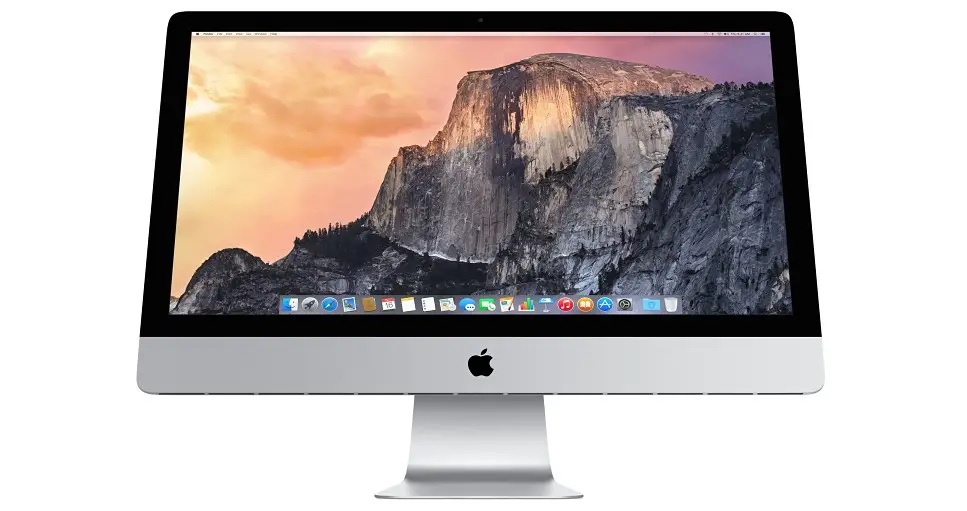 Which Computer to choose for video work?
If you put a lot of computing power towards coding, large-scale video editing (for feature or episodic TV) and VFX creation, if you require a series of monitors & many thunderbolt drives, and/or if you require a tower that runs as silently as possible, the Mac Pro is likely your best option. If you find yourself editing and grading high-megapixel RAW images or video, reviewing 4K/UHD footage, or seeking a desktop with the quickest processing time possible for most computing tasks, the iMac Retina is your gold metal winner.
For the majority of videographers and video editors looking to upgrade their current system, the iMac Retina upgraded to 32GB RAM may be your best bang-for-your-buck just for the 5K Retina display.
The Mac Pro and iMac 5K Retina are both currently available at B&H and start at $2,839 and $2,449 respectively.
[via Marco.org]
Disclaimer: As an Amazon Associate partner and participant in B&H and Adorama Affiliate programmes, we earn a small comission from each purchase made through the affiliate links listed above at no additional cost to you.
Claim your copy of DAVINCI RESOLVE - SIMPLIFIED COURSE with 50% off! Get Instant Access!