LockCircle make some really nice products for video professionals. From their PrimeCircle cine-lens modifications to HDMI port protectors, an very smart sliding mattebox, and now they are adding a couple of cages to their line-up. Adding to the field of devices on the market looking to further adapt the A7s and GH4 to cinema applications, LockCircle's announced an "asymmetrical cage design" they're calling the BirdCage, intended to make accessory mounting easier without hindering access to right hand-oriented grips and controls on both cameras. Adding to proper adaptation to the GH4, a model of the BirdCage is in the works that accommodates for the camera's flip-out swivel screen. (see 2nd photo down)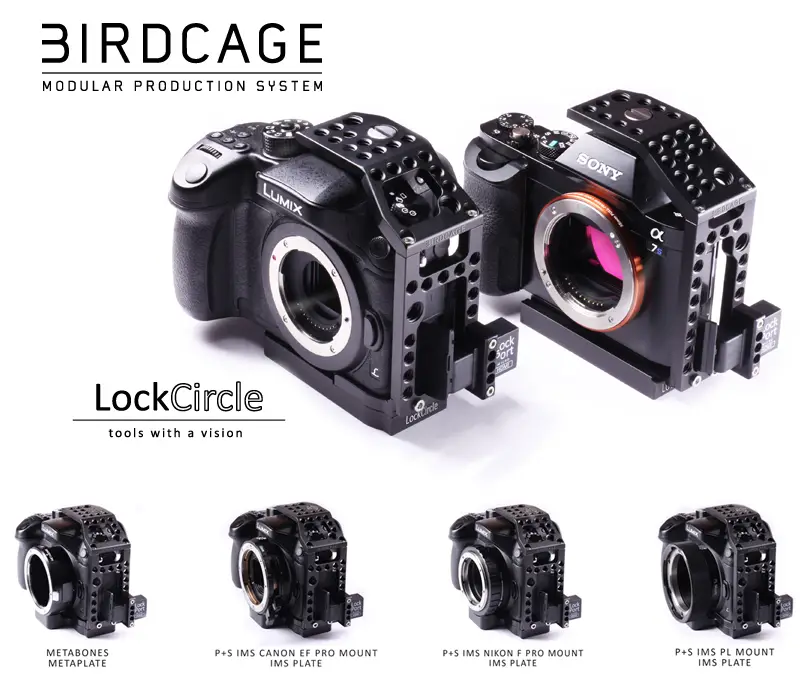 Riser plates are also on the way for both models that accommodate for Metabones adapters, as well as a line of LockCircle-branded adapters for EF, F, and PL mount lenses that operate with a Positive-Lock System (keeping the lens still as the mount itself twists into place to lock the lens onto the camera).

Features of the BirdCage include built-in LockPort micro HDMI adapters and port savers, featherweight portability with construction consisting of 1.79oz of billet aluminium, 1/4" and 3/8" threaded holes covering the system for extensive mounting and balancing options, and the added safety of a cage covering three sides of your camera securely.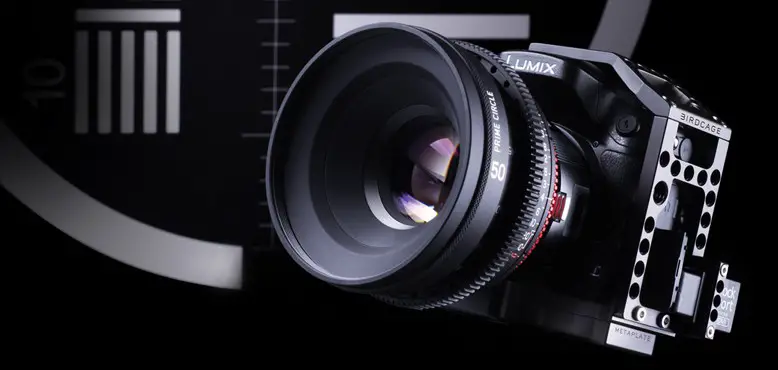 BirdCage Highlights & Features
incredible lightweight, only 51 grams (1.79 oz.) with Twin-Baseplate (feather-light concept)
innovative Asymmetrical Cage Design for better camera handling
right hand grabbing and camera control with original camera ergonomics – handheld comfortable grip and action
rock solid accessories mounting  with n° 28 (34 for A7) 1/4"  and n° 3  3/8" threaded holes for accessories mounting
standard Twin-Baseplate offering several mounting choices (ultra-low, raised)
Modular Production System concept, many innovative accessories will follow soon
CNC machined from billet aluminum, black velvet hard surface finish and stainless steel hex screws
LockPort integrated micro to full-size HDMI adapter (port saver)
improved camera mounting with better centre balance (double screw size threads)
MetaPlate for serious Metabones locking (no bayonet play and heavy-duty monolithic mounting)
IMS Plate for P+S Technik Positive-Lock Mounts for cinema style lens mounting for superior follow–focus work and "monolithic" lens locking to the camera
MFT-Mount to PL Mount, Canon EF and Nikon F with exclusive PLS Positive-Lock System
Sony E-Mount to PL Mount, Canon EF and Nikon F with exclusive PLS Positive-Lock System
Top Grip Handle for low-mode shooting and accessories mounting (15mm rod interface handle)
GH4 Swivel edition for free LCD movements (not compatible with LockPort port saver)
delivered in a wooden box with pyrography branding and mounting instructions
Made in Italy with "passion"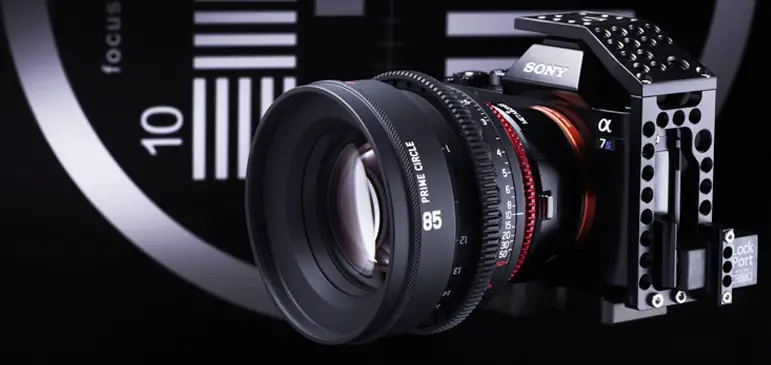 The LockCircle BirdCage is set to go on sale on November 20th at LockCircle for $399, or €379 with lens adapters and other accessories available as well.
Disclaimer: As an Amazon Associate partner and participant in B&H and Adorama Affiliate programmes, we earn a small comission from each purchase made through the affiliate links listed above at no additional cost to you.
Claim your copy of DAVINCI RESOLVE - SIMPLIFIED COURSE with 50% off! Get Instant Access!