Ok, so you've saved up your hard earned cash, you've bought your A7s or GH4, some decent lenses and maybe an HDMI monitor, and you're ready to shoot.
However, one of the major issues of both cameras is the clumsy Micro HDMI output they have. Cables can snap out easily, and to prevent that, one needs to you usually resort to gaffer tape or some sort of a DIY solution to keep the cable in place.
Seriously, not sure who thought of the Micro HDMI as the output to put on both these cameras, but it's a terrible decision. Micro HDMI is one of the worst connections you can think of. S-Video would have been better.
All kidding aside, Lockcircle has a great sturdy solution for both A7s and GH4 owners.
The LockPort A7 and LockPort GH4 protects the fragile Micro HDMI output on these cameras from the rigorous field production demands with a rock solid universal clamp, which turns the micro HDMI output to a smart full-size HDMI output. 
The LockPort camera plate is designed to fit easily every head, baseplate, sliding plate support via using the original camera screws already in place. The Italian company do claim that those products could be installed in just a couple of seconds!
Here are the major highlights of LockPort A7 and LockPort GH4:
Works with Sony A7 Series and Panasonic Lumix GH4 cameras.
Saves the "expensive to repair" micro HDMI port on your 4K cameras.
Full-Size HDMI output allows you to use stronger standard cables.
Standard size HDMI plugs locks securely in the socket – no signal loose!
90° REAR output.
Gold plated contacts.
Rock solid ultra-low base clamp, can work on every plate, head, sliding plate, rig, support out there using the original camera screws.
Incredible lightweight design and CNC machined manufacturing.
Better cable layout on your rig set-up.
Ready in a few seconds.
Survival Kit with spare parts available online.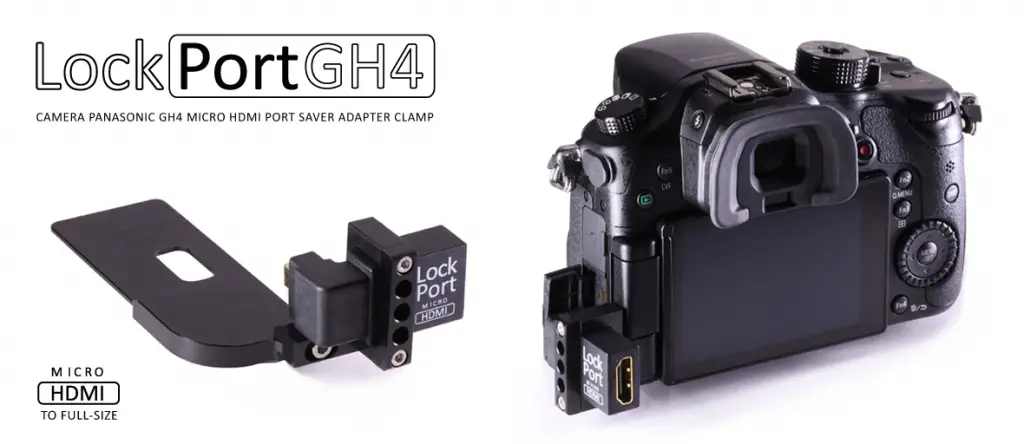 Furthermore, Lockcircle offers the same solution not only for the owners of A7s and GH4, but for many other DSLR owners as well including the Canon 5D Mark II, Mark III, and the 7D. Here are the current models supported by Lockcircle products.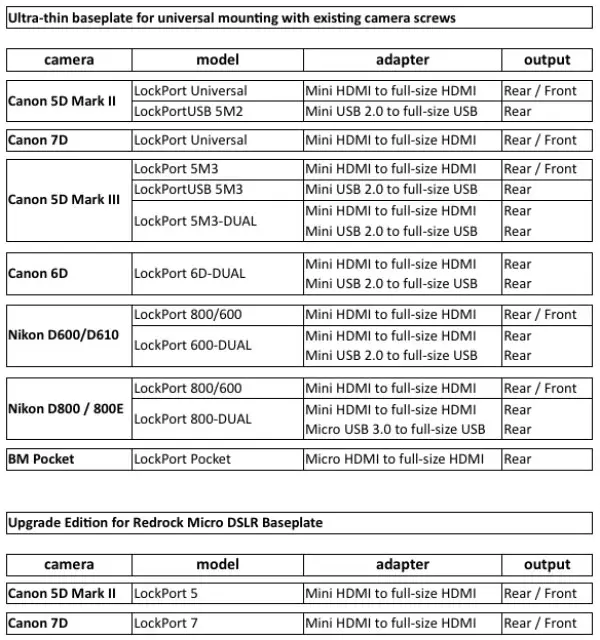 Overall, this is a great way to protect your camera from accident breaks and save the possible expenses to repair the fragile HDMI ports. Using one of those plates will make the prosumer connections more robust (albeit still HDMI) and more reliable in a way to give you confidence when you use an external monitor in the field.
Of course, there are some nifty and cheaper solutions like putting duct/gaff tape around the micro HDMI port, however they are not so pleasing to the eye (of a client), but still a solution to some more budget oriented shooters. I know I've done it, but this Lockport stuff looks pretty decent. We'll have to test it out and share our review with you as soon as we get a chance to get our hands on some.
For more information about Lockcircle visit their site on www.lockcircle.com.
[ via cinescopophilia]
Claim your copy of DAVINCI RESOLVE - SIMPLIFIED COURSE with 50% off! Get Instant Access!