It's that time again! Black Friday and all the usual holiday deals are out there and if you were waiting to pick up some new gear this is a great time. Supply chain issues have lightened up a bit this year so even some newer equipment is on the table.
This was a busy year with announcements and things getting even more back to normal. So, now's the time to start building up your kit again and picking up those extra parts and upgrades for some of the new stuff you may have already picked up. Let's get to it!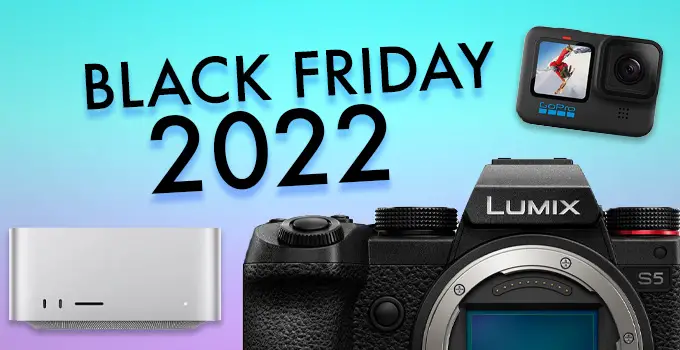 Best Camera Deals (So Far)
ADOBE
Currently running up through Black Friday, November 25, Adobe is discounting it's All Apps Creative Cloud plan by 25%.
Considering it is practically a must own for filmmakers, bringing the price down to $39.99/month against the normal $54.99/month (or $478.88/year versus $659.88/year), should be appreciated.
25% OFF — Adobe Creative Cloud (All Apps) — Now $40/Month (

Adobe

)
APPLE
Got a lot of Apple products, from the newer M-series computers to iPads and the everyday AirPods.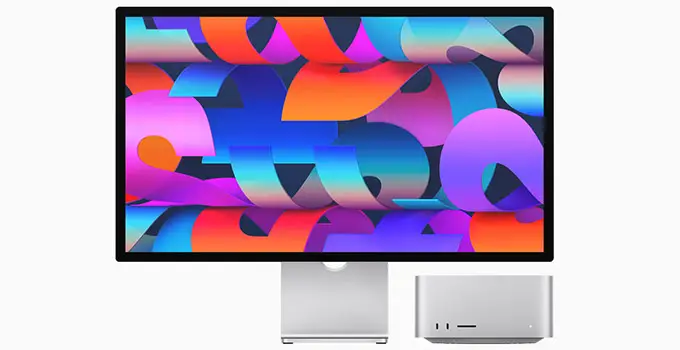 Outside the Mac world you will find other Apple deals, including on the iPad and AirPods.
ATOMOS
CANON
Canon has stuff for everyone this year from the R5 and premium glass to the APS-C R series cameras.
FUJIFILM
Many shooters have a soft spot in their heart for Fujifilm cameras and their video specs are actually very competitive. It may not include the killer X-H2 series, but there's some solid stuff. Check out what's on sale this year.
GOPRO
Get your action cam fix on with a savings on GoPro cameras, including the newest HERO10 Black.
LOUPEDECK
Get better control when you edit with some of these editing tools.
NIKON
Ah, the perennial challenger to Canon. Though not quite as dominant in video, every new Z Series camera seems to make some improvement.
There are some quite compelling vlogger options on the list this year. We are going to focus on Z Series equipment here.
PANASONIC
Panasonic is a staple of video production and many indie shooters love the compact system options. Plenty makes the discount list this year.
RODE
Start a podcast or just get some better on-location audio with some RODE systems.
$50 OFF — RODE X XCM-50 Podcasting Kit — Now $399 (

B&H

)
$50 OFF — RODE X XDM-100 Podcasting Kit — Now $498 (

B&H

)
SMALLHD
Some of the best on-camera and reference monitors are from SmallHD and now is your chance to save.
SONY
One of the brands that always gets on the holiday sales train is Sony, and this year they have a decent set of cameras with discounts along with a ton of lenses.
ZEISS
Known for making some of the best lenses around, you can have some of you own for a deal.
MISCELLANEOUS DEALS
There are tons of other bits and pieces you'll need in your kit. This includes rigs, batteries, storage, and plenty more. Check them out here.
Plenty more deals are on the way. Stay tuned for even more savings.
Disclaimer: As an Amazon Associate partner and participant in B&H and Adorama Affiliate programmes, we earn a small comission from each purchase made through the affiliate links listed above at no additional cost to you.
Claim your copy of DAVINCI RESOLVE - SIMPLIFIED COURSE with 50% off! Get Instant Access!