I really do miss spending Thanksgiving in the US. It's a holiday like none other. I lived in the States for about 9 years and I really do miss it. Over here in Europe there's isn't really anything that comes even close to the craziness and all the good stuff that happens in the last week of November. Apart from spending some quality time with family and friends around the turkey feast, pumpkin pie, and the mandatory football game, its the time of the year when retailers are doing some insane deals.
I am not talking about the usual Thanksgiving Stampedes that occur at the biggest stores although I am sure there'll be plenty of those. B&H are doing some fantastic online deals on 4K TV's, laptops, storage solutions and other gear, which I've summarised for you below.
– 2TB Capacity External Desktop Hard Drive
– 10,000 rpm Drive Speed
– Dual Thunderbolt Ports
– 10Gbps Max Data Transfer Rate
– RAID 0, 1, JBOD Capability
– Formatted HFS+ Journaled for Mac OS X
– Thunderbolt Cable Included
– Run Windows OS with exFAT
Perfect for backing up that 4K footage you've shot with your Blackmagic Production Camera or GH4, or the "mini" GH4 – Panasonic LX-100.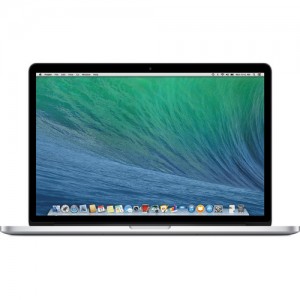 – 2.0GHz Intel Core i7 (Crystalwell)
– 8GB of Onboard 1600MHz DDR3L RAM
– 256GB PCIe-Based Flash Storage
– Integrated Intel Iris Pro Graphics
– 15.4″ LED-Backlit IPS Retina Display
– 2880 x 1800 Native Resolution
– 802.11ac Wi-Fi, Bluetooth 4.0
– Thunderbolt 2, USB 3.0, HDMI
– FaceTime HD Camera, Dual Mics
– Includes Mac OS X 10.10 or OS X 10.9
I am seriously thinking about upgrading my ageing Macbook Pro 2011, but I still love that 17″ screen, which they don't make anymore. However, the 15 inch (late 2013) Macbook Pro is a foot in for those wanting to get light, but capable editing machine for 4K footage, despite the 8GB Ram. You can get the 16GB version for $1,999, which still includes savings of $500 from the $2,499 original price. The 16GB version also bumps up the storage to 512GB.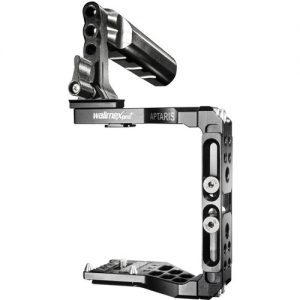 – Adjustable Height Design
– Hot Shoe Stabilizing Adapter
– Multiple Accessory Mounting Holes
– Corrosion Resistant Finish
– Included Handle & Cold Shoe
– Great for the GH4 or Sony A7s
– Works with Canon & Nikon DSLR's
This is a very versatile cage for a multitude of cameras including mirrorless offerings from Panasonic and Sony, and good old Canon 5D's, 7D, even the 7D Mark II and/or the Canon 70D. Definitely a good deal for owners of multiple cameras. The top handle and solid construction complete the package.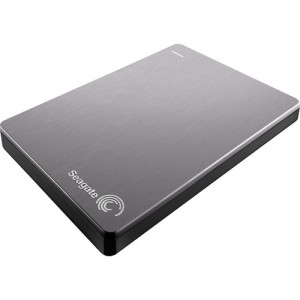 – 2TB Capacity
– USB 3.0 Port
– Max. Sustained Read/Write Speed: 100MB/s
– 5400rpm Disk Speed
– Seagate Dashboard for Automatic Backup
– Pre-Loaded NTFS Driver for Mac
– Use on Windows, Mac Without Reformatting
– Free Seagate Mobile Backup App Available
I managed to use these drives as offloading drives for an impromptu music video shoot recently (the 1TB) version, as my Lacie portable SSD's (I have 2 x 256GB ones, absolutely love them) were off on another shoot, so I had to get something from a local retailer really quick the previous day and they worked flawlessly. Slim design makes for easy transport, not the fastest drives in the world, but do the job if you're on a budget and in a rush. USB 3.0 is a major plus. They come in Red and Blue as well.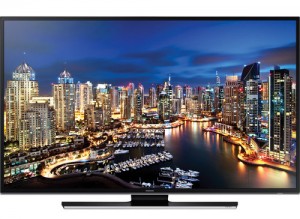 – 3840 x 2160 Resolution
– Clear Motion Rate 240
– Ultra Clear Panel
– UHD Upscaling & Dimming
– Quad Core Processor
– Voice Interaction & Motion Control
– Built-In Wi-Fi
– One Connect Ready / 20W Sound Output
Ok, so you've been shooting with your GH4 maybe, but don't have a 4K monitor or a 4K TV. Time to get that stunning 4K footage on a proper UHD TV and get the best out of it. Although it would do only UHD, at the price it is a good idea to retire that old LCD TV. For those complaining there's not enough TV content broadcast in 4K, and really at the moment there ain't much, if any, so maybe those guys can use a nice 2nd monitor for that beast of a PC editing rig you build last summer. Or you can wait upgrade now before 4K Blu-ray arrives next year.
For more Black Friday & other awesome deals on UltraHD and HD TV's head over here. In the meantime, I am looking at my four year old 42″ Bravia, which may have to go to the scrap yard soon…
Claim your copy of DAVINCI RESOLVE - SIMPLIFIED COURSE with 50% off! Get Instant Access!