Whether logging, grading, editing, or simply enjoying 4K video, having a monitor that can accurately render the colour, contrast, and clarity of the footage is key. We've covered a few more budget oriented 4K monitor offerings, such as the Asus PB287Q and the LG 31MU97.
Many standard 8-bit LED/LCD monitors fall short in this area, but a rise in UHD monitors is coming about as 2014 nears it's end.
The market for production monitors is becoming more aggressive, and high-end monitor mainstay Eizo's latest announcement poises to keep them strongly in the mix for 2015's first quarter.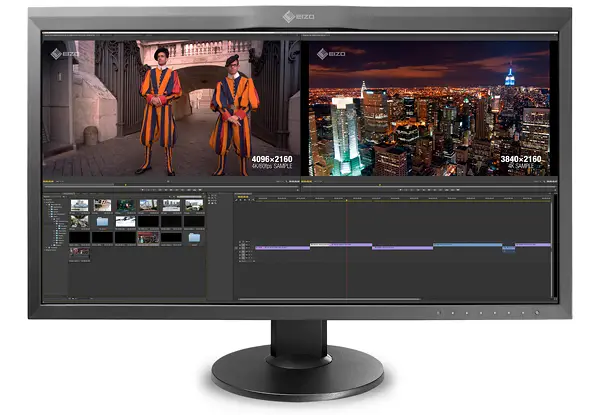 The ColorEdge CG318-4K will boast DCI 4K (4096 x 2160) resolution in a 31.1" screen, allowing for even a quarter-screen preview window while editing to provide you a full-1080 image. More than pixel count, the new ColorEdge looks to bring un-paralleled accuracy. It will feature a 5000:1 contrast ratio, 98% coverage of DCI-P3, 99% coverage of AdobeRGB, and 100% coverage of Rec. 709.
The new monitor also includes a full SelfCalibration system, allowing you to calibrate your monitor in under 30 seconds without any additional hardware. If your graphics board supports 10-bit video, you'll be able to review over one billion colors per image simultaneously, a staggering number that's 64 times more accurate than you receive with 8-bit support.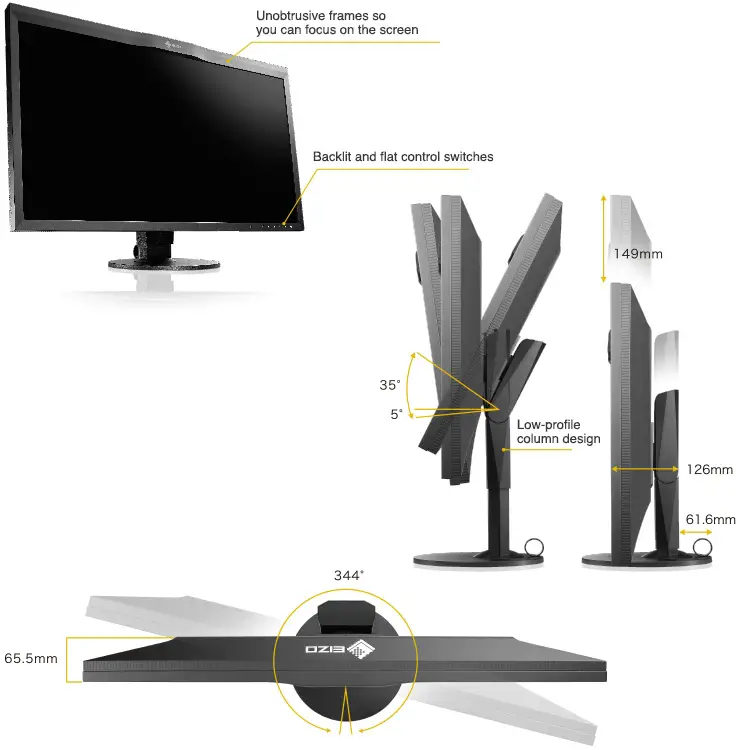 While the CG318-4K's suggested price tag of $4,600 keeps it out of grasp for most consumers, this monitor is a purebred for DITs, colourists, photo & video editors, and VFX artists alike. It's built-in calibration system looks to be an unmatched feature for those who keep image accuracy as a top priority.
I'm personally excited to see how it performs in comparison to Apple's Retina 5K and NEC's MultiSync 4K system. As camera manufacturers and editing software developers push the limits of image quality, monitor manufacturers need to keep upping their game as well.
The Eizo ColorEdge CG318-4K monitor is set to start shipping in April of 2015.
[via FStopppers]
Claim your copy of DAVINCI RESOLVE - SIMPLIFIED COURSE with 50% off! Get Instant Access!