OK, so now that Christmas is behind us, and we've (sort of) sobered up, maybe feeling a little depressed after seeing the latest credit card bill, hoping the wife won't see that last gear purchase you made at 3:45am online in secrecy. The mid-festive between Christmas and New Year's Eve can be a rather dreadful time, so today we'll nurse that hangover together by taking a look at a really cool DIY project from the guys at Rhino Camera Gear, who managed to put together a DIY Slider for under 3 hours and about $75.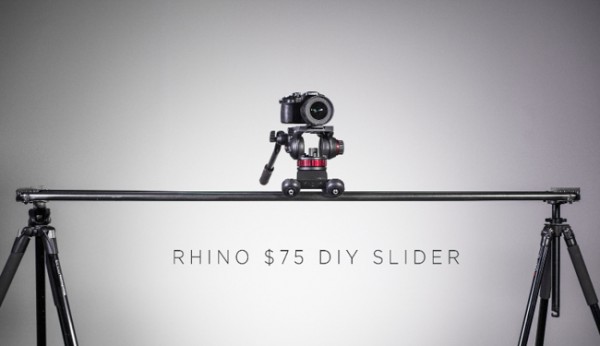 Not bad, considering how much you send on your last slider. Don't get me wrong, there's a lot of good quality sliders out there, which do a fantastic job, but most of them cost quite a bit of money. Rhino Gear also make some awesome sliders and stabilisers themselves so be sure to check them at the link in the bottom of the post.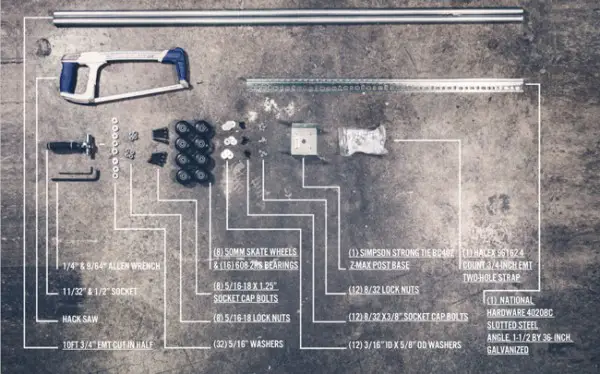 So for those of you who don't mind getting your hands dirty and share their DIY spirit, Kyle from Rhino Camera Gear set on to build "an extremely affordable, and relatively smooth camera slider" without any expensive tools or drilling required. Be sure to check out their really neat companion PDF they've created to help you out.
Check out the Rhino DIY Slider build video below:
Ideas are always > Gear, that's the motto I've been trying to live for for the past few years, and seeing what the guys from Rhino Camera Gear are doing it's really inspiring to roll up your sleeves and not get anything get in the way of your creativity and passion. If there's a will, there's always a way. And that's coming from a guy, who shot his feature film debut (or at least a big chunk of it) with a crew of five, one BMCC, a few LED lights and practicals…
I thought it wasn't possible, I thought I was crazy to even attempt to do such a thing, but even now when I'm going through the hell called "post-production", seeing all the mistakes I've made and the (lack of) coverage in many scenes, it never ceases to amaze me what can be done when you put your mind to it… my journey continues. Stay tuned for more info about my feature film "Bandit" here on 4K Shooters.
[via SLR Lounge]
Claim your copy of DAVINCI RESOLVE - SIMPLIFIED COURSE with 50% off! Get Instant Access!