Here it is folks – after months of anticipation the wait is finally over! Panasonic just released the first ever official Panasonic EVA1 footage as part of their official launch films for the camera. This one was shot by Italian DP, Filippo Chiesa. There are two more films to be released, the behind the scenes of which you can check out in my post here.
Those of you heading over to Amsterdam today for IBC 2017, can stop by Panasonic's massive stand and check out the EVA1 footage there, where it will be projected in Panasonic's cinema setup on the stand.
Viewing in 4K on a large screen is highly recommended.
Explore exclusive cinematic images – shot on EVA1. Panasonic's newly-developed digital video camera combines high quality technology and a lightweight, compact design, ensuring flexibility and professionalism in every filmmaking situation. Director of Photography Filippo Chiesa captured stunning footage while using EVA1's Dual Native ISO and 5.7K Super 35mm. Witness the magnificence of colours, the accuracy of skin tones and the overall cinema-style acquisition.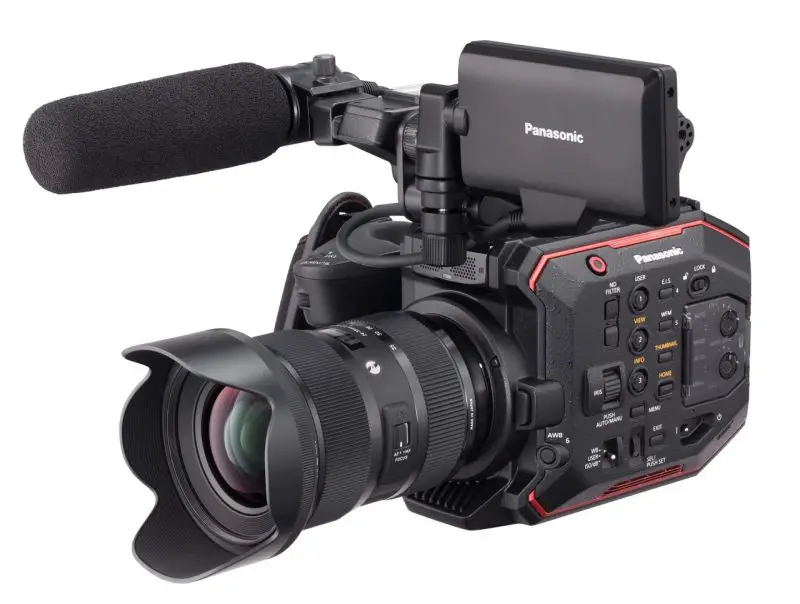 Panasonic AU-EVA1 Features
5.7K Super 35 CMOS sensor
Dual Native ISO (800 and 2500)
Native EF Mount (non-interchangeable)
4K at up to 60p / 2K up to 240p
10bit 4:2:2 internal codec for 4K and Full HD
Up to 400 Mbps data rate for internal
V-log & V-gamut
SD Card Recording
5.7K Raw Output (planned future update)
Electronic Image Stabilization (EIS)
IR Cut In/Out
ND Filter Wheel (2/4/6 stops)
XLR Audio
Tool-less design for top handle and side grip
HDMI & SDI 4K Video Outputs
1.2 kg // 6.69″ x 5.31″ x 5.23″ (L x H x W)
From just a few quick viewings on my UltraHD 27 inch Dell P2715Q the footage looks really nice. I see decent detail in the shadows and pleasant skin tone rendition and highlight roll-off. More tests are to be done for sure, but just from this sample alone, I think a lot of eople out there would be pleased. Would love to learn more about the specific settings on the camera for the shoot.
What do you guys think so far about the first ever Panasonic EVA1 footage? Let me know in the comments.
Claim your copy of DAVINCI RESOLVE - SIMPLIFIED COURSE with 50% off! Get Instant Access!