Canon Professional is off to a good start in the New Year with some new firmware for their top dog EOS Cinema Linen 4K C500 camera, also getting the new C100 Mark II out to door and generally re-adjusting (once again) their EOC Cinema line pricing. Usually such successive price adjustments are a sign of a line-up refresh, which we all know is due, as the EOS Cinema lineup is more than three years old now and in dire need of a major (4K) refresh, or maybe even an overhaul. The original Canon C100 (without DAF) is at it's lowest price ever at $3,999 making it a fantastic option for those (like me) who've held off to it for some time. Check out the list of EOS Cinema bundles at the bottom of the article.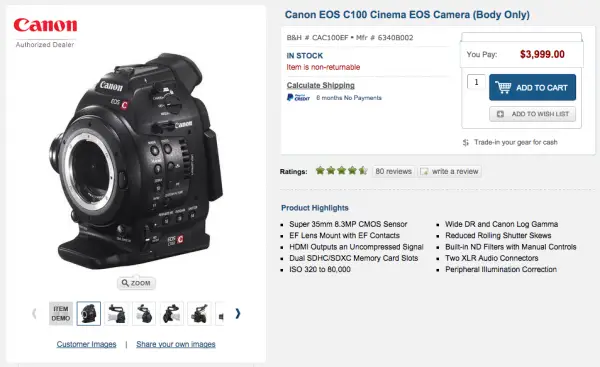 The top of the line C500 is now priced at $15,999 at B&H, for both the EF and PL versions, which is nearly half of what it cost when it was released nearly three areas ago. We have our fingers crossed and betting on seeing a refreshed version (with internal 4K recording) of the C500 and C300 come NAB 2015! Speaking of the C300 – the non-DAF EF Mount version is at it's lowest price as well – $11,499 (body only).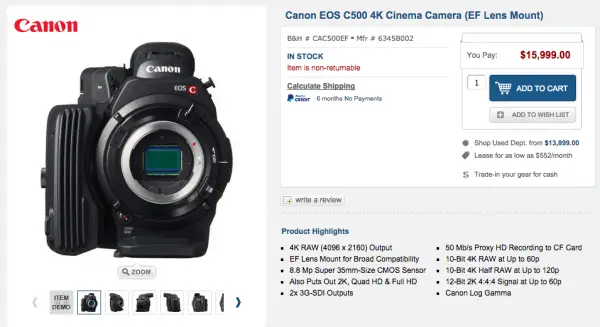 All of a sudden, the C500 is becoming a much more attractive camera and is even cheaper now than what the C300 was priced at when it was released! $16K gets you a whole lotta camera these days with various high-end offerings from Sony F5/F55 even the FS7, Blackmagic with their URSA, AJA – and their CION, and lets not forget Panasonic with their Varicam 35, which does require a recording module, but offers extremely flexible recording options and is as close as it gets to a future-proofed camera as we've seen.
One needs to factor in the need for an 4K Raw external recorder (the Convergent Design Odyssey7Q+ would do just fine) or for bigger budget productions, the Codex dedicated Raw recorder can be added, but it costs more than the camera.
In addition to the price drop, Canon sweetened the deal by adding some exciting features to the C500 with the latest firmware update: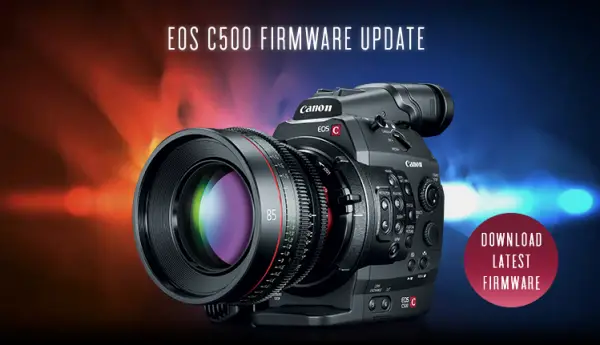 Shooting Enhancements
Canon Proprietary Cinema Gamut – The widest color space currently available for the

EOS C500

camera, Cinema Gamut covers the majority of the eye's visible color spectrum, providing a far more accurate portrayal of a captured scene, with an enhanced look that offers increased realism and image detail. Thanks to the

EOS C500

's ability to more accurately capture variations within highly saturated color than previously available in Canon cinema models, Cinema Gamut offers a range of unique creative options to DPs and videographers that want to bring nuances of color to movie audiences. (As TV material is broadcast in ITU-R BT.709 (Rec. 709) color space, Cinema Gamut is not applicable to such productions.)
Support for DCI-P3+ Color Gamut (Cinema RAW Development) – 

DCI-P3+

Color Gamut lets the

EOS C500

camera capture a far wider range of color in RAW mode than the current DCI-P3 industry standard for digital cinema projection, enabling an increased ability to faithfully secure more saturated elements. The result is an accurate reproduction of filmed images, and an increasingly realistic and detailed look for all your footage. The

DCI-P3+

gamut shares the same white point as

DCI-P3

, but accommodates a much larger color range.

By exceeding

the

DCI-P3

standard, the

EOS C500

camera helps to ensure that nothing is lost during the film process from set to screen.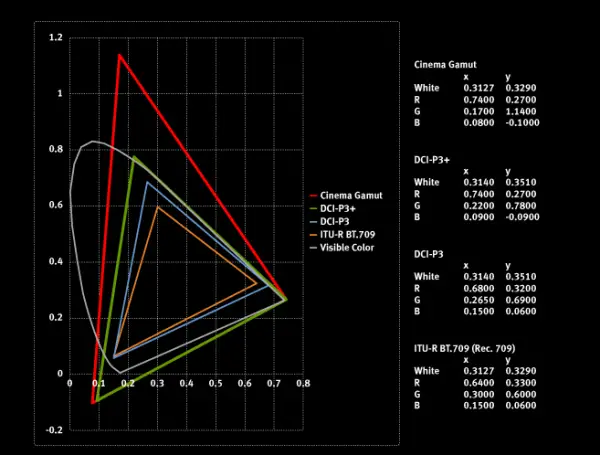 4096×1080 RAW Resolution – By adding a 4096×1080-pixel RAW-format resolution, the

EOS C500

camera now offers a new shooting mode. During RAW recording, a vertically cropped center portion of the camera's

Super 35mm

CMOS sensor will record 4096×1080 images up to 120 frames per second for enhanced slow-motion capabilities.
On-Set Support
ACESproxy Output from Monitor Terminal
Canon Log LUT Available over HD-SDI Monitor Port
Ability to Shift the Magnification Location in the Viewfinder
Ability to Assign ISO and Iris Operation to the Control Dial
Record Button Lock
Multi-person Login for the Canon Wi-Fi® Remote Application
Support for New Remote Controller (Scheduled to be available June 2014)
Cinema & EF Lens Support
Peripheral Lens Correction Available on Select Cinema & EF Lenses
Download the C500 firmware update here.
Deals and Canon EOS Cinema bundles at B&H:
[via Erik Naso]
Claim your copy of DAVINCI RESOLVE - SIMPLIFIED COURSE with 50% off! Get Instant Access!