One of the most frustrating and annoying things that might happen to you on set is a sudden and unforeseen malfunction of your gear. The things could get even worse if the problem turns out to be related to your media card. Not only has your camera stopped, but also your work for the day and that gorgeous footage that you captured just a couple of minutes ago is gone forever as well.
You can't predict when this is going to happen. However, there are certain precautions you can take in advance to prevent such troublesome situations. Furthermore, don't rely too much on data recovery services, simply because their hourly rates are too expensive, you might need to pay a couple of thousand for recovering a single drive or memory card, and most of them don't give you a 100% guarantee that they will be able to recover all of the lost information.
As-a-rule-fo-thumb, avoid taking the media card out of your camera without turning it off first. This is quite an obvious one. However, I've seen professionals with long enough experience doing this when being rushed. Keep in mind that sometimes brand new cards or drives could be as unreliable as older ones that have been used on a daily basis for a long time.
You also should be aware of the technical requirements and specifications of your gear and media in particular, especially if you are going to shoot in some extreme weather conditions. In general, CF cards with flash memory can cope with extremely rapid changes in temperature. According to information by manufacturers, modern versions of flash memory cards can operate in a range of −25° to +85°C. Personally, I prefer not to rely too much on that fact. Keep your cards on safe and dry places and use some case when travelling.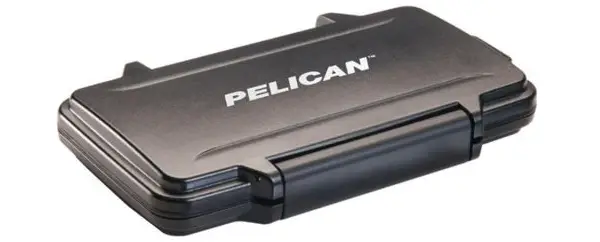 Try to use cards or drives that have proven their reliability for a considerable period. It's a good practice to write the date on the back of your media cards, so you know exactly how old they are. Don't use cards for shooting major events or on paid gigs that already have made you some troubles, even if this happened once or twice. It's just a matter of time before you face the same problems again.
You can still use a more unreliable media for smaller projects or events that aren't all that important. Sometimes a compact flash card or drive that often fails during offloading media could last even longer than the most reliable ones you have. Don't forget to regularly format and test your media, especially before shooting gigs and try to offload and back up the information before you reach the full capacity each time you use them.
[via Imaging Resource]
Claim your copy of DAVINCI RESOLVE - SIMPLIFIED COURSE with 50% off! Get Instant Access!