2015 may be the year of 4K, and while it may sound a bit prophetic, the signs are all here, but there's no doubt that 2014 was the year of the 3-axis handheld gimbals. However, despite the plethora of these stabilisers on the market, there are mainly two main options coming to my mind straight away thinking of budget and quality products at the same time – the DJI Ronin and CAME- 7800 3-axis gimbal stabilisers. Both are excellent products with very competitive price points as well.
Which one is better, though, depends on many factors, most of which we are going to cover in this article. US-based cinematographer and filmmaker Tom Antos is one the people who already have a chance to test and play with both gimbals. Recently, he made an in-depth side-by-side comparison where he share his experience and personal thoughts on both products. In the following video, he comments the strengths and weaknesses of both gimbals.
In general, one of the main factors you should be considering in the first place when you're about to buy or rent any gimbal is which camera you are going to use with the stabiliser. In case you are going for a bigger and heavier production cameras such as the Red Epic or the Canon C300, for example, then definitely the DJ Ronin will be your go-to solution.
On the other hand, if you are about to use some cameras with smaller form factor such as the Panasonic GH4, Sony A7s, Canon 5D Mark III or 7D, etc. then you should consider the CAME-7800 as a viable option. Both gimbals will work just fine, however if you're planning to shoot for longer periods of time you will find out that the DJ Ronin is too cumbersome and bulky rig for continuous work. With this gimbal, you'll need some camera support system to be able to use it for extensive periods of time.
| | | |
| --- | --- | --- |
| | DJI RONIN | CAME-7800 |
| Maximum Payload | 16 lb / 7.3 kg | 6.6 lbs / 3 kg |
| Total Weight (excl. camera) | 9.3 lb / 4.2 kg | 4.8 lbs / 2.2 kg |
| Price | $2,999 | $1,308 |
Alternatively, CAME-7800 now comes in a nice package that includes everything you need when using this technology in a real production. It includes a stand, a solid carrying case and all the accessories you're going to need for a proper usability. The primary concept of using smaller cameras is the ability to move quicker and faster from location to location bypassing this heavy and bulky rigs, so this is one of the main reasons why CAME-7800 is the better choice over the DJI Ronin in these situations.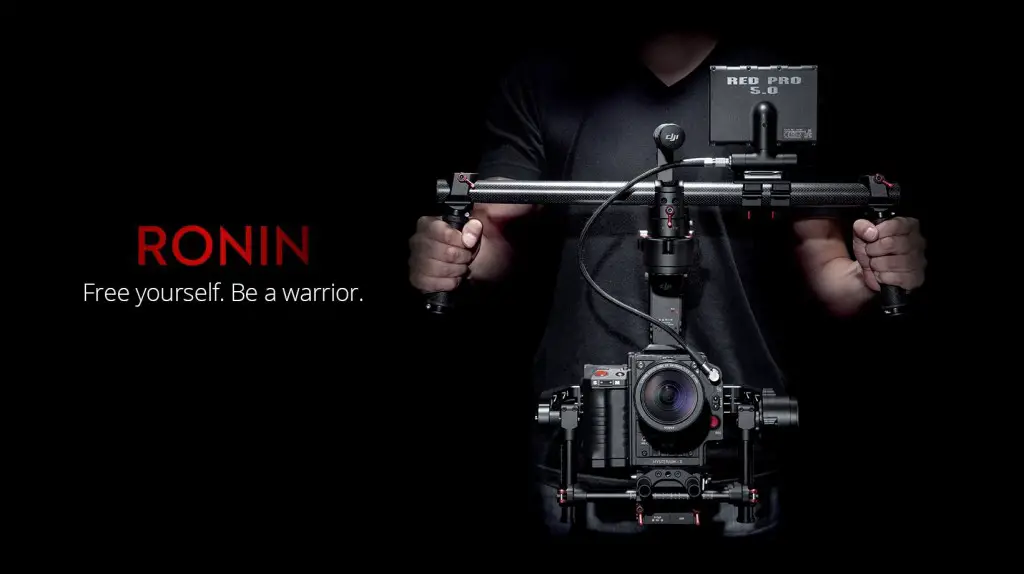 Furthermore, the good thing about the DJI Ronin is that once you have balance the camera on the gimbal, you don't have to do much more additional tweaks to rebalance it if you are changing the lens, for instance. The CAME gimbal comes with adjustable quick release plate that will allow you to move the camera back and forward to get the perfect balance once you change the lens. However, if you are planning to switch between different cameras, then the DJ Ronin will give you better recalibrating time.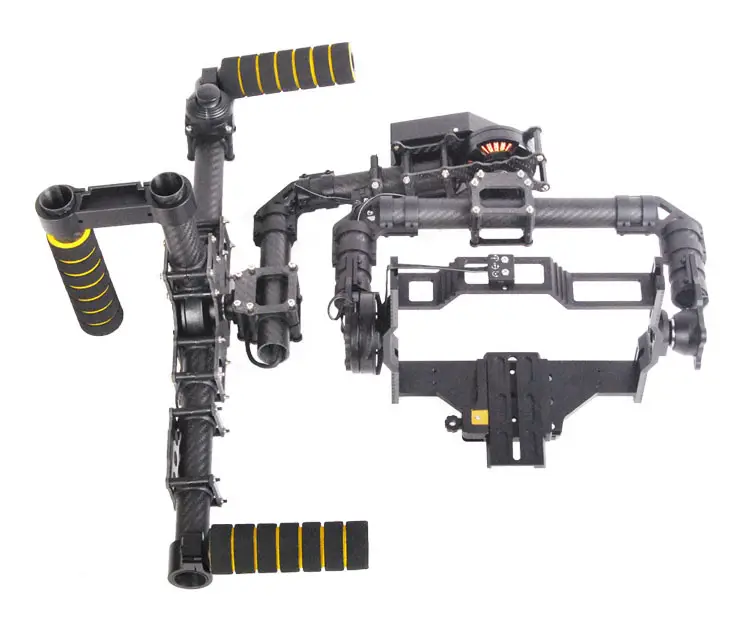 DJI Ronin also comes with a robust and sturdy battery solution with a nice power indicator that outperforms in a way the cheaper one provided by CAME. On the other hand, you can easily change different parts of the CAME-7800 in case you accidentally damage the gimbal. With the DJI Ronin, the only option you have for the moment is sending it back for repair or buying a new one.
At the end of the day, both gimbals are formidable solutions and will do a decent job for you delivering great steady shots for your project or your clients. However, you should be aware that it's possible to face some issues with both gimbals as the technology used within the 3-axis stabilisers is still far from perfect. Tom's advice is to have a regular handheld camera stabiliser such as the Glidecam or Flycam as an alternative backup solution to be sure that whatever happens on set you'll be able to get your shots.
[ via Tom Antos Films]
Claim your copy of DAVINCI RESOLVE - SIMPLIFIED COURSE with 50% off! Get Instant Access!