How many times you have been experiencing frustration while rendering a composition in After Effects. Eventually, the things might get even worse if you are on the rush having a closing deadline and a project for a client needs to be finished and delivered as quickly as possible, which happens in most of the time anyway. Fortunately, there are some useful tips and tricks that you can implement in your daily workflow and optimize things to drop the stress levels to a minimum or as much as possible, at least.
In many situations when we are talking about editing you definitely won't need the fastest GPU, for example, to work flawlessly. However, speaking of After Effects, and then you'll need to invest some money in more powerful hardware components. Great place to start is checking the recommended GPUs by Adobe for After Effects.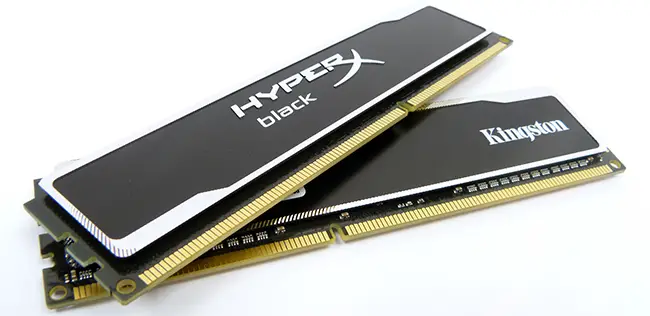 The second important component of your system, concerning AE workflow, in particular, is the RAM memory. Adobe recommends at least 4 gigabytes of RAM to run AE properly, but in practice, one will need much more than that. It's not uncommon for many professionals to use 32 or even 64 gigabytes of RAM.
To speed up your work and diminish the rendering time you also need to use flash drives instead of the regular hard drives. By utilizing solid state drives After Effects will be able to load presets, reference the cash, and load the effects much faster leading to reducing the render time.
It's also a good tip to use two hard drives for exporting and saving your project. When you are utilizing a single drive for this job you're forcing it to perform two operations simultaneously, reading and writing. This also might have an adverse effect on the rendering time so you should be aware of this issue as well. You also have to check whether the multicore function in After Effects is activated. Usually, it's not by default, and you should do it manually. Navigate to After Effects>Preferences>Memory & Multiprocessing.  Just click the checkbox next to 'Render Multiple Frames Simultaneously'.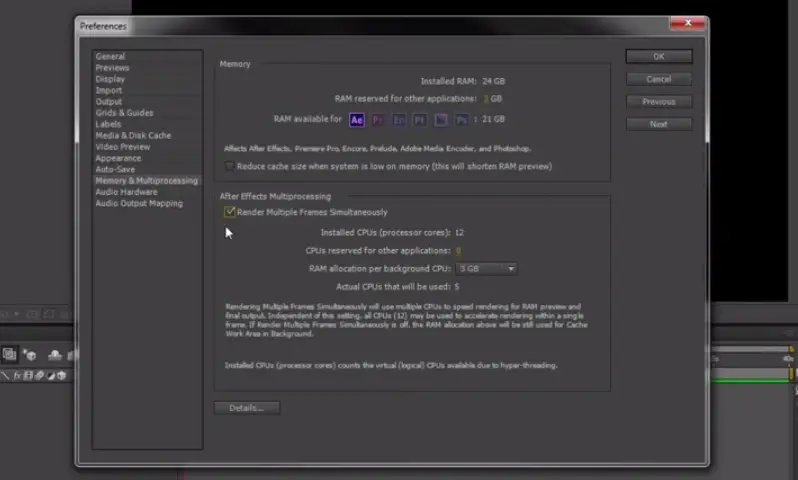 Another thing that might help you is reducing the number of pre-compositions in After Effects. It's also a good practice to delete additional layers in your composition. If you don't use a particular layer, it doesn't mean that it also won't take part in the rendering process. Checking your composition for unused extra layers before hitting Render is always a good practice and also, make sure to trim your layers up to the exact frame that they will be used in your composition.
Like any other program After Effects also works fast when no other programs are running on your system at the same time, especially when we are talking about rendering. Also, make sure that you choose a proper codec. Use any intermediate codec such as ProRes or DnxHD for better results.
Another important aspect is that there are some effects inside AE that have faster render time than the others due to the code algorithms and the ability to use only one thread when being applied. These effects are Auto Colour, Auto Levels, Cartoon, Lens Blur, Particle Playground, Shadow/Highlight.
At last but not least, keep your version of After Effects CC updated. Adobe have been constantly trying to improve user experience in After Effects, so it is important to install the latest available version of AE. And, if you want to continue working on another project you can send you current one in Adobe Media Encoder. This way you will be able to continue working in After Effects on your next project while the Encoder is taking care of the rendering of your finished one.
[via Premium Beat]
Claim your copy of DAVINCI RESOLVE - SIMPLIFIED COURSE with 50% off! Get Instant Access!