Blackmagic Design have build a solid post infrastructure and for the past few years given us super affordable cinema cameras such as the BMCC and the BMPC capable of incredible images, while utilising off-the-shelf solid state drives for recording media. Although there are manufacturers out there, like Convergent Design and AJA, who have developed their own proprietary recording media and for good reasons – mainly reliability, such reliability often comes with a high price tag out of reach for many filmmakers.
Not to mention Sony and Panasonic with their SxS and Express P2 media cards, which are pricey, but very robust and reliable. Can off-the-shelf recording media be also reliable and affordable at the same time. Dollar per gigabyte, non-proprietary would most often have the edge over proprietary solutions in terms of price, but can such be considered reliable?

With increased data rates required for 4K acquisition in a compress or uncompress format (especially) the need for larger drives become quite apparent. I generally tend to use 4-6 240GB Sandisk Extreme Pro's with my BMCC, and so far have not had any issues with dropped frames in either ProRes or 2.5K Raw. I do feel that going to a BMPC 4K soon, I'd need to at least get a few 480GB SSDs. However at times I wish I had a larger drive.
For those seeking a larger capacity drive for 4K raw acquisition with the BMPC, Digistor – a trusted flash and optical storage maker, comes to the rescue by announcing a new 1TB SSD approved for 4K raw and 2.5K raw recording with Blackmagic Design.
Read more on Digistor's Blackmagic Design Approved SSD's below:
Even with Blackmagic Design's array of products, capturing the highest quality video possible is no easy feat. The strain of processing uncompressed video capture workloads is too much for the average SSD to bear. Users may find that even some solid state drives certified for use with Blackmagic products cannot provide the performance required for their professional video operations after time because the manufacturer's firmware may cause compatibility issues.
Because DIGISTOR SSD solutions have been custom-built to capture 2.5K uncompressed CinemaDNG RAW 12-bit video, media professionals are unlikely to find a more responsive and high-performing solid state device on the market. The DIGISTOR solid state drives also hold certification for the Blackmagic Production Camera 4K, capturing high quality Apple ProRes 422 (HQ)™.
Ensuring long-term viability
Drive over-provisioning extends the life of an SSD drive by allocating a percentage of the drive's total storage capacity to manage and replace worn memory blocks. This is the standard employed by our development team to ensure the highest level of quality and life. Advanced error correction technology supports the detection and correction of writing errors from electrical or magnetic interference
Data Reliability
Whether creating material for weddings, marketing campaigns or artistic pursuits, video professionals depend on the ability to produce high quality content with crystal-clear image clarity. To ensure that high-end Blackmagic Design products are operating at their full potential, users should employ DIGISTOR's Professional Series SSD. Professionals recognize the value of a strong solution that lasts for years and purchase their equipment with a long-term investment in mind.
Because DIGISTOR's SSD drives have low performance degradation and extended erase/write cycles, users can be sure that their storage devices will continue to operate for years to come. Off-the-shelf solid state equipment might be approved for Blackmagic technology today, but NAND and firmware changes could render them incompatible in the near future.
Specifically designed for raw uncompressed video capture, DIGISTOR's Professional Series SSD maintains consistency in certified NAND functionality, ensuring that configurations will remain compatible with Blackmagic hardware down the road.
Blackmagic Design has a list of approved SSDs for 2.5K raw, 4K raw and ProRes recording on their website.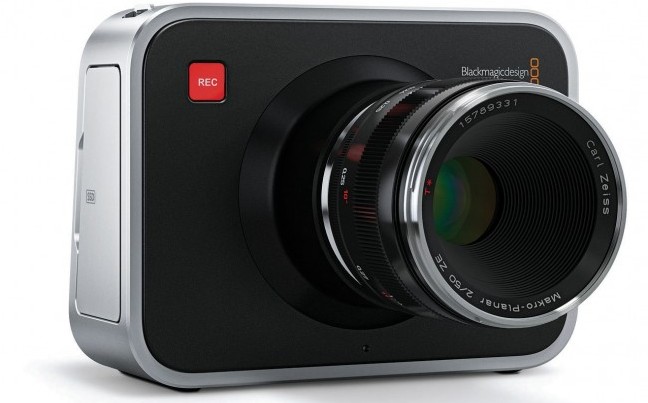 PRESS RELEASE
Campbell, CA. — March 2, 2015 – DIGISTOR, a trusted provider of flash and optical data storage solutions, announced today the availability of their 1TB Professional Video Series SSD certified for recording 4K RAW video.
Developed in direct response to the popularity of recording RAW footage, the 1TB Professional Video SSD will delight professional filmmakers looking to streamline their workflow without compromising quality. The DIGISTOR 1TB drive is optimized for use with Blackmagic Design cameras and other professional video cameras and is specifically designed to support high performance uncompressed video capture applications and 4K RAW video.
Unlike many off-the-shelf devices, DIGISTOR's Professional Video Series SSD's are designed for a perfect fit and high performance that will never result in dropped frames. Pre-formatted in exFAT, the 1TB Professional Video SSD can be deployed immediately, while lightning fast speeds allow users to edit content straight from the disk.
All DIGISTOR Professional Video SSDs are approved for use with Blackmagic Design SSD based products, including the Blackmagic Cinema Camera, Production Camera 4K, HyperDeck Studio and HyperDeck Shuttle.
DIGISTOR's 240GB and 480GB drives are recommended for 4K and 1080p Apple ProRes (HQ) 422 captures, while the new 1TB drive is recommended for 4K RAW and ProRes captures.
"The new 1TB Professional Video SSD represents a significant increase in storage size and performance over other SSDs on the market, while maintaining the powerful performance and durability our SSDs are known for, says Murray Ellis, Director of Engineering for DIGISTOR. ―We are very excited to announce this solution which is ideal for 4K RAW video capture because of the large storage capacity required to film in 4K."
DIGISTOR's new 1TB Professional Video SSDs are shipping now and available at through select dealers, integrators and bundle providers world-wide. MSRP is $519.00, visit www.digistor.com for more information.
About DIGISTOR DIGISTOR, a division of Sunland International, LLC, is a leading innovator, manufacturer and distributor of SSDs, digital archiving products and secure storage solutions. Serving the industrial and global OEM market since 2001, DIGISTOR provides industrial-grade archiving and digital-video storage solutions to consumers, professional users, SMB's and specialized industries such as photography, broadcast, videography, medical imaging and security/surveillance. http://www.digistor.com
Disclaimer: As an Amazon Associate partner and participant in B&H and Adorama Affiliate programmes, we earn a small comission from each purchase made through the affiliate links listed above at no additional cost to you.
Claim your copy of DAVINCI RESOLVE - SIMPLIFIED COURSE with 50% off! Get Instant Access!