Having a reliable professional quality storage setup is essential, especially when working extensively in the field on a daily basis. I've been using a couple of removable G-Drives in the past few years on such occasions, when travelling and luckily enough I haven't experienced any issues with them, however, I've always been using them by taking some extra precautions in advance.
Fortunately, G-Technology has announced new robust storage solutions, which might be an even better choice for those who want to continue to utilise the G-Technolgy tools on the go. The G-DRIVE ev RaW with Rugged Bumper and the G-DRIVE ev ATC with Thunderbolt/USB 3.0 are designed to help keep content safe even in the most challenging situations. The rugged drives have a drop-resistant build and also provide protection for the internal elements with the ability to float when dropped in water.
Currently, the G-DRIVE ev RaW with Rugged Bumper is available in capacities of 500GB and 1TB providing transfer rates up to 136MB/s. It is 35% lighter than the original G-DRIVE ev and is USB 3.0 bus-powered. It is strong enough to withstand a 2-meter drop according to manufacturer's official information.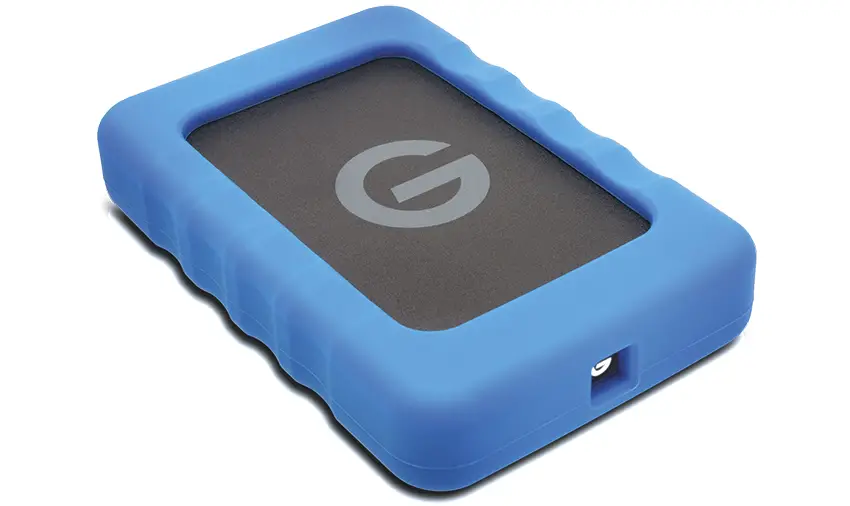 The rugged bumper that comes with the ev RaW drives and protects the drive from accidental drops can be easily removed when needed. The price of the G-DRIVE ev RAW is $99.95 and $129.95 for the 500GB and 1TB versions respectively.
The G-DRIVE ev ATC with Thunderbolt and G-DRIVE ev ATC withUSB 3.0, on the other hand, feature an all-terrain case (ATC) with a tethered Thunderbolt or USB 3.0 cable that protects the lightweight, removable G-DRIVE ev RaW USB hard drive inside the case.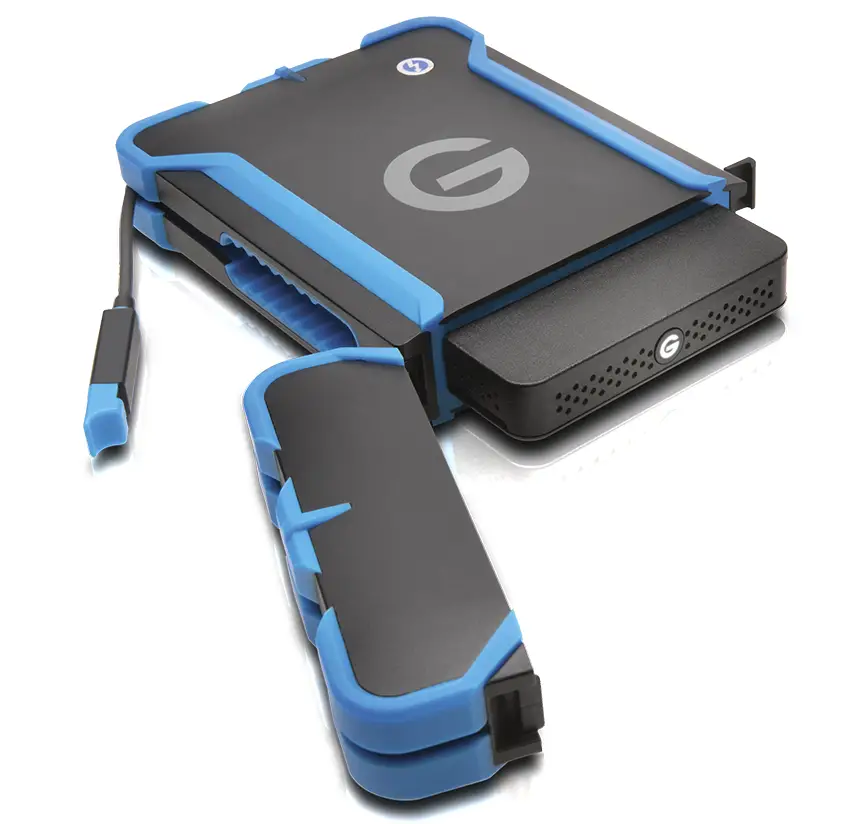 The ATC housing also has a watertight drive compartment, which floats in water, and also can withstand a two-meter drop.  The data is protected from pressure, shock, water and dust and the removable case is compatible with the Evolution Series and can fit the G-DRIVE ev or G-DRIVE ev SSD.
One of those drives handled a truck run over, and it continued working after the test, so you can trust these solutions regarding build-quality and durability. The G-DRIVE ev ATC with Thunderbolt now can be pre-ordered for $229.95 (1TB) and the G-DRIVE ev ATC with USB 3.0 will cost you $179.95 for the 1TB version. Both G-DRIVE ev RaW with Rugged Bumper and G-DRIVE ev ATC with Thunderbolt/USB 3.0 come with a three years warranty.
[via SLR Lounge]
Claim your copy of DAVINCI RESOLVE - SIMPLIFIED COURSE with 50% off! Get Instant Access!