The Nebula 4000 Lite 3-axis pistol grip gimbal is about to have some competition from Pilotfly, makers of the FunnyGo stabiliser for GoPro's and smart phones. The Nebula 4000 gimbal stabiliser is a lightweight 3-axis brushless gimbal solution for GH4, Blackmagic Pocket Cinema camera or Sony A7s shooters looking for a small form factor gimbal that can easily fit in a backpack or camera bag for about $699 US.
It was just a matter of time before the popular Nebula 4000 from CNDNTech/Film Power got some competition in the pistol grip mini gimbal market. Pilotfly have been teasing the competitor pistol grip gimbal stabiliser for the past few weeks now on their Facebook page and now they've just opened the pre-orders for their new Pilotfly H1.
Currently the Pilotfly H1 is at a special pre-order price of  $674.10 (10% off the regular $749 price). Sadly, shipping is not included. Adding the gimbal to the basket showed me a $69 shipping charge to deliver to the UK. Ouch. For comparison purposes the Nebula 4000 Lite is currently available with free worldwide shipping plus they throw in a power pack worth $20.
Here's some photos, test videos, features and specs for the PilotFly H1 3-axis gimbal stabiliser for compact cameras and smart phone devices.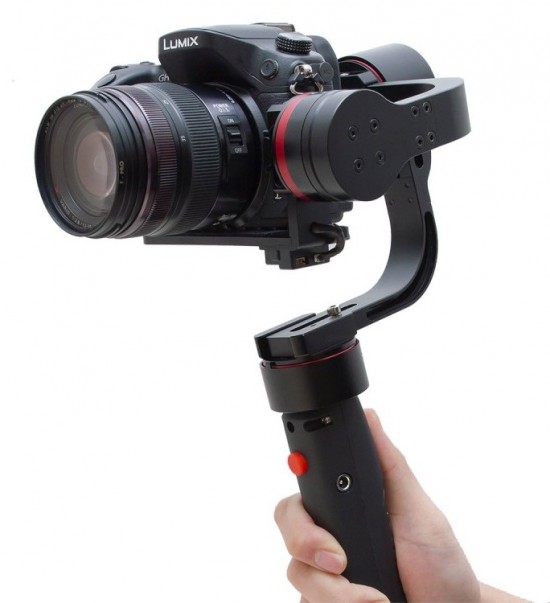 Features
Metal Aluminium alloy CNC construction & Engineering Plastics
Supports camera/lens combos up to 1,000 grams/1 kg/2.2 lbs
Supports: Sony A7 series (400g lens limitations), NEX series, Lumix Series , BMPCC
Easy to Easy to adjust the center of gravity.
4 Operating Modes – Follow, Locked mode, Head Lock, Invert Mode
Built-in 1,800mAh Lipo battery. Can be powered via External power supply
Low Voltage Directive
Bluetooth control and tuning via Android on both Mac and PC (Option)
 Specifications:
Dimension: 353 x 196 x 78mm
Weight: 780g
Motor Load: 1.2kg
Built in Battery: 11.1V 1800mAh
Battery Duration: 1~2.5 Hours depend with the camera load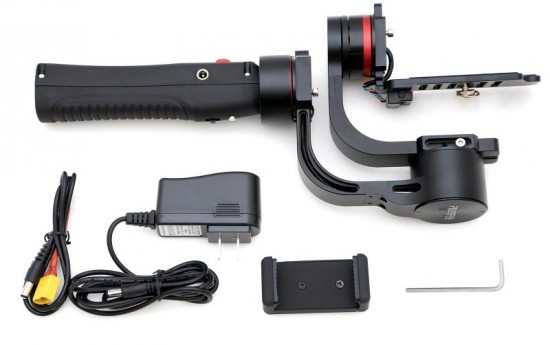 Package Includes:
1 x PILOTFLY H1 3axis Stabilizer with in Battery
1 x Smartphone holder
1 x Hex Wrench
1 x Charger 100V~220V
1 x External power line
1 x Manual

Shot on the Sony A7II with Sony SEL1018 10-18mm f/4.0 OSS Zoom – FF & APS-C mode

Shot on the Lumix DMC-GX7
Interestingly enough from the Pilotfly H1 uses a 32bit 8bit AlexMos board + Dual IMU, just like the 8bit board in the Nebula 4000 Lite. Although it seems like a similar design, the H1 seems a bit more refined, call it "slicker" if you will, at least that's what it looks like to me.
Judging just by the more refined design, the H1 may be easier to balance then the Nebula, but the only way to know is to test both, and I could be completely wrong here. I kind of wish they'd gone tool-less on the H1, but hey for 640 US and some change, I guess you can't ask for the world. Competition is great for all of us and I am sure we'll see at least a few more of these gimbals at NAB 2015.
The Pilotfly H1 is available to pre-order at a 10% discount price of $647.10 US plus shipping. Discount available between March 16th-30th. According to PilotFly's order page the H1 will start shipping end of March. For more test videos and info head over to PilotFly.
Disclaimer: As an Amazon Associate partner and participant in B&H and Adorama Affiliate programmes, we earn a small comission from each purchase made through the affiliate links listed above at no additional cost to you.
Claim your copy of DAVINCI RESOLVE - SIMPLIFIED COURSE with 50% off! Get Instant Access!