It was just a matter of time before we see more and more leading manufacturers of premium digital imaging solutions start rolling out 4K projectors to the market. Of course, the REALiS 4K501ST Pro AV LCOS from Canon isn't the first top-end 4K projector of the Japanese company, nor it's aimed at average consumers, but it still attracts attention with its top-notch performance and compact size. Actually, it's the successor of the current award-winning Canon REALiS 4K500ST projector as both units share a lot of common features. The REALiS 4K501ST Pro, for instance, also sports an enhanced video interface that offers two HDMI version 2.0 inputs with HDCP 2.2 support. The most impressive feature, however, is its native 4K resolution of whopping 4096 x 2400 made up of more than 9.8 million pixels and exceeding the Digital Cinema Initiative (DCI) standard for 4K cinema (4096 x 2160).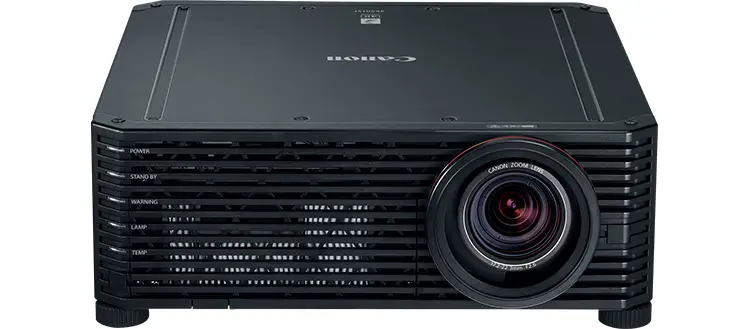 Other features worth noting include brightness of up to 5000 lumens, contrast ratio of 3000:1 and Canon's proprietary LCOS Technology with AISYS-enhancement for brilliant, high-brightness and detailed image reproduction. At only 39.6 pounds, this model also offers one of the most compact and lightweight form factors of a high brightness 4K projector.
Furthermore, the Canon 4K501ST sports a specially designed Genuine Canon 4K short focus wide zoom lens and throw ratio of 1.0 – 1.3:1, allowing it to project a 10-foot wide image from an approximate distance of only 10 feet. The unit delivers a virtually consistent level of brightness throughout its zoom range thanks to the combination of the AISYS Optical Engine and the advanced optical technologies found within its Genuine Canon 4K lens.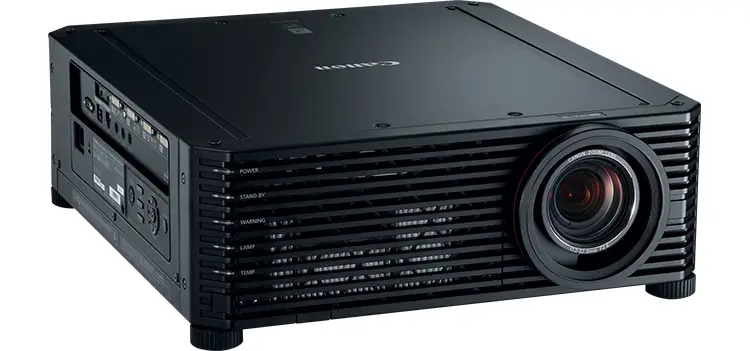 The REALiS 4K501ST projector also comes equipped with powerful dual image processing engines that allow smooth reproduction of uncompressed 4K video content at up to 60 fps in its native resolution. The implemented BiCubic and Canon's proprietary Sharp Trace technology, on the other hand, detects contours of an image in a diagonal direction and performs interpolation, to help optimize 2K video and other non-native 4K resolution content. The unit also offers six different pre-set image modes, as well as three customizable image modes, two HDMI (version 2.0) and four DVI inputs supporting single, stripe and cross configurations for 4K, 2K or HD video playback.
Regarding price and availability, the Canon REALiS 4K501ST Pro AV LCOS projector has a suggested retail price of $58,990 and is scheduled to be available through authorized Canon dealers by October 2016.
[source: Canon]
Claim your copy of DAVINCI RESOLVE - SIMPLIFIED COURSE with 50% off! Get Instant Access!