SmallHD make some awesome monitoring solutions for DSLR shooters and large sensor camcorders. I've been a big fan of their DP4 EVF/monitor and their DP6 monitor. And even though those monitors are getting older now, the company continuous to bring new monitoring solutions to help out filmmakers and assuring they receive full control over the images they capture. Their top-of-the-line DP7-Pro series monitors and their more compact and affordable AC7 series have become a permanent fixture in plenty of camera professional's bags and just last week the company announced a new 5 inch compact LCD model called the SmallHD 502, which packs a lot of punch into an iPhone screen size.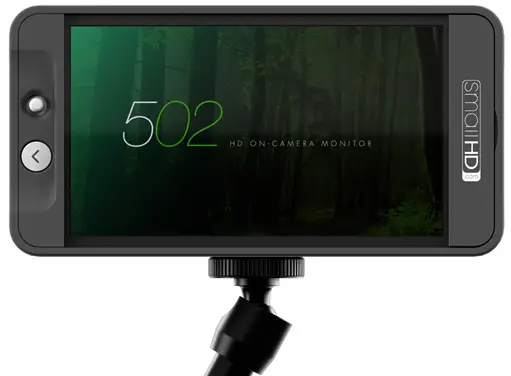 I am on the market for a compact monitor for both my GH4 and Canon C100 and just going on spec, the 502 from SmallHD could be the one.
Features
1920 x 1080p resolution
Lightweight – weighs less than 1 lbs.
3D LUT support 
5 inch LCD screen with 441 ppi
SDI/HDMI cross-conversion
Powered by affordable Canon LP-E6 batteries
Joystick and back button for easy navigation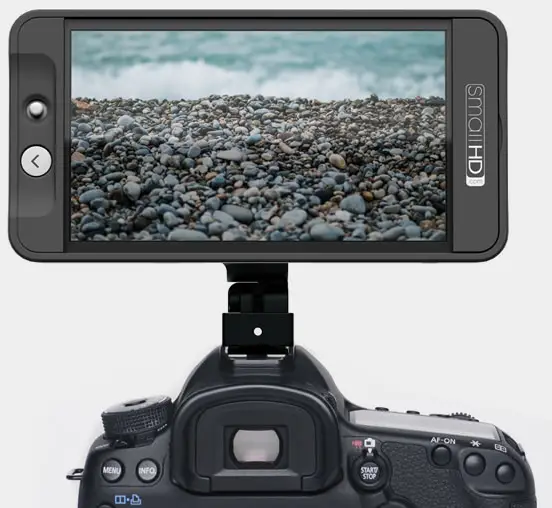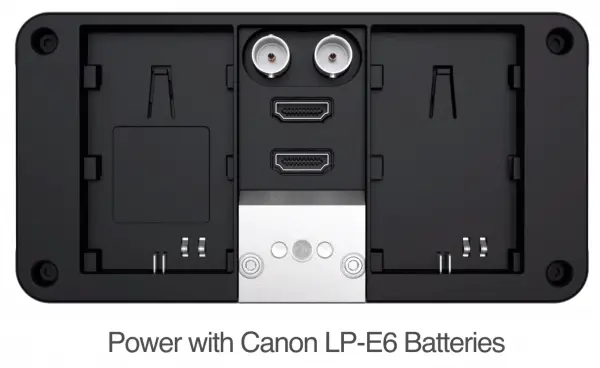 According to SmallHD's website:
The SmallHD 502 on-camera monitor features a Full HD, 1920×1080 LCD display. With a pixel density greater than the iPhone 6, the 502 is the sharpest 5-inch camera-top monitor in the world. As far as colour and contrast are concerned, the 5-inch display is again, best-in-class. The 502's LCD display is able to produce 85% NTSC Colour Gamut (greater than the REC. 709 colour standard), rivalling the colour capabilities of OLED technology.
While proclaiming that the 502 is the sharpest 5-inch camera mounted monitor in the world is quote bold, judging by the quality of their other monitors, I tend to believe it as 5 inches is pretty much the sweet spot for 1080p viewing. My OnePlus One smart phone has a 5.5 inch screen, which is a bit bigger but with a lower 401 ppi pixel density, and even then 1080p movies and games look stunning, so I can imaging the 502 can looks very sharp and as SmallHD say "best in class" contrast and colour rendition.

I can see this monitor be used by a lot of hand held gimbal operators as it is quite small but with a 1080p resolution should make focusing and controlling exposure a breeze, and with multiple image control tools (to be determined later) the 502 looks even better. I imaging they'd include 1:1 pixel zoom, peaking, zebras and hopefully some sort of luma or RBG waveform monitor (hopefully both).
Just by looking at the photos, 3D renders, and specs alone, the 502 looks like the perfect fit for shooters preferring smaller cameras like the 5D Mark III, Panasonic GH4 or the A7s, while DJI Ronin operators can rest assured they can monitor their shots for focus, exposure and composition much easier than with bulkier lower resolution monitors.
Pricing ($1,199 at B&H) and availability is yet to be unveiled, but I am guessing this will be announced at NAB in less than two weeks time. In the meantime for more info and videos head over to SmallHD.
UPDATE 10/04/2015
Pre-order the SmallHD 502 at B&H for $1,199
Claim your copy of DAVINCI RESOLVE - SIMPLIFIED COURSE with 50% off! Get Instant Access!