There are many crazy things happening in the industry in the recent pre-NAB days, and many others that are waiting to be unveiled any moment now. The one thing that definitely caught my attention was the recent announcement of the latest Zoom Q8 recorder, a four track audio capturing device that is also capable of shooting an HD video. Yeap, this ain't no April Fools' joke, you've got it right – an audio recorder that shoots HD video as well.
The Q8 offers a large full-color LCD touchscreen for ease of use, along with a wealth of advanced features such as two mic/line inputs with XLR/TRS combo connectors, each with selectable phantom power and -20dB pad, built-in audio mixer, auto-Gain control plus integrated compressor and limiter, rechargeable Li-Ion battery providing more than 2 hours of running time and more. The Q8 comes with its own specially designed detachable X/Y microphone, yet it's compatible with many Zoom microphone capsules. If you already use an H5 or H6, you can swap their capsules with the Q8 too.
Regarding video features, the Zoom Q8 offers video recording at a maximum resolution of 2304 x 1296 pixels at 30fps. The Q8 records directly to SD, SDHC, and SDXC cards, up to 128GB. There are also two additional HD modes capturing video at 24mbps and 16mbps respectively along with a 720p mode up to 60 fps. The wide-angle F2.0/16.6mm fixed lens in front of the sensor provides selectable viewing angles for more flexible workflows. One can choose between three imaging sense options for use in different lighting environments.
The Zoom Q8 records video in and .MOV wrapper only and is also capable of recording high-quality audio in AAC and WAV formats, up to 24-bit/96k. According to the manufacturer, the Zoom Q8 compact size makes it the perfect B-roll camera, allowing you to put it in tight places where it will be impossible for bigger rigs and also capture video from unusual angles.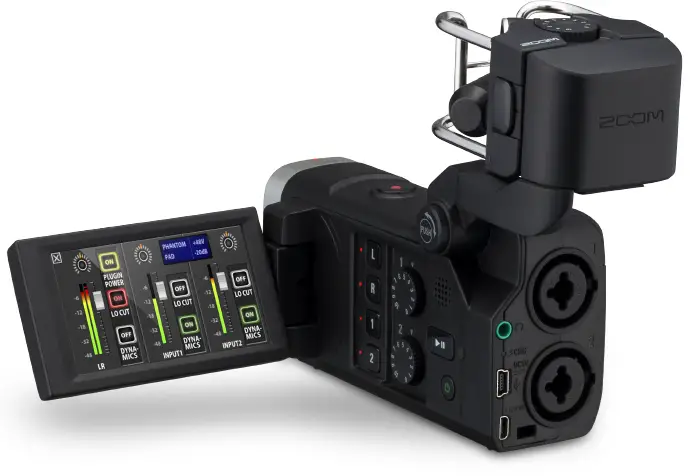 The built-in USB port of the Q8 enables live streaming and allows the device to be used as a webcam or USB microphone (this is a common audio feature that the rest of the Zoom field recorders provides as well). The Q8's modular design assures that you can always use the best microphone for every recording environment. Here are some of the possible configurations.
XYH-6 LARGE DIAPHRAGM X/Y CAPSULE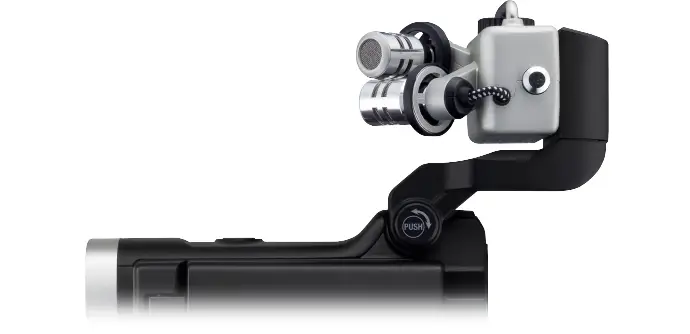 XYH-5 SHOCKMOUNTED X/Y CAPSULE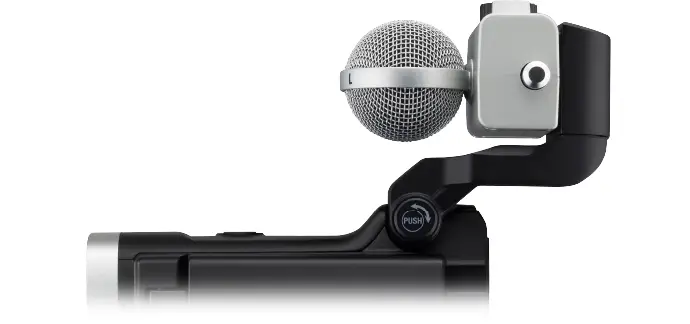 SGH-6 SHOTGUN CAPSULE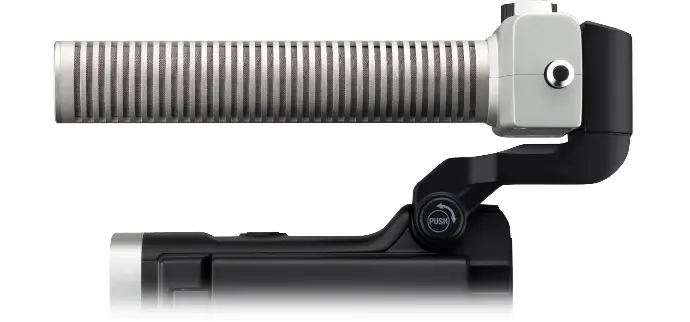 Honestly, I don't see myself using the Q8 for B or even a C-camera with the given video functionality. However, I'll be more than happy to test its audio capabilities. Like any other piece of equipment, the Zoom field recorders are not perfect, yet they provide a ton of useful features and have proven their repute and reliability, especially in the low-budget filmmaking community throughout the recent years.
Only time will tell, though whether the hybrid concept of the Japanese manufacturer will turn into an instant success, yet I should admit that adding video capabilities to an audio recorder is a bold move to say the least. The Zoom Q8 is now in stock and can be ordered already.
Claim your copy of DAVINCI RESOLVE - SIMPLIFIED COURSE with 50% off! Get Instant Access!