If you are one of those pixel peepers that always crave for the best quality at the lowest price possible, and you are in the market for a reasonably priced professional monitor with an impressive and powerful feature set, then you should definitely consider the OSEE LCM156 as a viable alternative, especially when you compare it to the more expensive solutions on the market. Given the fact that this product is actually coming from an established Chinese manufacturer, I sincerely hope that it won't turn into another marketing disappointment where another Chinese company showcases a product with great specs on paper providing poor and mediocre performance in reality.
According to the manufacturer, however, with its true 10-bit (1.07 billion colors) color depth an RGB Backlit screen and advanced IP engine the monitor exceeds the performance and quality of many competing products. Plus, the OSEE LCM156 provides Waveform, Vectorscope, Status Display, Overscan, 3D LUT Support along with additional features such as SDI, HD-SDI, DVI-D, HDSDI, Composite Inputs and Outputs along with the 3D LUT support.
Ultimately, with it's 15″ the OSEE LCM156  can be a super handy HD monitor for post work, as well as amazing for production work. Considering the price of 649$ for a 10-bit 15.6″ professional monitor with 3D LUT support, the OSEE LCM156 deserves, at least, a try, especially when you add the following features to the equation.
Waveform
Vectorscope
Status Display
16 Channels of Audio Metering
Overscan
IMD
178° x 178° Viewing Angle
1920 x 1080 Resolution
700:1 Contrast Ratio
True 10 Bit Color Depth
SDI, HD-SDI, DVI-D, HDSDI, Composite
Area Marker – 14:3, 15:9, 14:9, 13:9, 1.85:1, 2.35:1, 16:9
Safety Marker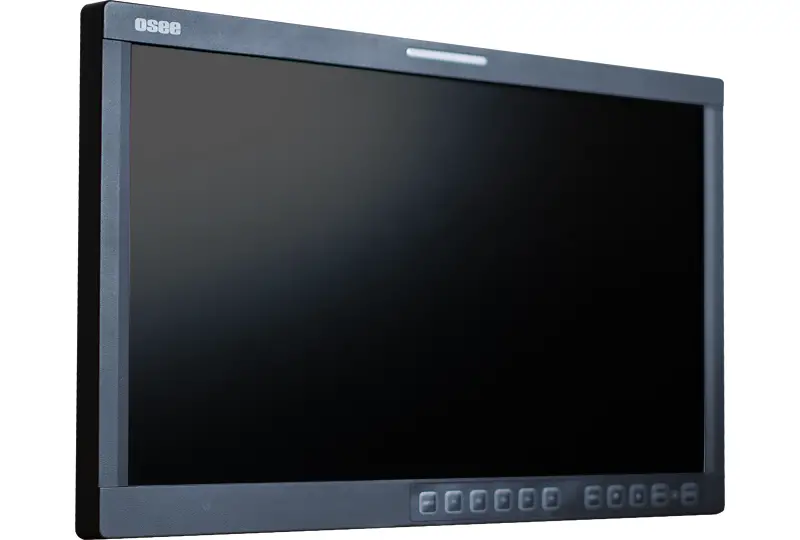 As for the company, OSEE is a leading manufacturer of professional broadcast equipment in China since its foundation in 2001. Some of its key products include full HD line-up of LCD monitors, the 6800 Series modular platform interface, multi-viewers, converters, routers including the latest HMV260 Multi-Screen controller and LCD video walls.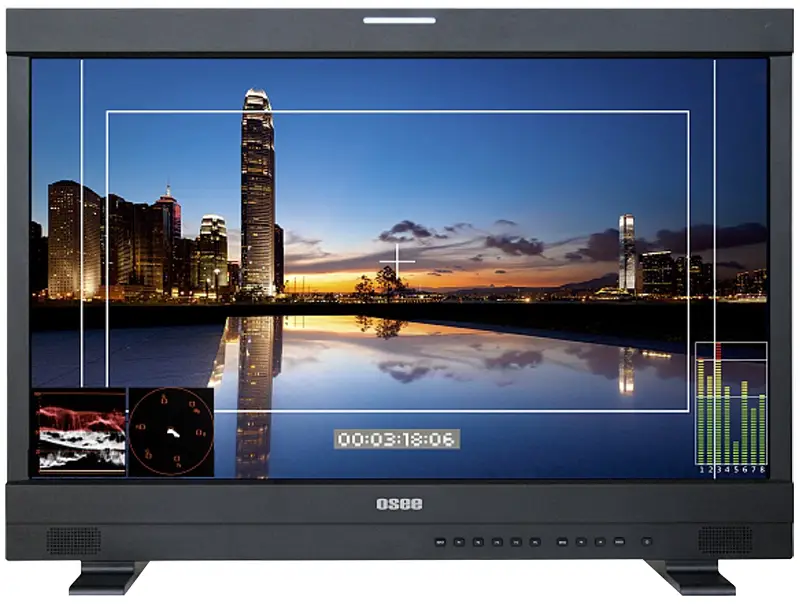 At this year's NAB, the company also showcased their multi-viewers along with one of the much more expensive professional monitors the XCM-250-OLED. This monitor also features 10-bit OLED display technology providing turbocharged image-processing engine, precise 14-bit 3D-LUT color calibration and the ability to handle up to 16 programmable LUTs. It's a bit pricey piece of equipment, though.
The presence of so many products at different price points on the constantly growing global market of filmmaking and broadcast solutions is always a good sign as it shows that there is a high demand for this type of equipment. This naturally evolving trend is not limited to monitoring technology only as the innovations continue to push the boundaries of the overall market's status-quo consistently.
Typically, this can be quite beneficial to the end customers as more and more competitive and affordable products are popping up delivering higher quality and more impressive and powerful features at a fraction of the cost.
[via WolfCrow, source: OSEE Direct]
Claim your copy of DAVINCI RESOLVE - SIMPLIFIED COURSE with 50% off! Get Instant Access!