The Atomos Shogun has proven to be very popular with not just Panasonic GH4 or Sony A7s shooters, but with other folks who want to get a really nice monitor with 4K recording options. Pretty soon Sony FS7 and FS700 owners will be able to get FS Raw out of their 4K babies with Shogun firmware updates scheduled for June, and even though it is priced lowered than the Convergent Design Odyssey7Q+ for example, it is still quite an investment. Naturally, one would want to protect their Shogun due to the somewhat fragile nature of the screen and design, we've seen an increased demand from a lot of users want to have a cage or similar type protective solution. We did a write up on the Kaval Cage for the Shogun from PV Gear recently, and now Canadian filmmaking accessories manufacturers Shape have a cage of their own for the Atomos Shogun.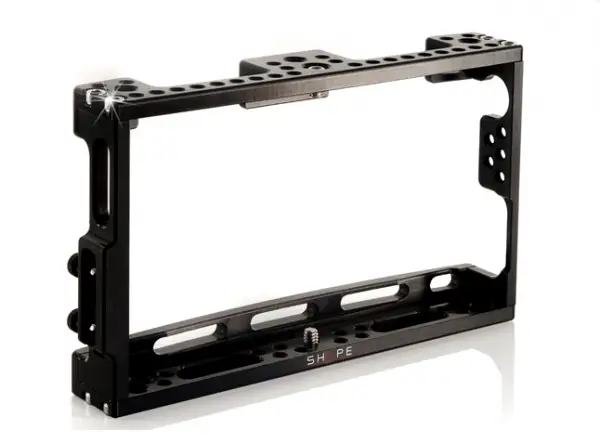 The Shape cage for the Shogun starts at $339 (at the moment on pre-order) and features multiple 1/4 20-inch holes for mounting various accessories, and features an option for 15mm rod mount bracket version (priced at $549) with Shape's own push button design for easy tilt and swivel adjustment, while mounted on 15mm rods. This options is quite a neat alternative to Noga arms and magic arms, which can wear out overtime and some of the cheap ones can be quite unreliable at times. Having a 15mm support solution is a much better option in my opinion.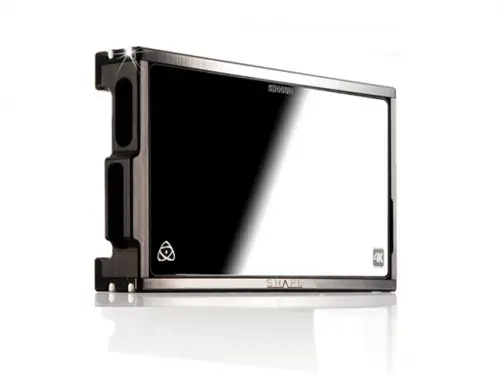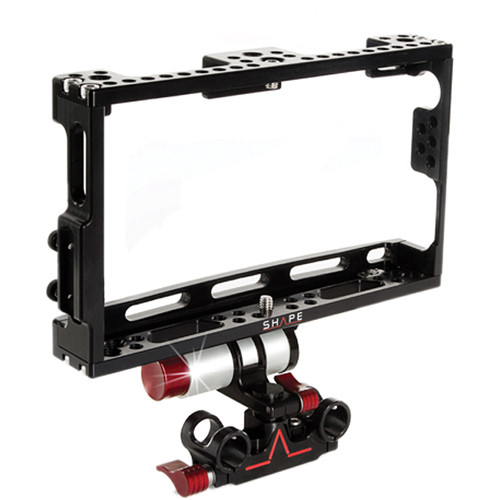 Features
CNC machined aluminium cage for Atomos Shogun
Designed to protect Shogun & offer attachment options
Includes black knobs for HDMI protection
Includes several threaded holes (1/4-20 & 3/8-16) for attachment option
Can be mounted on our adjustable 15mm monitor bracket
There is also an option for two side handles, which when combined with the Shape cage turn the Atomos Shogun into a directors monitor when combined with a wireless transmitter. The Side Handle bundle is on pre-order at B&H for $565.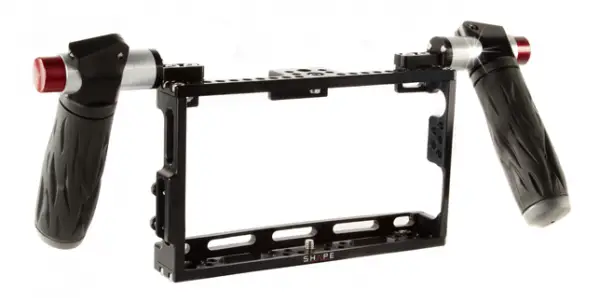 Shogun owners what do you think? Are you considering a cage for your Shoguns? Let us know in the comments below. In the meantime, if you are considering a cage, use the links below to make your pre-order from B&H. At the moment shipping times have not been finalised, but we're hoping to see those in the next few months.
B&H Atomos Shogun Cage by Shape Pre-Order Links:
Atomos Shogun Cage – $339
Atomos Shogun Cage with 15mm Monitor Bracket – $549
Atomos Shogun Cage with Handles – $565
Atomos Shogun Bundle Kit (with 15mm rod mount & Handles) – $799
[via Cheesycam / Source: Shape]
Claim your copy of DAVINCI RESOLVE 16 - SIMPLIFIED COURSE with 50% off! Get Instant Access!