If you are still not completely sold on the idea of using an iPhone for some of your next film projects, maybe the latest camera innovation from DxO Labs will manage to convince you. The French software company is mainly known for developing tools and services for scientific image quality evaluation just announced the DxO ONE – a DSLR-quality, ultra-compact camera that pairs perfectly with your iPhone to let you capture exceptional stills and video.
Once attached to the Lightning port of an iPhone, the camera bypasses its internal sensor, thus enabling users to capture high-quality footage and still images while controlling the camera settings and composing shots directly on the iPhone's display. You can even swivel the camera in each direction to 60 degrees.
The DxO ONE comes with a powerful 1-inch sensor capable of capturing  20.2-megapixel photos in dual RAW+JPEG capture, 1080p video at 30fps and 720p at 120fps along with a high quality, 6-element aspherical lens with a maximum aperture of f/1.8 and an adjustable iris.
The DxO Labs camera also provides shutter speeds from 1/8.000 to 15s,  f/1.8 to f/11 aperture and an impressive ISO range (100 to 51,200) plus various capture modes including a Full Manual one that can be easily accessed by utilising the free companion iOS app that comes with the camera. Even with this tiny 1-inch sensor capturing some shallow DoF images isn't an impossible task.
Neither are the low-light shots.
Furthermore, the camera achieved a score of 70 in a DxO Mark test, which is a result more typical for a full frame DSLR rather than a  smartphone. The DoX camera sensor is even capable of scoring up to 85 when the 'SuperRAW' feature is enabled, thus capturing 4 RAW frames in rapid succession of one another and then merging them into even a higher quality image.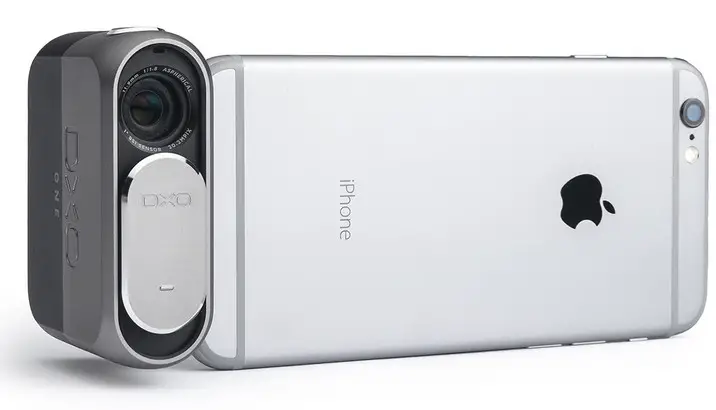 The concept of using an external hardware for adding more powerful features to the existing mobile devices is not a new one, yet there is still plenty of room for innovation in this market segment.
Ultimately, having a DSLR-quality capable device in your pocket is still quite appealing for many enthusiasts so the price of $599 shouldn't be a serious obstacle for those who want to test the latest piece of DxO Labs technology.
If you want to learn more about the DxO ONE  head on over to DxO Labs website. It is expected that the camera will begin shipping in September 2015.
[via: PetaPixel, NoFilmSchool]
Disclaimer: As an Amazon Associate partner and participant in B&H and Adorama Affiliate programmes, we earn a small comission from each purchase made through the affiliate links listed above at no additional cost to you.
Claim your copy of DAVINCI RESOLVE - SIMPLIFIED COURSE with 50% off! Get Instant Access!