It seems that the era of consumer multi-terabyte SSD solutions is just around the corner. Again, Samsung are riding the wave with the recent announcement of the next iteration of their successful lineup of PRO and EVO SSDs. The new 850 PRO and 850 EVO solid state drives double the maximum capacity of their predecessors and come with the impressive 2TB of storage space. Not only that but their 850 Pro 512, 256 and 1TB drives were also approved by Convergent Design for use in their Odyssey7Q+ 4K recorder.
Both drives feature the same 7mm, 2.5-in. aluminium case as the rest of the product lineup. The capacities of the Samsung EVO and PRO series now include 120GB, 250GB, 500GB, 1TB and 2TB models all maintaining reading speeds up to 550MBps and sequential write rates up to 520MBps.
These parameters are more than enough for most high-resolution 4K workflows and now along with the additional space they provide the new 2TB 850 SSD PRO and EVO become an even more compelling option.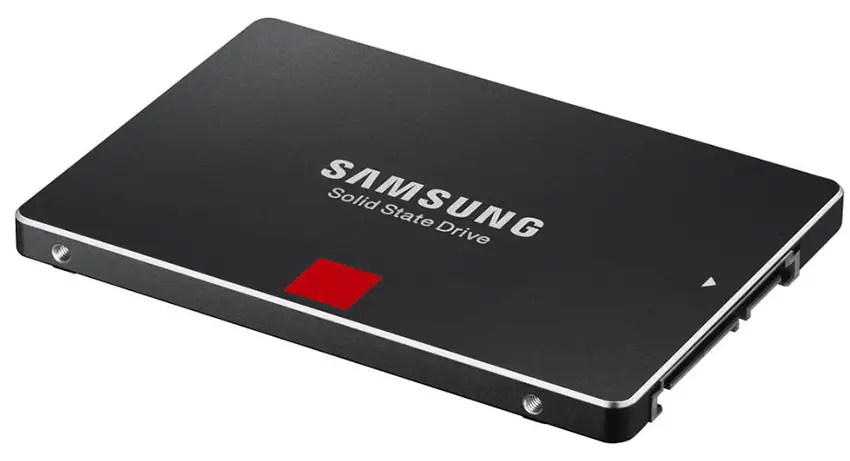 For the moment, both solutions are available for desktop workstations only as they feature standard SATA connections. Those of you who expect larger mSATA and M.2 drives for your laptops will have to wait a little bit longer as Samsung is already planning to expand the 850-series lineup to address those customers as well.
All in all, the announcement of 2TB 850 PRO and EVO SSDs is still a great news for producers and editors who want to take advantage of the faster reading/writing speeds flash-based storage solutions provide along with the ability to utilise the decent storage capacities that were only available on conventional spinning drives so far. The only drawback for the moment though is the price. If you want to get the 2TB 850 PRO drive you have to pay $999 whereas the EVO version will cost you $799.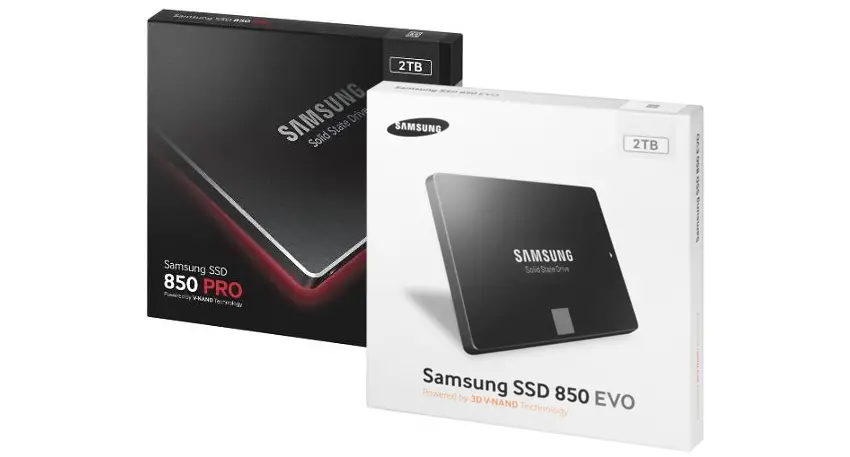 Nevertheless, the latest Samsung SSD entries come with ten and five years warranty for the 2TB 850 SSD PRO and EVO model respectively.  Due to the constantly growing demand for larger capacities, I'm pretty sure that many other manufacturers will also take the plunge into the multi-terabyte SSD race so it will be interesting to see what comes up next.
Meanwhile, the industry-leading performance and power efficiency of Samsung SSDs remain unbeaten and now the company deservedly boasts some of the fastest and largest consumer solid state drive available on the market thus far.
B&H Order Link:
850 Evo 2TB 2.5″ SATA III SSD Internal Drive
[source: Samsung Tomorrow]
Claim your copy of DAVINCI RESOLVE - SIMPLIFIED COURSE with 50% off! Get Instant Access!