Panasonic has been on a roll as of lately announcing new 4K cameras left and right. Recently the electronics giant announced two brand new cameras – the top of the line GX8, and the Super Zoom FZ300 ($600 at B&H), both capable of internal 4K recording. Prior to that announcement there was also another new release – that of the Lumix G7 ($800 with a 14-42 lens) – which does resemble somewhat of a GH4 baby brother/sister or just  GH4 Mini. These cameras come at different price points are target different users, but the questions still remains – if you are in the market for a new 4K camera, and if you're looking to buy one with the Lumix logo – which one do you buy? The choice of cameras today has never been more difficult as we're so spoilt for choice.
While some manufacturers choose to cater to us with tremendous technological innovation and price expectations, others sit on their laurels and expect the masses to follow. I'm quite fond of Panasonic and their strides to get the best technology possible out there for the best price. So hopefully some of the collection of reviews, comparisons and videos below will help you a long the way. Of course, it's always best to try before you buy, but that is not always possible.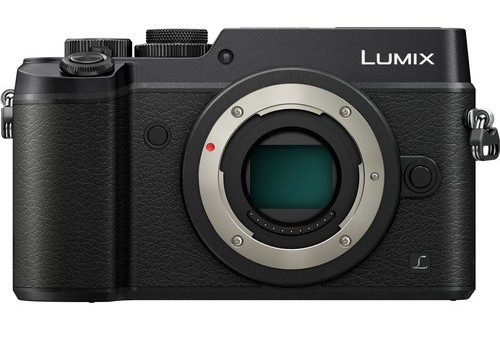 Here's a quick recap of what the Panasonic GX8 ($1,200 at B&H) has to offer.
20.3 MP Digital Live MOS Sensor
Venus Engine Image Processor
Micro Four Thirds System
Tilting 2.36m-Dot 0.77x OLED EVF
3.0″ 1.04m-Dot Vari-Angle Touchscreen
4K UHD Video Recording at 30/24 fps
Built-In Wi-Fi Connectivity with NFC
10 fps Shooting with AF-S and ISO 25600
DFD AF System, 4K Photo Modes
In-Camera Image Stabilisation, Dual I.S.
Here's a Panasonic GX8 Quick menu overview with Nick Driftwood:
Panasonic Lumix DMC G7 Review and Comparison with GH4 4K via Video Shooter
There are some interesting finds in this one such as the supposed better low light performance on the G7 (one stop over the GH4 according to the reviewer in the video).
All About the Gear: Panasonic Lumix G7 (quite long and more stills based, but very informative) via TWIP:
Panasonic G7 Hands-On Review by Mathieu Gasquet
And finally, there seems to be a lot of debate online about the way the GH4 reproduces skin tones in the various gammas, like Cine-D, Cine-V and Natural. Although, I think it's best to test for yourselves and see what works best for you, recently I came across this test from Zak Forsman, which produces some lovely skin tones and saturation. Again, taste is subjective and it's best to see what works for you best before rushing to judgements. I recently switched from Cine-D to Natural and for what its worth, I am quite happy with the change.
Here's a skin tones test with the GH4 and SLR Magic 50mm f/0.95 HyperPrime shot by Zak Forsman.
SLR Magic 50mm T/.95 Hyperprime Cine Lens // Kelsey Nicolle Scott from The Sabi Company on Vimeo.
Panasonic GH4 // SLR Magic 50mm

Special Thanks to Actor & Writer, Kelsey Nicolle Scott
http://www.kelseynicollescott.com

ISO 200
WB 4200
Natural
Contrast -3
Sharpness -5
NR -5
Saturation -2
Shadow/Highlight 0/0
Luminance 16-235

Here again, I'm shooting with the GH4 at ISO 200 with the aperture at T/2 and T/2.8. For the outdoor shots, I'm also implementing SLR Magic's variable ND filter.

Straight away I was struck by the detail in the images, but also the buttery smooth character it exhibited. When light enters the lens it can result in a pleasant low-contrast look that really appeals to me. I could say more but the images speaks for themselves. Skintones in particular render beautifully.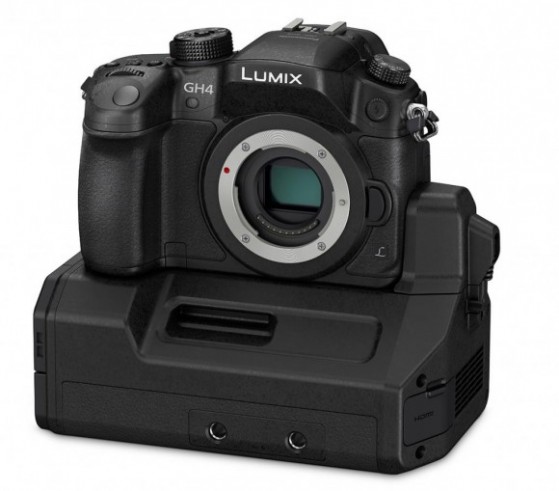 If you are in the market for a GH4, B&H are currently selling it for $1498 with a free SanDisk 32GB Extreme UHS-I U3 SDHC Memory Card (Class 10) and a $50 Gift card.
In addition, the Panasonic GH4 + YAGH box combo is at $600 Off, now selling for just $1998, giving you dual XLR inputs, manual audio controls, and 4 x SDI outputs.
Claim your copy of DAVINCI RESOLVE 16 - SIMPLIFIED COURSE with 50% off! Get Instant Access!