Apple just announced ProRes RAW – if you haven't heard, best to catch with my original post here. And now, Atomos are bringing ProRes RAW to their HDR monitor/recorders – the Shogun Inferno and Sumo19 – in a move that's an industry first. I've always been a huge fan of Atomos' products, having owned the Ninja 2, then the original Shogun and then the Shogun Flame. And now it looks like the Shogun Inferno and the Sumo19 are next on my shopping list.
Atomos are announcing today support for ProRes RAW, a new format from Apple that combines the incredible performance of ProRes with the flexibility of RAW video. The ProRes RAW update will be available free for the Atomos Shogun Inferno and Sumo 19 devices with a firmware update that will be released this Monday – April 9th, or DAY 1 of NAB 2018.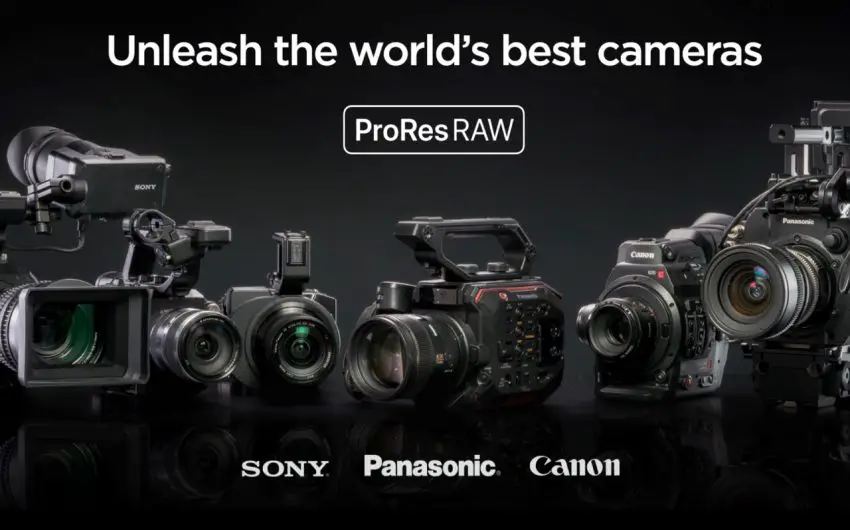 Atomos devices are the only monitor recorders to offer ProRes RAW, with realtime recording from the pristine sensor output of Panasonic, Sony and Canon cameras. Atomos CEO Jeromy Young said:
"We are incredibly proud to be the first ProRes RAW enabled product in the market and it's free for our customers. The performance and flexibility of ProRes RAW means a huge leap forward for video production."
Currently the list of Supported Cameras includes (more to be added soon):
Panasonic AU-EVA1, Varicam LT,
Sony FS5 and Sony FS7
Canon C300 MKII and C500
The new upgrade brings ProRes RAW and ProRes RAW HQ recording, monitoring, playback and tag editing to all owners of an Atomos Shogun Inferno or Sumo19 devices. Once installed, it will allow the capture of RAW images in up to 12-bit RGB — direct from many of the world's most advanced cameras onto affordable SSD media. ProRes RAW files can be imported directly into Final Cut Pro 10.4.1 for high performance editing, colour grading, and finishing on Mac laptop and desktop systems.
Atomos recorders through ProRes RAW allow for increased flexibility in captured frame rates and resolutions. Atomos can record ProRes RAW up to 2K at 240 frames a second, or 4K at up to 120 frames per second. Higher resolutions such as 5.7K from the Panasonic AU-EVA1 are also supported, however the 5.7K Raw out of the EVA1 will be in the ProRes RAW and ProRes RAW HQ formats only, at least for now with Atomos devices, with no CinemaDNG support, which means you have to be a FCP X user on a Mac to use the format.
This was confirmed by Mitch Gross from Panasonic when I asked the question on Twitter last night.
It is possible that other devices from other manufacturers may offer 5.7K Raw support for the EVA1 in a different format, but at the moment it is not known when, how or who will, if at all.
Now that we have a way to capture ProRes RAW externally, I am wondering how long it will take for Adobe Premiere Pro and DaVinci Resolve to adopt support for the new format, as well as maybe seeing ProRes RAW as an in-camera recording format in a future (or existing camera). For example, RED Weapon (DSMC 2) based cameras can record different flavours of ProRes internally, and so can the Canon EOS C700 for example.
It would be interesting to see if these cameras will support the new Raw format (of at all). In the case of RED, this may be problematic as I see ProRes RAW as a direct competitor codec to their proprietary REDCODE RAW (plus why would you need it if you already have a pretty well established lossless raw codec), but everything is possible I guess… Taking a wait-and-see approach here. To be continued…
AtomOS 9 firmware update for Shogun Inferno and Sumo 19 will be available as a free download on Monday, April 9th at www.atomos.com/firmware
According to Atomos, support for ProRes RAW at this stage extends only to these top-tier two models from Atomos and unfortunately is not possible on previous models due to hardware limitations and processing power.
If you are attending NAB this year, be sure to check out Apple ProRes RAW and Atomos at their booth C9425 and at the 17th Annual Las Vegas SuperMeet on Tuesday 10th of April. There will be product demos, as well as the opportunity to get hands on with the gear and workflow with both companies.
Disclaimer: As an Amazon Associate partner and participant in B&H and Adorama Affiliate programmes, we earn a small comission from each purchase made through the affiliate links listed above at no additional cost to you.
Claim your copy of DAVINCI RESOLVE - SIMPLIFIED COURSE with 50% off! Get Instant Access!