Back in April this year, which for some reason feels so long ago to me now, Panasonic took quite a few people by surprise by announcing the 4K AG-DVX200 – a new 4/3 sensor 4K camcorder with a fixed lens. They said this will be just revolutionary if not even more than the DVX100, which in it's day was a truly innovative piece of kit. And yes, pairing up a large sensor with a fixed lens isn't something camera makers do every day, and we're yet to see if it will pay off. You can read my write-up on the announcement of the DVX200 here, if you want a refresher. The DVX200 is expected to ship sometime in October with an expected price tag in the region of $5,000 in North America (the MSRP in the UK is £3,420 + VAT), and it looks like Panasonic are serious about this camera as much as their top of the line Varicam 35 given the hype they are trying to build. October is a long way from now, and also let's not forget that there's IBC in Amsterdam in early September, which may bring out a few surprises not just from Panasonic.
More recently just a week or so ago, Panasonic updated the specs of the camera and released the first teaser of a series of videos showing off their DVX200.
See the teaser below.
From Panasonic:
Coming soon! The AG-DVX200 4K camcorder! This product has been carefully created to follow in the footsteps of its breakthrough predecessor, the AG-DVX100. This innovation in 4K camera technology boasts itself as the world's first*1 4/3-type large format, 4K/60p*2 camcorder to feature an integrated zoom lens. This sophisticated cinematography camcorder has been thoughtfully designed by us to flourish in a broadcast environment. The AG-DVX200 4K camcorder is an essential camcorder for any professional broadcast applications.

This 4K camcorder features an impressive LEICA DICOMAR 4K 13x zoom lens combined with an advanced large format 4K imager and the blending of aesthetics like shallow focus, attractive Bokeh, and an amazing 12 stop dynamic range made possible by the VariCam style V-Log L processing. With a newly designed lens-integrated body, this product provides excellent mobility; and extra flexibility is supported by the compartment with hatch-type cover which protects the battery and terminals from dust and impacts.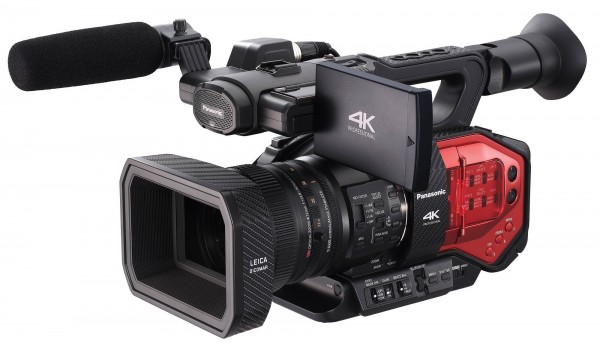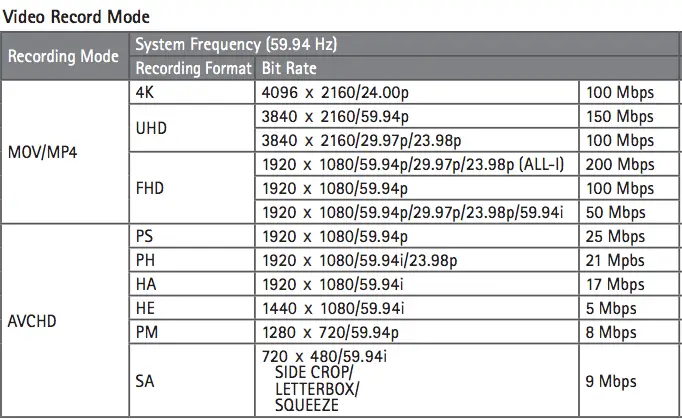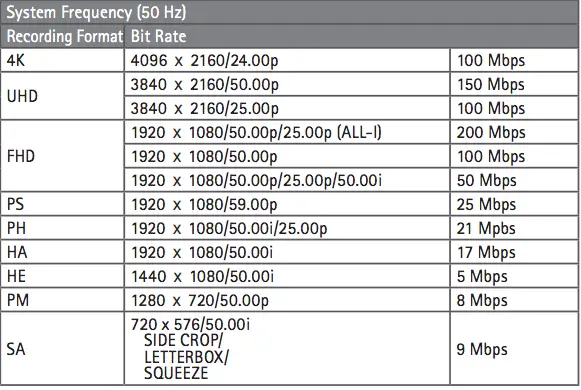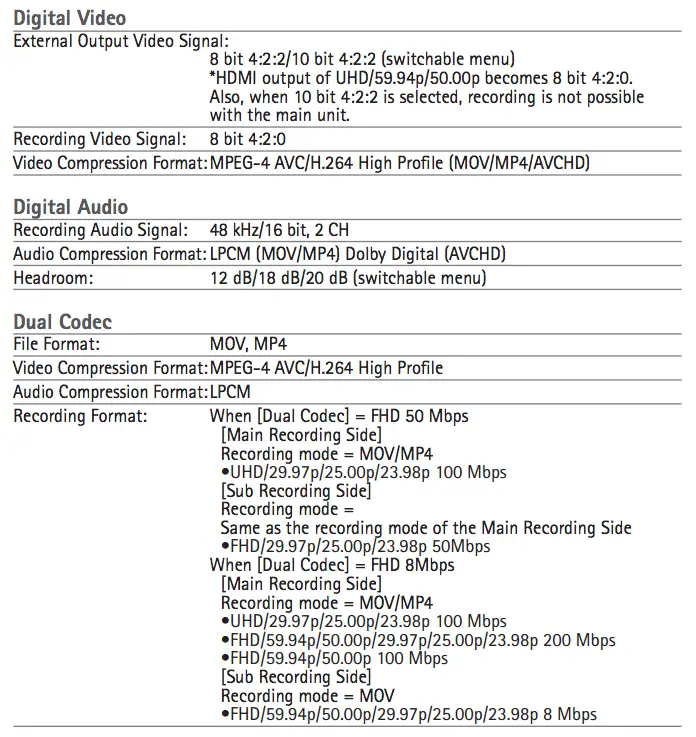 Holdan, UK – who distribute the camera in the UK, recently had a rare chance to get hands on with a pre-production DVX200 and shared their experience in the video below.
A few things stood out to me from this video:
3G-SDI output is 10bit 422 but limited to 1080p
HDMI out is 2.0 – which means UHD/60p capable
Variable Frame rates – up to 120 slow mo!
The lens isn't wide enough (at least on paper)
It looks heavy (6 lbs / nearly 3 kilos)
Why is the protective cover RED? And why the carbon fibre masking? – trying to appeal to a hip young generation of filmmakers? Definitely looks like an idea by a marketing suit that's never actually shot with a professional camera.
There is no footage from the camera, which is a bit disappointing, but understandable given the fact the camera is probably not yet finished (although the specs look that way) and one of the more interesting features is the presence of V-Log L profile, which is said to give the camera the ability to capture 12 real stops of dynamic range. Would people use it? Do documentary shooters who are used to fixed lens/small chip cameras and prefer a more baked in look – go for a post-intensive Log workflow?
It's always a gamble when you mix two worlds – large sensor and LOG, but lock it down to a box with a fixed lens… Sometimes what was intended for an out-of-the box solution on paper, doesn't work so well in practice… But it does look good, I give it that.
How big of a claim 12 stops DR and LOG is in 2015, I'd let you decide, but the fact that Sony are putting S-log2 in consumer compact cameras as a standard feature, leads me to believe that maybe Panasonic and Canon especially are desperately trying to convince their shrinking target audience that what you needed a year ago is what we will need three months from now, and that you'll thank them for it.
I am sure the DVX200 will be a fine camera capable of delivering pretty images, with high-frame rates, a 4/3 chip, in camera 4K…. but whether a fixed lens large sensor 4K camera makes any sense will be determined by how well it sells. I hope it does, and I hope Panasonic bring out an AF101 replacement soon.
What do you guys think about the DVX200? Considering it? Wish it was the AF101 Mark II? Let us know in the comments below.
Claim your copy of DAVINCI RESOLVE - SIMPLIFIED COURSE with 50% off! Get Instant Access!