With all that 4K resolution and beyond becoming a reality for more and more productions, there are new demands for more powerful hardware resources and computing power that can handle these massive chunks of data no matter if it comes to 4K editing, grading, compositing or VFX work. Unfortunately, many filmmakers struggle to figure out what is the optimal hardware configuration they need before they make the switch to native 4K editing and colour grading.
That's why we'll try to give you some guidelines by picking a few already pre-built desktop configurations. The most important consideration before you either buy any of these or build your own custom desktop workstation is to specify your personal post-production workflow requirements first. This way it will be much easier for you to pick the most suitable configuration.
HP Z640 Rackable Minitower Workstation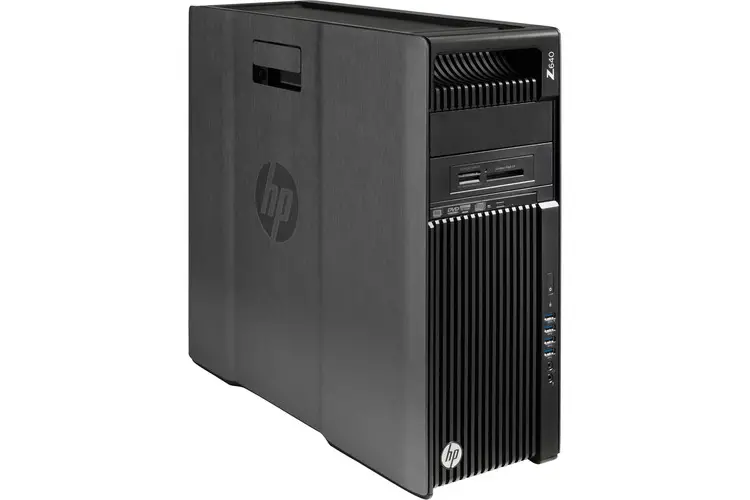 The HP Z640 is well suited for tasks such as 4K intermediate editing, intensive graphics, 3D rendering, multimedia, gaming etc. The system is powered by a 2.4 GHz Intel Xeon E5-2630 v3 8-Core processor which will allow you to run multiple applications simultaneously. If you need more power, the CPU can be overclocked to 3.2 GHz using Intel's Turbo Boost technology. The suggested configuration comes with NVIDIA Quadro K4200 (4GB), 16GB of 2133 MHz DDR4 ECC registered RAM, however, it can be upgraded up to 64GB.
Apple Mac Pro Desktop Computer (Six-Core, Late 2013)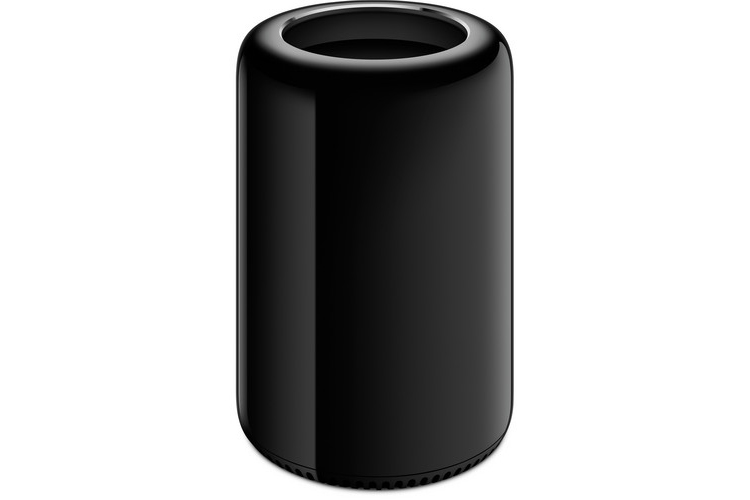 The system is powered by a 6-core 3.5 GHz Intel Xeon E5 processor. The Mac Pro also has 16GB of 1866 MHz DDR3 ECC RAM and 256GB of PCIe-based flash storage. There are also dual AMD FirePro D500 graphics cards with 3GB of GDDR5 discrete VRAM each. The Mac Pro is the only one of the suggested list that has six Thunderbolt 2 ports, a high-speed interface that can move data at up to 20 Gb/s which is great if you want to attach more external storage media.
ASUS G10AJ-US010S Desktop Computer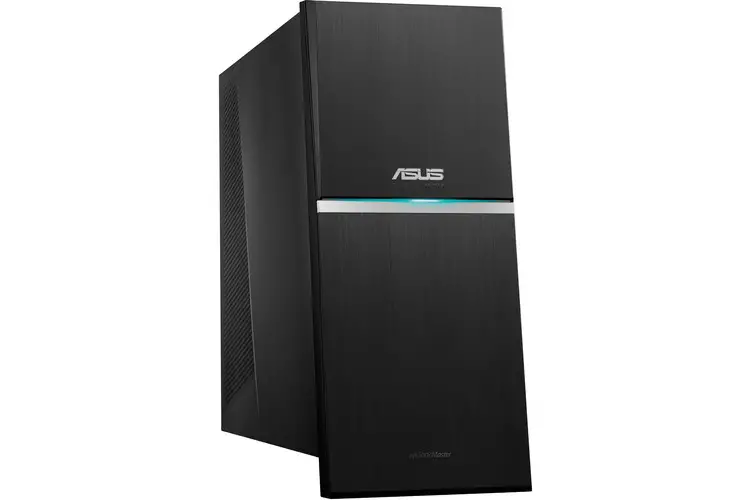 Besides the fact that this desktop station is a lot cheaper than the previous two, it still provides some impressive features. The ASUS system is powered by a 4th generation 3.6 GHz Intel Core i7-4790 Quad-Core processor that can also be overclocked to 4.0 GHz. The configuration comes with built-in 16GB of 1600 MHz DDR3 RAM, 128GB SATA SSD and a 2TB 7200 rpm SATA HDD. The system is also equipped with a dedicated NVIDIA GeForce GTX970 with 4GB of GDDR5 RAM, a 256-bit memory interface width, and a memory bandwidth of 224 GB/s.
HP Z840 Rackable Minitower Workstation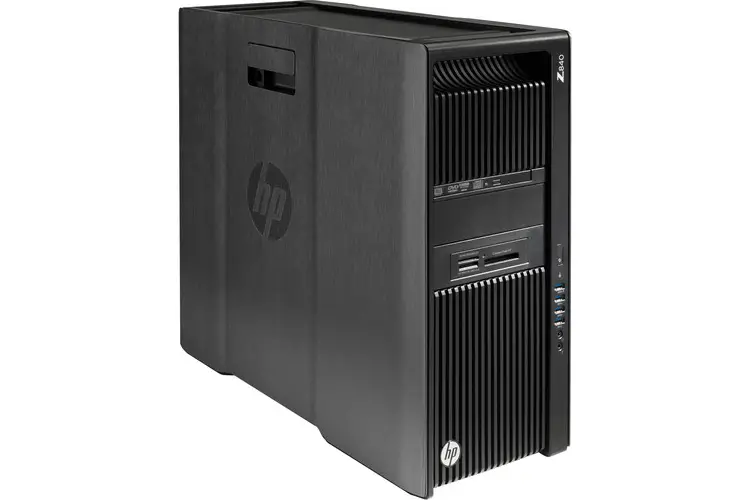 This is one of the high-end workstations of HP Z series line-up. The system is powered by two 2.3 GHz Intel Xeon E5-2650 v3 processors armed with 10 cores on each CPU, 64GB of 2133 MHz DDR4 ECC Registered RAM, a dedicated NVIDIA Quadro K6000 graphics card features 12GB of GDDR5 RAM over a 384-bit memory interface with a bandwidth of 288 GB/s along with 8 x USB 3.0, 2 x USB 2.0 Ports. Unfortunately, it's a bit pricy, though.
CyberpowerPC Gamer Supreme Liquid Cool SLC8200 Gaming Desktop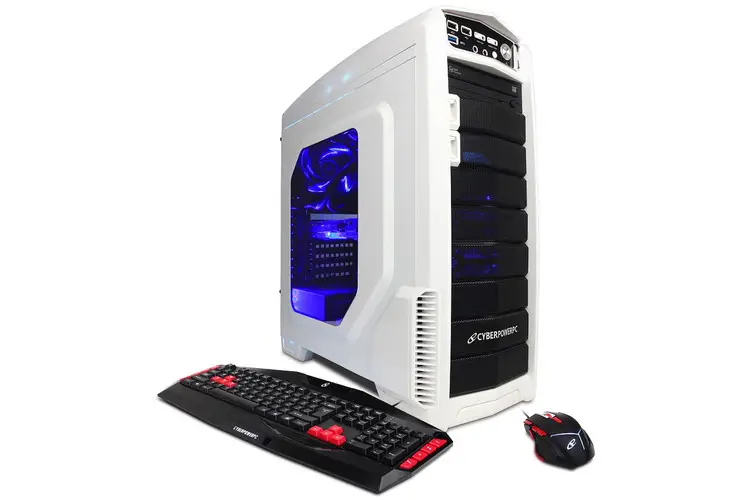 This desktop workstation is another viable option that comes with a 4.0 GHz Intel Core i7-4790K Quad-Core processor, 16GB of DDR3 RAM, 128GB SSD + 2TB 7200 rpm SATA Hard Drive along with a dedicated NVIDIA GeForce GTX 960 (4GB) graphics card. Unlike the previous systems, it's a pre-built as a gaming PC, yet it can handle some intensive 4K intermediate editing right off the bat. It's also an affordable configuration with a retail price of $1,399.
Apart from the price and different specs, these desktop workstations are designed for high performance with extreme expandability that can handle intermediate 4K video editing to complex compositing and colour grading. More importantly, you can easily customise and configure these systems further so that they best suit your workflow needs as you make the leap from an HD based to a 4K post-production workflow.
Claim your copy of DAVINCI RESOLVE - SIMPLIFIED COURSE with 50% off! Get Instant Access!