The JVC LS-300 is a bit of an oddball camera – it has a Micro Four Thirds mount and a Super 35 CMOS Sensor! It's a pretty unique combination, which allows for a wide variety of lenses from third party manufacturers such as Panasonic, Nikon, Canon, Leica, Zeiss and others to work with the 4K JVC LS300 camcorder. Announced in early August, firmware 2.0 is now available to download – and is kind of a significant upgrade to the LS-300. The firmware adds JVC LOG (or J-LOG as it's sometimes referred) flat gamma among other important features at no additional cost to owners of the camera. That's right – JVC gives their LS-300 a LOG gamma plus a ton of new features for free, which is great for those who already own that camera.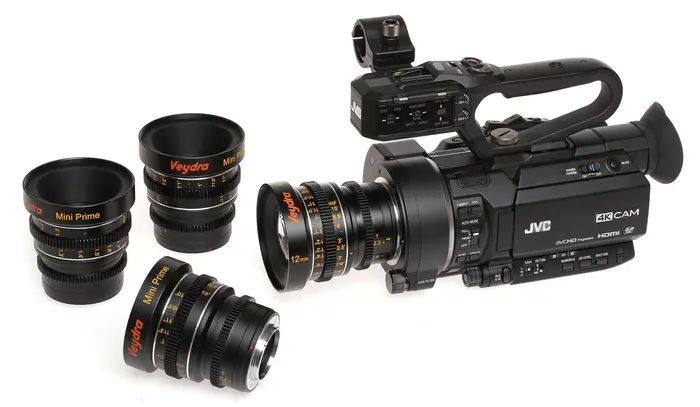 The firmware update also adds 4K DCI 4096 x 2160 resolution as well as 2K (2048 x 1080) mode. A histogram is also another addition, while the cameras Variable Scan Mapping allows for a 2.3x crop in HD and 1.25x in 4K. The GY-LS300 is quite an interesting camera as it does feature a Super 35 CMOS sensor but a MFT mount, quite an odd choice to many, but when you think if it you can still use APS-C lenses with MFT adapters and still get the same FOV as you'd get on a Super 35 chip.
In short, here's what you can expect to see in Firmware 2.0
JVC Log Gamma
Prime Zoom (allows zooming with prime lens)
Cinema 4K at 24p (4096 x 2160) at 150 Mb/s
Cinema 2K (2048 x 1080) recording at true 24p
Histogram
Spot meter
Color matrix / Black Paint adjustment/li>
4K recording at 70 Mbps
Zixi variable bitrate streaming
FTP resume function
Here's some test footage from the camera shot by EVS back in April (not current firmware)
The 30p footage was shot in the cinema subdued picture profile and we shot during daytime until sunset around the beach in Santa Monica. We shot 24p using the cinema standard picture profile. You'll see midday shots around the finish line for the LA Marathon and after sunset around the Santa Monica pier. Most of the shots were at 400 & 800 ISO. Overall, we are extremely impressed with this camera and feel it is going to do very well in the marketplace… A big thanks to the engineering and sales divisions at JVC for supplying the camera for us to test!"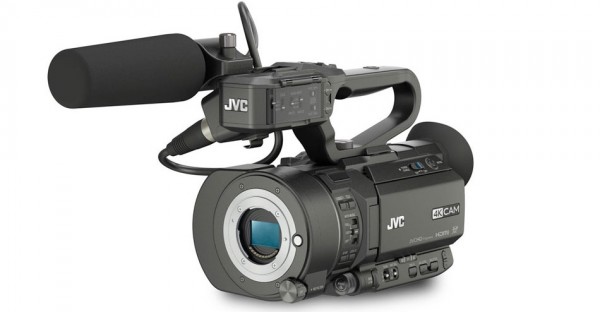 In case you are not familiar with the JVC GY-LS300 ($3,995) 4K Camcorder, here are some highlights from our friends over at B&H:
Single Super-35mm-Sized CMOS Sensor
Ultra HD, Full HD at 4:2:2, SD & Proxy
.MOV & AVCHD Recording
Dual SDHC/SDXC Memory Card Slots
3G-SDI & 4K HDMI Output
Built-In Wireless Streaming
Built-In Network Remote Control
MFT Mount Supports Mount Adapters
3.5″ Color LCD Display & 0.24″ EVF
2x XLR Audio Inputs with Phantom Power
To download firmware 2.0 head over to JVC Pro here.
Claim your copy of DAVINCI RESOLVE - SIMPLIFIED COURSE with 50% off! Get Instant Access!