Resolution, image acquisition and display technology are advancing at an insane rate as we speak, and there is certainly no way to forecast where this crazy ride is going to take us. Just after we covered the news about the 17.3″ 8K LCD display announced by Japan Display Inc last week, now we have another noteworthy breakthrough announcement having to do with resolutions higher than 4K – namely 8K. I still remember the day about six-seven years back when an old timer cameraman was trying to convince me that going to HD was a poor decision by the status quo, but look where that got is. I may not be so crazy about resolutions higher than 4K right now, as the benefits (on the display/exhibition side) really start to show diminishing returns when you go up the scale, but nonetheless, the technological breakthroughs some companies are achieving these days is nothing short of admirable.
Lattice, one of the world's leading providers of advanced connectivity solutions, recently unveiled the new SiI9398 receiver and the SiI9630 transmitter that are capable of delivering 8K 60fps with 12-bit colour utilising multi-lane superMHL technology.
In essence, Super Mobile High-Definition Link (superMHL) is an industry standard for a mobile audio/video interface that allows consumers to connect mobile phones, tablets, and other portable consumer electronics devices to ultra high-definition televisions and beyond. In other words, sooner rather than later we'll see consumer systems supporting a flawless transmission of 8K 12-bit video signal.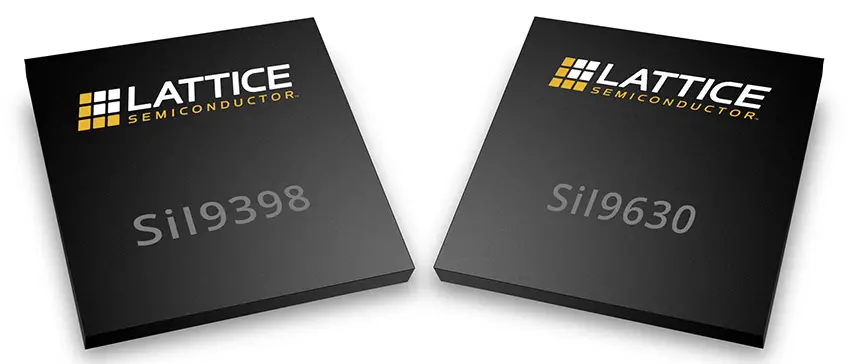 Key SuperMHL features supported:
New reversible superMHL connector
12-bit 8K 60fps video
Expanded color gamut (BT.2020)
High Dynamic Range (HDR)
Dolby Atmos®, DTS:X™, 3D audio, and other object audio formats
Up to 40W power delivery
Both chips also support the HDMI 2.0 specification at full 18Gbps. The technology also offers key features such as High Dynamic Range (HDR) and an expanded colour gamut to deliver true-to-life picture quality from set-top boxes (STBs), game consoles, and media players to TVs and monitors over a single, reversible cable.
All in all, this is another essential component of the consumer high-resolution ecosystem that is going to make devices supporting 8K resolution the next standard of video content and multimedia distribution as part of home entertainment sooner than we might think. Sure, it won't happen overnight, but it's a clear that premises are already here.
It's a whole different story, though, whether we currently need this and can we really take advantage of 8K technology, considering the fact that UHD is still in its infancy. On the other hand, we should admit that the market is changing too rapidly as it's really hard to keep up with. Literally it gets to the point where it's harder to predict trends and what we can expect in these terms even a few months from now.
After 8K cameras and TV sets, now comes the technology that can bring flawless transmission of 8K video among devices in our living room. Probably it won't be totally worthless to assume that just when we all were starting to get used to the notion of 4K technology becoming the norm it could become obsolete sooner than we might think, no matter how ridiculous it sounds at the moment.
Whatever the case, it's exciting to be part of this technological evolution, and it's really interesting to see how far it can really get, especially on the filmmaking side.
[source: Lattice]
Claim your copy of DAVINCI RESOLVE - SIMPLIFIED COURSE with 50% off! Get Instant Access!