As a leading provider of advanced memory solutions, Samsung has upped the ante once again with EVO Plus 256GB – the highest capacity microSDXC U1 memory card in its class currently available on the market. For instance, if you want to record high-resolution video on your mobile device or action camera for a whole shooting day or just want to upgrade your existing EVO Plus 128 microSDXC card, the EVO Plus 256 is a solid upgrade option that can hold up to 12 hours of 4K UHD video or 33 hours of Full HD video. Apparently, by utilising this microSD card you will eliminate the necessity to swap memory cards after every couple of hours of shooting on your GoPro or VR camera, plus you get an incredibly reliable piece of memory solution.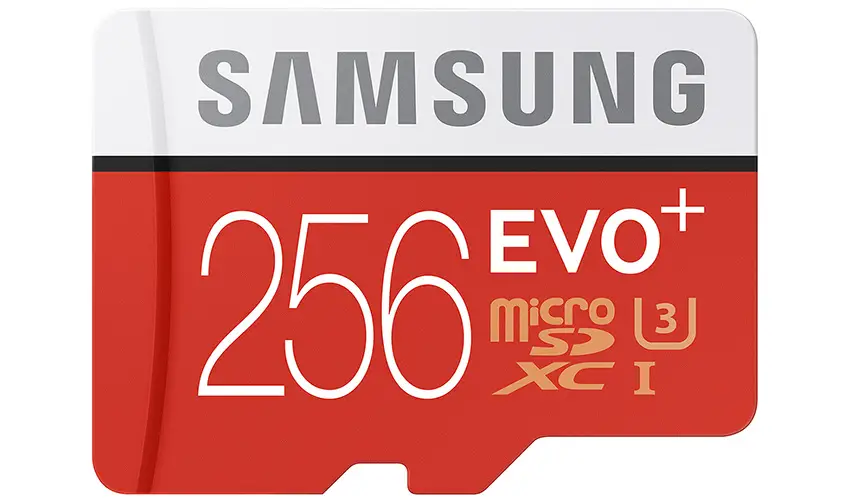 Unsurprisingly, Samsung utilised its proprietary V-NAND technology to push the limits of its EVO microSD lineup as the EVO Plus 256 microSDXC card provides considerably high read and write speeds of up to 95MB/s and 90MB/s respectively. This superb level of performance can be extremely useful for those of you who want to store heavy-loaded, high-resolution video, as well as graphic intensive multimedia like 360-degree videos on your VR video recorders, action cameras, or drones.
Samsung EVO Plus 256GB MicroSD Card Key Features and Specifications
Capacity – 256GB of content storage
Transfer Speeds – Read and write speeds of up to 95MB/s and 90MB/s, respectively
Speed Class – UHS-1, Class 10, (U3) compatible
Waterproof (IEC 60529, IPX7)
Temperature-proof
X-ray-proof
Magnetic-proof
Limited 10-year warranty
Price – $ 249,99
Availability – June 2016
Just as the predecessor the EVO Plus 128GB microSD card, with the EVO Plus 256 you get advanced protection, capacity, and performance with long-term reliability even in the most challenging conditions. Furthermore, the microSD card is water, temperature, x-ray as well as magnetic proof.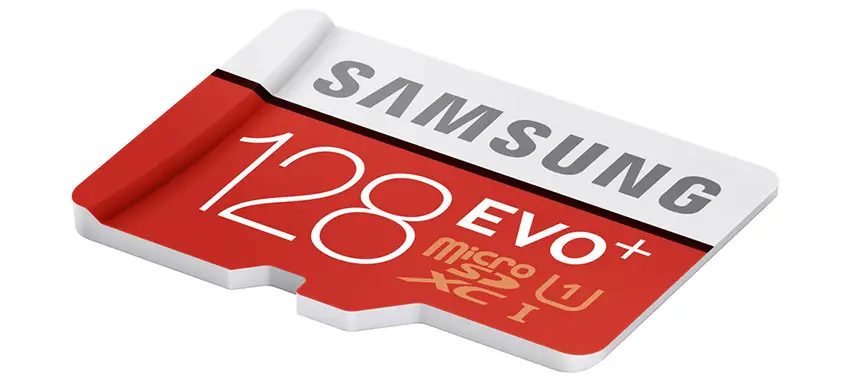 Moreover, the EVO Plus 256 can survive in temperatures from -25° all the way up to 85° Celsius and can protect user data from potential damage caused by airport X-ray machines or multiple magnetic interferences. Ultimately, the EVO Plus 256 comes with a limited 10-year warranty and a retail price of $249,99. The world's highest capacity in its class microSD card should be available in June 2016.
Even though it's a bit pricey option for the moment, the latest Samsung EVO 256 Plus is a robust and reliable storage solution that meets the ever-growing storage requirements of the most recent mobile devices and action cameras that support UHS Speed Class 1 and Class 10 video recording ratings. On top, you get exceptional sequential read and write speeds that are a significant upgrade to the previous members of the EVO series microSD cards.
[source: Samsung]
B&H Order Links:
Samsung 32GB EVO+ UHS-I microSDXC U1 Memory Card (Class 10)
Samsung 64GB EVO+ UHS-I microSDXC U1 Memory Card (Class 10)
Samsung 128GB EVO+ UHS-I microSDXC U1 Memory Card (Class 10)
Amazon US Order Links:
Samsung 32GB EVO+ UHS-I microSDXC U1 Memory Card (Class 10)
Samsung 64GB EVO+ UHS-I microSDXC U1 Memory Card (Class 10)
GET the ULTIMATE DAVINCI RESOLVE 16 COURSE BUNDLE for just $97! Sale Ends July 9th, 11:59pm PT