The 3-axis gimbal stabilizers are still in great demand among independent filmmakers and seasoned professionals and for a good reason. They create beautiful floating camera moves that previously were reserved for only the most exclusive productions. Now you don't need experienced Steadicam operator or years of practice before you can master and produce those professional super smooth long shots on your own.
Of course, there is always room for improvements and enhancements. Overall, gimbals can be fantastic tools, but not if your arms are constantly aching and you run out of battery power all the time. The next video showcases some insightful tips and tricks on how to improve the overall performance of your gimbal by following six simple recommendations for getting the weight of your setup down so you can maximize your run time and minimize your pain.
As a rule of thumb, try to minimize the weight on the gimbal sled in order to improve its performance and battery life in particular. Thus, the motors would work easier and you will get longer running time. To do so, try to move accessories or batteries to the frame of the gimbal as much as possible.
Another tip would be to use a smaller monitor for reference. Sure, large bright displays are always better when you are out in the field, but in this particular case, they will add more weight to your combo which isn't your best option. Smaller monitors such as the Small HD 502 or Marshall V-LCD 50 will do a great job and still make possible getting the right exposure and framing.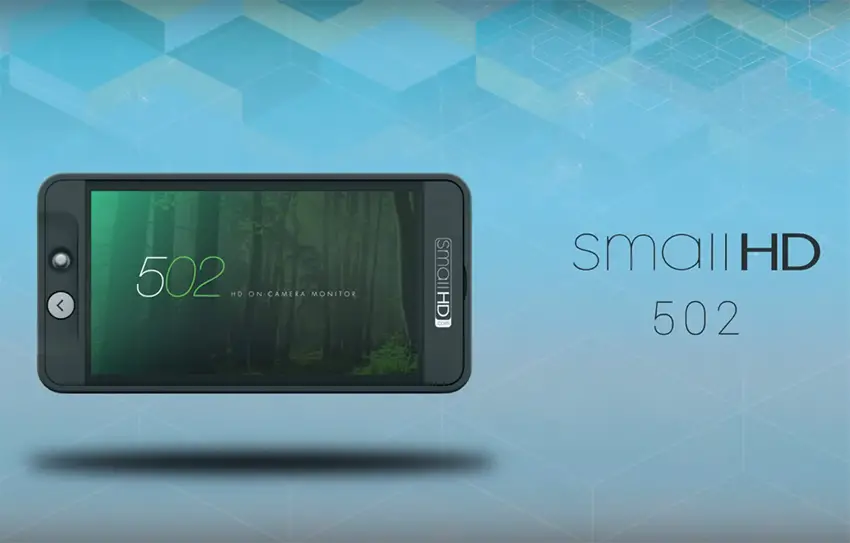 This may sound obvious, but if you really want to reduce the weight of your gimbal use a smaller and lightweight camera mounted on the front. Mirrorless compact cameras are a great option in those terms and as we all know they already significantly outperform most DSLRs in terms of image quality and video functionality so really you don't have an excuse not to use one.
Another tip is to utilize the native mirrorless lenses instead of bulkier and heavier cinema or DSLR lenses. Plus, most of the native lenses for those cameras are designed to be small and compact by default and doesn't require a heavy adapter to work properly.
Furthermore, when you are outfitting a remote focus on your gimbal get one that is small and lightweight. Just as the field monitors, there are many options out there that can fit your needs. For instance, the MicroRemote system from Redrockmicro weighs under a pound and its ultra light flex cables can be powered directly from the gimbal's battery. It's easy setup and use, fast and accurate focusing, and universal compatibility makes it a great choice, especially for this type of situations.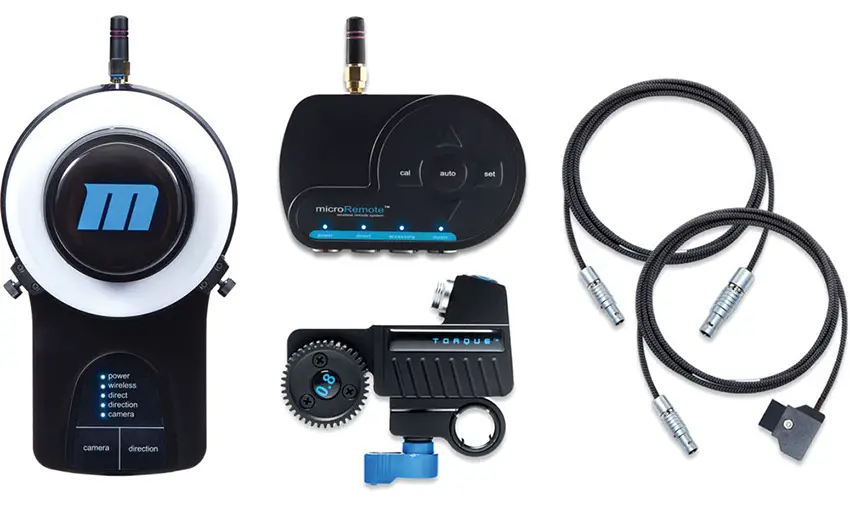 At last but not least, try to reduce the number of batteries that power up your accessories as much as possible. There are many battery pack solutions and single-point power management accessories that can easily replace your multiple batteries. Using a single battery for your accessories will guarantee you less weight, simpler and straightforward workflow, hence, less arm aching while operating your gimbal.
[source: Redrock Micro]
B&H Order Links:
DJI Ronin-M 3-Axis Handheld Gimbal Stabilizer
MOVI M5 3-Axis Motorized Gimbal Stabilizer 
Lumix DMC-GH4 Mirrorless Micro Four Thirds Digital Camera
Sony Alpha a7S II Mirrorless Digital Camera
Small HD 502 HDMI & SDI On-Camera Monitor with 3D LUT Support
Marshall V-LCD 50 5″ On-Camera Monitor
Redrock Micro microRemote Handheld Bundle with flexCables
Redrock Micro powerPack Universal Kit 
Disclaimer: As an Amazon Associate partner and participant in B&H and Adorama Affiliate programmes, we earn a small comission from each purchase made through the affiliate links listed above at no additional cost to you.
Claim your copy of DAVINCI RESOLVE - SIMPLIFIED COURSE with 50% off! Get Instant Access!